The Mazda Bongo, also called the Mazda Access and Mazda E-Series, is a van that the company has been producing since 1966. This popular van is a valuable asset, especially if you love camping as it accommodates your family as well as everything you need for the trip. Before purchasing a Mazda Bongo, learn about its generations, engine options, and how to judge its condition.
Mazda Bongo Generation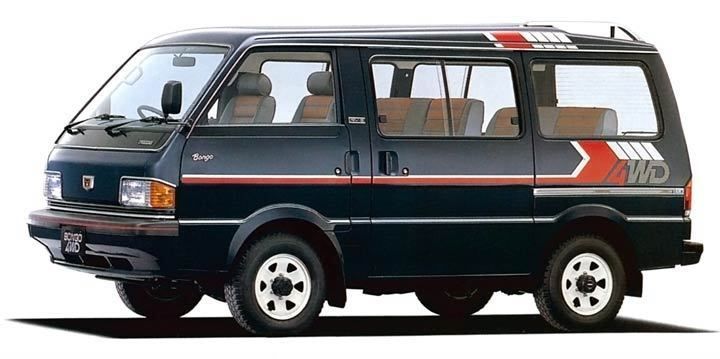 The generation of Mazda Bongo refers to the time of its manufacture. The first generation includes vans from 1966 to 1975 and the model retained its body shape throughout. These vehicles have four-stroke engines at the rear, while later models also include separate front parking indicator lights and inertia-reel seat belts. Poor maintenance and rust makes the first generation Bongos rare. The second generation Mazda Bongos run from 1977 until 1983 and feature mid-engine rear wheel drive. The company also made these under the names Ford Econovan, Kia Bongo, and Kia Ceres. The third generation started with the introduction of a redesign in 1983 and came with new engines. The third generation was in production until 1999 and available as Nissan Vanette and Kia Wide Bongo. This generation also launched the Bongo Brawny, a long-wheelbase version. The company started the fourth generation of Mazda Bongo in 1999. This is the last one as Mazda withdrew from producing these vehicles.
Choose the Engine
You can find many Mazda Bongos in either petrol or diesel models, each type with its advantages and disadvantages. In the UK, fuel pricing generally favours petrol, although the tax is lower for diesel and this fuel provides better fuel economy. Diesel cars tend to be a bit less reliable than petrol models and repairs are more expensive, but they retain their value better over the years. The CO2 levels are lower for diesel engines and they provide more torque from lower revs, which is good for undertaking and towing. Petrol engines are typically smoother, faster, and quieter, although some advanced diesel engines are almost as good as petrol ones.
Check the Condition
The company no longer makes the Mazda Bongo camper and therefore the models on the market are all used ones. Before purchasing a used van, check it for scratches and dents as well as for any damage to the interior. All of the car's systems should function and you should pay attention to the mileage. More than 250,000 kilometres may be too much, and try to find a vehicle with less than 130,000 kilometres. In addition, consider the car's reliability records, to judge how well it has performed over the years.