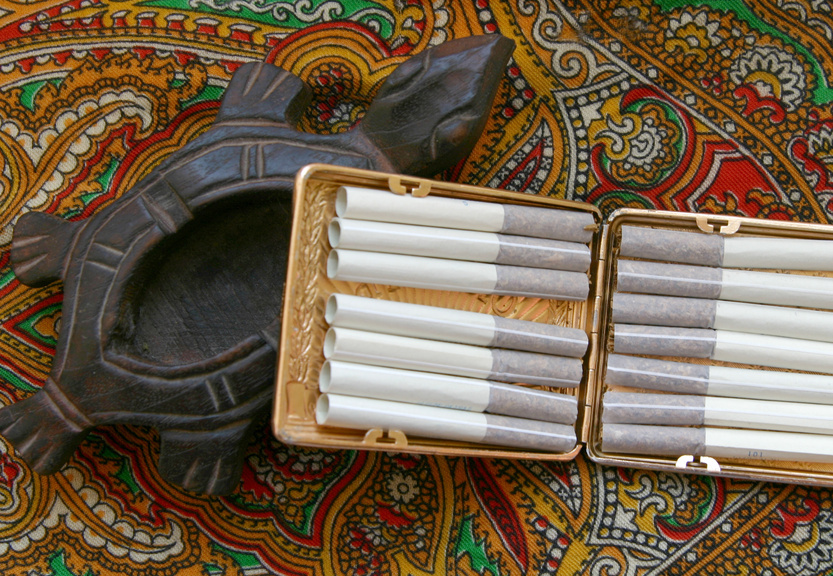 Antique cigarette cases, popular accessories that kept fragile cigarettes protected and safe, are now valuable pieces of tobacciana. Not only functional, these cigarette cases are stylish and fashionable. Available on eBay, they often feature exquisite craftsmanship, beautiful designs, and expensive materials.
Material

The most common material used for antique cigarette cases, silver remained popular throughout the history of cigarette cases. Some of the earliest examples—made by Faberge during the reign of the last Romanov Tsar from the late 19th to early 20th century—featured rounded sterling silver cigarette cases and a row of tiny diamonds on the thumb piece. Most high-quality British cigarettes from this era were also crafted from solid silver. Gold was also used extensively. Some jewellers used other materials too. Some of these—including mother-of-pearl, amber, gold, wood, leather, and enamel—gained popularity in later periods.
Styles and Decoration

Early silver cases—from the 1850s to the early 1900s—often featured embossed or engraved designs. Higher quality cases had gilded interiors and some featured inlaid designs. Russian cigarette cases from this era are larger than other European cases because the "papirossi"—the Russian cigarette—was bigger. Russian craftsmen experimented with interweaving designs and brilliant colours to produce striking antique cigarette cases. Other renowned jewellers at the turn of the century, such as Cartier in Paris, created sparkling cases encrusted with gemstones, often featuring solid silver or gold. The designs on cigarette cases changed in the 1920s, when Raymond Templier of Paris introduced colourful geometric designs on lacquered cases and silver and enamel types.

A new popular new alternative to cigarettes, are Shisha Pens.
Condition and Functionality
When buying antique cases, make sure vital components, such as hinges, are not damaged. Minor scratches and scuffs are often inevitable. While most cases only held cigarettes, a few added some extra functions. For example, musical cigarette cases play a tune. Another item was the tinder cord, sometimes included in pre-1910 Russian cigarette cases. Combined with a match and striker compartment, this allowed users to light multiple cigarettes with just one match. Cigarette cases may hold from 10 to 50 cigarettes. Moreover, some are spring-loaded and automatically lift one cigarette when opened.
Other Markings
Many silver cigarette boxes have engraved dedications, a common practice because they were popular gifts. Other common markings include the retailer's name, dates, and hallmarks—proof that the case met sterling silver standards. Silversmith's marks can sometimes be seen too. These markings help date a particular case and sometimes add more value to it.