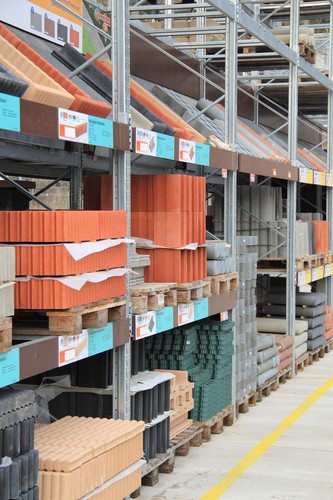 Business and industrial items can improve a retail organisation's productivity and advertising power. When purchasing these items, buyers should consider how the items can enhance their operations. For example, tills and point of sale systems are invaluable for larger retail environments and can be supplemented with barcode scanners, receipt printers, and scales. Security cameras and CCTV systems are also available to protect against theft. Buyers can also find large, convex mirrors as an inexpensive alternative. Shelving reduces the amount of floor space needed for products and can help a retail environment to stay organised. Consider banners and signs to improve foot traffic.
Business and industrial items for retail purposes can be purchased from specialist suppliers. Marketplaces like eBay have a high number of listings for both new and used items. Buyers can shop for a broad selection of products and compare sellers to find the best prices for their business.
Types of Retail Items
Begin shopping for items by assessing what is required by the retail business. There are many products available and each type of item is designed in a range of styles. Select the items that fit the budget and needs of the business.
Tills for Retail
Tills are created in a wide variety of styles and can have several different functions. Although all modern tills are electronic, there are three primary designs. These relate to the design of the keyboard, and how information is entered into the machine. Learn more about each type of keyboard to choose the best product.
Tills with a Raised Keyboard
Tills with a raised keyboard function similarly to a computer and are the most common type of tills used in retail environments, including clothing shops. These units are the most basic type of till. They are used to enter large amounts of data quickly. The keys can be programmed for specific uses and many units come with stickers to visually designate keys.
Tills with a Flat Keyboard
Tills with a flat keyboard are used in restaurants and bars. They are designed to prevent liquids and food from entering the machine. Keys are indicated by a sheet of paper that sits beneath a protective sheet of plastic. Many units come with a downloadable template that can be used to reassign keys and print a new sheet.
Tills with a Touch Screen
Tills with a touch screens are the most expensive models, but can also be the most convenient and effective to use. These units can be paired with a computer keyboard, with the screens standing on a counter or other surface. Commands are entered by touching virtual keys on the screen. Most units have multiple modes. For example, a till can switch between product code entry and a touch screen keyboard.
Point of Sale Equipment for Retail
Point of sale (POS) refers to the location where a transaction occurs and can indicate multiple pieces of equipment, such as the till, receipt printer, and barcode scanner. Other POS equipment include scales for weighing bulk items, forged money detectors, and credit card readers.
Advertising Signs for Retail
Advertising signs bring additional traffic to a retail establishment. Buyers can shop for banners to hang in a shop window or on a building facade. These can be custom designed and printed to almost any size specified by the buyer. There are also many types of pavement display boards, known as sandwich boards. Some of these can be propped up outside the shop, while others hang over the shoulders of a person.
Security Cameras for Retail
It is important to protect the assets in a retail environment, and one of the best ways to do this is with closed circuit television (CCTV) security cameras. Retailers should purchase the number of cameras needed to cover the most expensive products, and connect them to a digital video recorder (DVR) to capture any unwanted activity on film. Monitors are also needed to check activity in the shop as it happens.
Buyers can also shop for convex mirrors. These can be placed in key areas to allow shop floor staff to monitor for theft and any other suspicious activity taking place while in a different aisle. Dummy CCTV cameras are also available and can deter criminal activity through their presence alone. If dummy cameras are purchased, select units without a red light on the front. Real cameras only have a light at the back to indicate that they are active, so a red light is an instant indicator to potential criminals that the security system is a dummy.
Shelving for Retail
Nearly all retail businesses require storage space. Whether it is used for shop floor supplies or stockroom items, a solid shelving unit can reduce the amount of floor space needed and improve organisation. Measure the space available for shelving before committing to a purchase and check the weight capacity per shelf.
Condition of Retail Items
Many items for retail businesses can be purchased in a used condition. These items are sold at significantly reduced prices and many can be found that are still in an excellent condition. This can be an especially useful option for electronic equipment such as tills and POS systems. Check the types of condition a product can be in and choose the one that matches the budget and needs of the business. The following table lists common item conditions, with a description.
Condition of Retail Item

Description

New

Factory new item

Never been used

Still sealed in its original packaging, when applicable

Like new

Used very lightly

May or may not include the original packaging

Used

Received significant amounts of use

Shows signs of wear to internal components, as well as the exterior

Refurbished

Has been cleaned and had internal components replaced

May function nearly as well as a factory new item

Not working

No longer functional

Can be repaired by the buyer or used for parts
Products can be listed in several other conditions, depending on how the seller perceives the item. Inspect an item in person, where possible, and ask for a demonstration of all electronic items to make sure that they are working properly. When shopping online, look for a full description of the item and examine any available photos to verify the condition.
How to Buy Business and Industrial Items for Retail Purposes on eBay
Many types of items for retail businesses can be purchased from the sellers on eBay. To find these products, initiate a search from the home page. Begin by typing keywords into the search field. For example, enter "till" to see all items tagged with the keyword. You may add new terms on the search results page to refine listings or click on any of the available category links.
Review Item Listings
Take the time to review item listings by clicking on the name or primary image of a retail item. Check the price of the unit, as well as the associated delivery charges. Review the payment methods accepted by the seller and be prepared to pay promptly for your purchase to ensure a smooth transaction. Read the full description of the item and compare it with available photographs. Some electronic items, such as tills, include a specification sheet from the manufacturer.
Seller Feedback
Sellers on eBay have feedback scores and ratings to reflect their performance on the site. Click on sellers' names to see their full profile. Look for comments from previous buyers, as well as average scores on key aspects of the seller's performance, including dispatch speeds, delivery costs, and the quality of communication. The feedback rating indicates the percentage of buyers in the past 12 months who were satisfied with their purchases. Consider this information in relation to the number of completed transactions to find experienced and reliable eBay users. Leave feedback about your experience once you have received your item to inform other buyers in the eBay marketplace.
Conclusion
Buyers looking for business and industrial supplies can find a high number of products designed for retail environments. When purchasing these items, look for products that can improve the efficiency and accuracy of transactions, entice new customers, and protect company assets. Tills and POS equipment are essential items for any retail business. Tills can have a raised keyboard, flat keyboard, or touch screen. Raised keyboards are useful for entering large amounts of data quickly, while flat keyboards can remain safe in restaurants and bars where spills are a concern. Touch screens are the most advanced option and provide flexible operations for any type of business.
Advertising boards, banners, and signs can draw in new customers to a retail environment. Look for customisable print signs, as well as sandwich boards for indicating the day's special offers and sales. Security cameras can be installed to protect the company's property from theft and vandalism. In addition to the cameras, businesses need a DVR and a monitor to get the most use from their CCTV system. Buyers can also purchase shelving to increase shop floor space and to keep products organised in stockrooms.
Business and industrial items for retail purposes are available on eBay, which has large number of listings of both new and used products. Compare the prices between sellers and select products to improve the daily retail operations of the business.