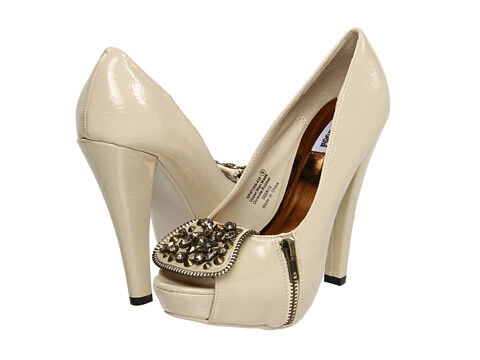 Nothing beats an irresistible pair of high heels when it comes to looking stylish, either for a party or simply to make an impression at work. High heels are popular with women of all ages mostly because these shoes can make their legs look longer, their body slimmer, and the entire outfit more special. The downside of wearing high heels, however, is the fact that in many cases they prove to be extremely uncomfortable.
Many women avoid wearing heels at all because they are scared that their feet may hurt after just a few steps. The good news is there are several strategies one can try in order to get rid of any shoes that cause discomfort and wear heels that are comfortable. When shopping for high heels, buyers should be well informed about what makes such shoes comfortable in order to buy a pair that can be worn without pain, thus proving to be a wise investment.
What Makes High Heels Comfortable
It is a fact of life that the search for comfortable high heels is never easy. Many women associate the idea of high heels with pain in the balls of their feet, blisters, aches in the toes, and the list could go on. It is, however, possible to avoid all this discomfort and there are several things one should look for when searching for comfortable high heels.
Choosing the Right Heel Height
First, it is important to pay attention to the heel height. Heels that are extremely high are not suitable for prolonged wear, so they should only be used at special occasions. For daily wear, high heels should not go over the limit of 10 centimetres. This is the ideal height that makes a woman look great and allows her to walk around in heels with ease.
Going for Thick Heels
Next, buyers should consider going for a sturdy heel instead of choosing super-thin stilettos that may make them walk unsteadily. For the days when one has to rush from one meeting to another or be on the feet for hours, a thick heel is perhaps the best option. The alternative is a thick wedge, which can also offer plenty of support because of its solid base. In-built platforms are also a good choice for those who wish to add extra height without compromising on comfort.
The Benefits of Proper Cushioning
Cushioning is another element that women should look for when shopping for comfortable high heels. It is simply not enough to buy shoes that fit great if they do not have adequate cushioning. When wearing heels, the entire weight of the body shifts onto the balls of the feet and the only thing that can prevent discomfort is proper cushioning. Buyers should look for shoes that come with ample cushioning or add extra cushioning to their existing pairs with shoe inserts.
Types of Comfortable High Heels
Not all types of high-heel shoes provide the same level of comfort, so women should opt for styles that cause minimal discomfort, especially when planning to wear heels for prolonged periods of time. Some of the best choices for comfortable high heels include wedges, platforms, thick heels, and prism heels.
Wedges
Wedge heels are distinguished from other types of high heels because their heel runs the entire length of the sole. The wedge itself can be made from rubber or moulded plastic and, in many cases, it features various designs and decorations. Wedges are often mistaken for platform shoes, even though there are differences between the two styles. Some wedges can be platforms if a thickened bottom elevates the sole under the toes. The most popular types of wedges are sandals, but women can also choose to wear wedged boots or ankle boots. Wedges are the perfect choice for casual outfits and can be paired with long dresses and skirts, skinny jeans, or flared-leg trousers.
Platforms
The main characteristic of platform shoes is that they feature a high sole that elevates the toes and the heel by several centimetres. For this reason, platform shoes offer more stability to the wearer than a pair of classic stilettos. This kind of shoes began to be popular in the 1970s and nowadays they are worn with various outfits. Women can choose platform shoes for special events, as well as for casual wear. Platforms work well with pencil skirts, skinny jeans, short and mid-length dresses, and shorts.
Thick High Heels
There are plenty of styles of boots, sandals, and court shoes that feature a thick heel, not only because it looks good, but also because they add more comfort for the feet as well. Thick heels are more comfortable than thin ones because they keep the pressure off the balls of the feet by distributing the weight more evenly. These heels are suitable for most outfits, both for casual and formal occasions.
Prism High Heels
As their name suggests, prism heels have three sides falling flat in the shape of a triangle. Prism heels are often used for sandals, court shoes, and platforms. These heels are perfect for elegant outfits and they are comfortable to wear, especially when compared with stilettos. Prism high heels go well with mid-length dresses and skirts.
How to Choose High Heels That Fit Perfectly
Even though it may seem obvious that one should buy shoes in the right size, this is very important when shopping for high heels. When buying high-heeled shoes, women should not simply purchase a pair in their regular size, but consider whether they should go for a bigger size, depending on the style of the shoes.
Buyers should make sure the toes have enough room to move and for this reason, it is sometimes necessary to go up half a size in order to get a perfectly comfortable fit. The table below can help women choose high heels in a size that suits them perfectly.
| | | | | | | | | | | | |
| --- | --- | --- | --- | --- | --- | --- | --- | --- | --- | --- | --- |
| UK | 2.5 | 3 | 3.5 | 4 | 4.5 | 5 | 5.5 | 6 | 6.5 | 7 | 7.5 |
| EU | 35 | 35.5 | 36 | 37 | 37.5 | 38 | 38.5 | 39 | 40 | 41 | 42 |
| US | 5 | 5.5 | 6 | 6.5 | 7 | 7.5 | 8 | 8.5 | 9 | 9.5 | 10 |
When shopping for a new pair of high heels, it would be a good idea for women to have their feet measured professionally. They should also keep in mind that the size of the feet may change with age, so accurate measurements are the ideal way of getting the best fit.
How to Find Comfortable High Heels on eBay
Every woman knows that it is difficult to find a pair of high heels that combines style and comfort well, despite the wide selection of shoes available both in high-street shops and online. With an extensive selection of high heels in all styles, colours, and sizes, eBay is a great place to find a pair of heels for any occasion. You can choose from thousands of styles and, thanks to the intuitive search system of the website, you can do so with ease.
Start searching for the ideal pair of comfortable high heels by simply typing "high heels" in the search bar on the homepage of the website. In seconds, you will get thousands of results to choose from. In order to find your pair quickly, you can narrow the results by size, colour, heel type, style, and more. If you are looking for a specific style or brand, you can perform another search and include more terms in the search bar. Remember that you can also browse the categories in the fashion section instead of performing a search.
When buying shoes online, it is important to pay close attention to the sizing information provided by the seller. This way, you will not be disappointed when the parcel arrives and you can also save money because you do not have to send them back. Read the product description carefully and remember that you can always send the seller a direct message to clarify any doubts you may have.
Conclusion
High heels are the quintessence of elegance and many women choose to wear them on a daily basis. In order to find high heels that do not cause any discomfort to the feet, buyers should follow some simple rules, mostly related to the height of the heel, sizes, and styles. When buying a new pair of high heels, women should first consider the occasion the shoes are needed for and only then select a suitable style.
High heels are a perfect addition for any stylish outfit and they can be paired successfully with dresses, skirts, trousers, and even jeans. Women who love wearing this kind of shoes usually have more than one pair in their wardrobe. High heels are available in high-street stores and online. eBay has a large selection of high heels in all sizes, colours, and styles and buyers can find at least a pair they like in a matter of minutes.