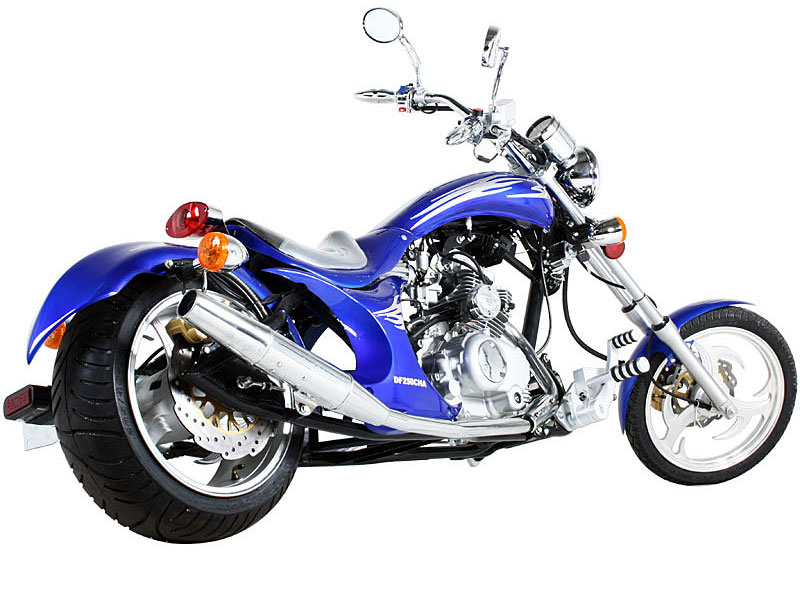 Aprilia sport bikes can be customised with a wide range of performance parts to improve speed, handling, or other aspects of the bike's performance. There are several things to consider when shopping for these parts, including the item type, retailer, price, and item condition. It is also important to be sure a part is compatible with the specific bike series and model. Shop for tyres, engine components, fuel and exhaust systems, and parts for the body of the bike to set the vehicle and its appearance to the specifications of its owner.
Aprilia parts are sold at auto part stores, custom bike shops, and online retailers. Several websites are devoted to providing parts for motorbikes, including those for many models of Aprilia bikes. Online marketplaces like eBay have a high number of listings, and can be used to compare prices and items from multiple sellers. Used items can also be obtained online. Shop from the full range of sellers to find the best Aprilia parts to enhance the speed, performance, and appearance of a bike.
Choosing Aprilia Parts
All types of parts for Aprilia bikes can be found, including tyres, engine components, handlebars, body and frame pieces, and even decals and stickers to decorate the bike. Buyers should consider the full range of items available, and select retailers to find the best items and prices for a bike.
Types of Parts
Buyers looking for custom parts can find many items for their bikes to improve performance. Learn about some of the options available to begin customising an Aprilia bike.
Tyres
The most important parts on a bike are the tyres. These affect handling, speed, and the overall performance. Tyres for Aprilia bikes are produced for different types of terrain, such as dirt, mud, and roads. Tyres with deeper treads spaced further apart are for looser soil and ground, while close, shallow tread is meant for riding on pavement. If a bike is used alternately on and off-road, it is best to have two separate pairs of tyres, as using dirt tyres on concrete can wear the treads down very quickly.
Choose tyres that fit a specific Aprilia model. Products are created in many different sizes, and the dimensions for them are listed on their sidewall. For example, a tyre may be listed as "110/80x19". The first number shows the tyre's width in millimetres. The second number indicates the aspect ratio of the width and height. In this case, 80 means the height is 80 per cent of the width, which conveys they are 88 millimetres high. The third number reflects the tyre rim's diameter, and is expressed in inches.
Engine Components
Buyers can find all types of components for their Aprilia engine, including crankshafts, pistons, valves, and cylinders. Be aware that buying custom parts for a vehicle's engine can significantly alter its performance, with potentially detrimental effects. Be sure to research the necessary tools and processes needed to make the best adjustments and enhancements to the engine.
Body and Frame
Look for body and frame parts for Aprilia bikes. These parts have a large effect on the appearance of a machine, and can be used to design a customised bike. Look for fairings produced in a range of colours. Many of these contain designs or text. It is also possible to purchase decals and stickers to help customise the exterior of a bike.
Fuel and Exhaust Systems
Engines rely on an intake of air and oxygen for their power, and increasing the amount of these an engine receives can make the bike more powerful. Similarly, a strong exhaust system is important to optimise a bike's performance. Many parts are available for Aprilia bikes to increase air and oxygen intake, as well as exhaust flow. Look for carburettors, valves, fuel injection systems, exhaust headers, exhaust pipes, and more.
Price
The price of Aprilia custom parts can vary significantly depending on where they are bought, the condition they are in, and their manufacturer. Consider each of these factors to find the best prices on parts.
Retailers
Custom Aprilia parts can be acquired from many racing and sport bikes specialty stores. These shops are found in most cities, and can usually obtain a wide variety of parts for a bike. In some cases, they also have a garage, and can install the parts for the buyer. Obtaining parts from custom shops often ensures that quality items are secured. For example, if a part arrives in poor condition, the shop can send it back without any time or trouble on the part of the buyer. However, these stores can also be an expensive option, so it is worth comparing prices before buying.
Many online retailers provide the same services as brick and mortar shops, and have a broad selection of parts available for purchase. Private and commercial retailers can also be found in online marketplaces. Shopping online is an easy way to compare prices, though there may be more time commitment on the part of the buyer, such as returning incorrect items, or ones that are damaged. Remember to add shipping costs to the total price when making comparisons between online sellers and local shops.
Buying Used Aprilia Parts
Used parts can be purchased at significantly reduced rates, and many items are still in excellent condition. Inspect a used item before committing to a purchase. If buying online, examine photos of the item and compare them with the seller's description to be clear on the specific item being sold. Feel free to ask questions of the seller, such as how old the part is, why it was removed from the previous bike, and why it is being sold.
Enhancements vs. Replacements
Aprilia parts are often meant to either repair a vehicle or enhance its performance. Replacement parts can be found for nearly every part of an Aprilia bike. Enhancement parts are custom pieces, and are generally designed to improve the bike's performance. In both cases, it is possible to find used pieces, though many more used replacement parts are available.
Ensure Compatibility
Regardless of which type of part is chosen for an Aprilia bike, it is important to ensure its compatibility. Parts manufacturers list the specific Aprilia models their products are designed for on the packaging. This information can be found in item descriptions online. Be sure to choose compatible items to ensure proper use of the bike and the safety of its rider.
How to Buy Custom Aprilia Parts on eBay
To shop for custom Aprilia parts, begin from the eBay home page. Searches can be initiated using keywords or category links. You may choose to search broadly, or for a very specific part. For example, enter "aprilia parts" into the search field to see all items tagged with those keywords. From the search results page, look for category links. These can be used to narrow listings by price, item condition, manufacturer, and the model and series of an Aprilia bike. Continue to use a combination of keywords and search terms to find the most relevant listings.
Before committing to a purchase, look for the seller's accepted forms of payment, and be prepared to pay promptly for your order. Check the shipping methods used by the seller, and remember to add shipping charges to the final cost. Sellers on eBay are given a positive feedback rating that reflects the satisfaction of their customers in the past 12 months. Consider this information in relation to the seller's number of completed transactions to find experienced and reliable eBay users.
Once you have received your item, leave feedback about your transaction. This helps the user improve in any areas you felt were lacking, and also informs future buyers. Many sellers operate professional retail stores through eBay, and are committed to the satisfaction of their customers. Be sure to contact the seller of a part to resolve any troubles that arise before leaving negative feedback. Also, many sellers specialise in parts for Aprilia bikes. If you are pleased with your purchase, look for an eBay store run by the seller.
Conclusion
Aprilia bikes can be customised with a wide range of parts and accessories. Buyers can choose to redesign a bike's engine, purchase new tyres, or add new body pieces to the vehicle. Once the specific parts have been chosen, decide where to purchase them. Many shops specialise in the sale of parts for Aprilia and other makes of sportsbikes. These stores may include a mechanic shop that can perform the installation work for the buyer. Although they are a reliable source of quality parts, specialty stores are also expensive. Shopping online can save buyers money, though it can be more difficult to find appropriate items, and returns must be handled by the buyer.
Regardless of where parts are purchased, be sure to choose items that are compatible with a bike. Look for information on the packaging of a part to see which series and models a part is designed for. Specifications sheets can also be found online in item descriptions. Research installation methods, and learn about the parts being installed to be sure they can have a positive effect on a bike, and not counteract other components. Buyers looking for the best performance and handling can find custom parts for nearly every aspect of an Aprilia bike, so shop around to find the best prices and products.