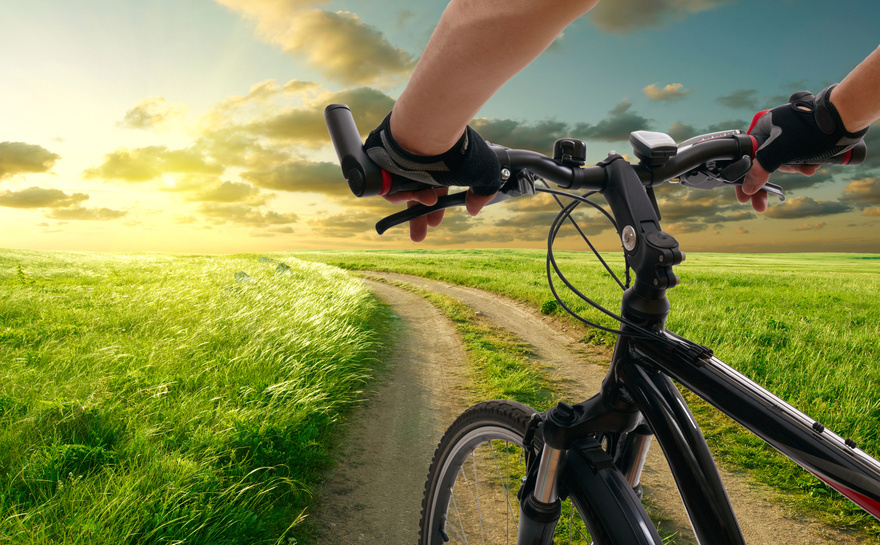 Mountain bikes have many parts and accessories to help ensure a comfortable ride on any terrain. Handlebar grips are one important component that can determine how comfortable a ride is. There are many types of grips to choose from, and making sure you have the right kind ensures the best ride possible.
Purpose of Handlebar Grips

Grips are an essential part of a mountain bike, as they are two of the direct contact points between the rider and the bike. The grips allow the rider to control the handlebars of the ride and maintain control of the bike. A new pair of grips can completely change the feel and ride of the bike. Take a mountain bike that is generally used for casual riding, add new grips, and the bike can then be more prepared for a rougher ride.
Types of Grips

Mountain bike handlebars grips work with grip shifters and come in two standard sizes, either 90 mm and 130 mm. There are two main types of handlebar grips for a mountain bike. The first is the traditional, simple slide-on type. These are easy to change and put on as they simply slide over the handlebars. A lock-on model is the other option. This style has the gripping material attached to a plastic body that hooks on with a lock ring device, which prevents the grip from slipping and sliding.
Materials
Typically, handlebar grips consist of a rubber compound material. This is a durable, easy-to-grip material. Rubber grips can come at different levels of hardness so you are sure to find one that works comfortably for you. Grips can also come in two other materials: Kevlar and foam. Both of these materials are a more ergonomic option allowing for more comfort for the rider and control over the bike.
Other Features
There are some other unique features available in handlebar grips. Some companies make handlebar grips with light grooves in them for a better grip, while other grips offer more aggressive grooves. Try the feel of each grip out to be sure it is comfortable for you while riding. Grips also come in a variety of colours and designs so you can customise your bike to your liking.