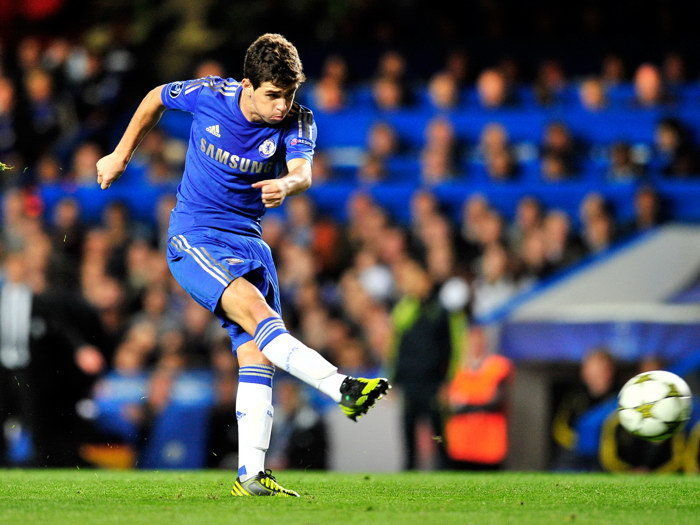 Maybe you are new to collecting signed memorabilia and not sure what items to look for. The Chelsea Football Club has been competing since 1905 in international events, and holds an impressive record of wins throughout its history. Review favourite items amongst fans, and capture a piece or two of signed Chelsea memorabilia for yourself as you become an avid collector.
Shirts
Fans track memorabilia attributed to a favourite player and signed Chelsea football shirts are deemed treasures by many collectors. For example, it is possible to purchase Frank Lampard's number 8 shirt from the 2013/14 Champions League signed by the player on February 28, 2014, in London. When purchasing your signed Chelsea shirt, keep in mind that some sellers provide a certificate of authenticity featuring a numbered hologram for verification purposes. One shirt may contain as many as eight signatures, and if you are lucky, one of the players who signed it wore the shirt during a match.
Trading Cards
See your star performer in print when purchasing a Chelsea signed card. Fans of David Luiz, Daniel Sturridge, or Brian Laudrup get a keepsake hand signed in black ink across each card's front. Buyers may find other signed football cards by Paulo Ferreira, Fernando Torres, or Yury Zhirkov in a standard card size measuring 64x89 mm or slightly larger sized club cards.
Photos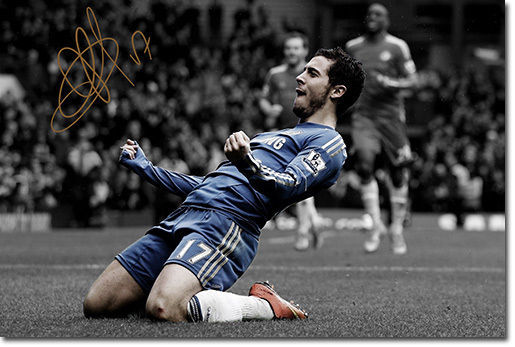 Find an assortment of Chelsea signed photos available on eBay. If you followed the team in 1970, you will love having a black and white photo signed by Tommy Baldwin showing him holding up the FA cup with teammates after the game. Maybe you prefer an original colour photo of Chelsea player Dan Petrescu signed in permanent ink measuring 140x215 mm. A Chelsea signed picture of the team consisting of 11 autographs has you accumulating signatures quickly.
Programmes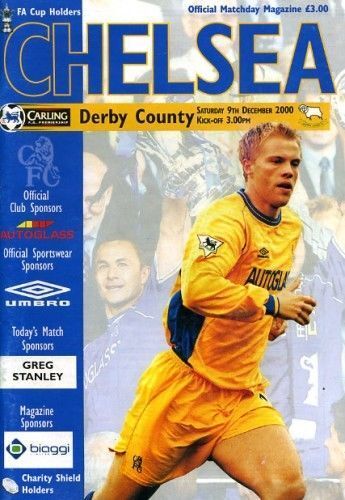 UEFA Champions League, Super Cup, and UEFA Europa League are prestigious wins and any Chelsea fan would want an accompanying Chelsea signed programme to add to a compilation of sports memorabilia. Actually, collectors are just as excited to find a genuine John Terry signature on a match between Arsenal and Chelsea or another programme with Charlton as the opposing team. Look for other signed Premier and UEFA Europa League programmes by other well-known players such as David Luiz and Frank Lampard.