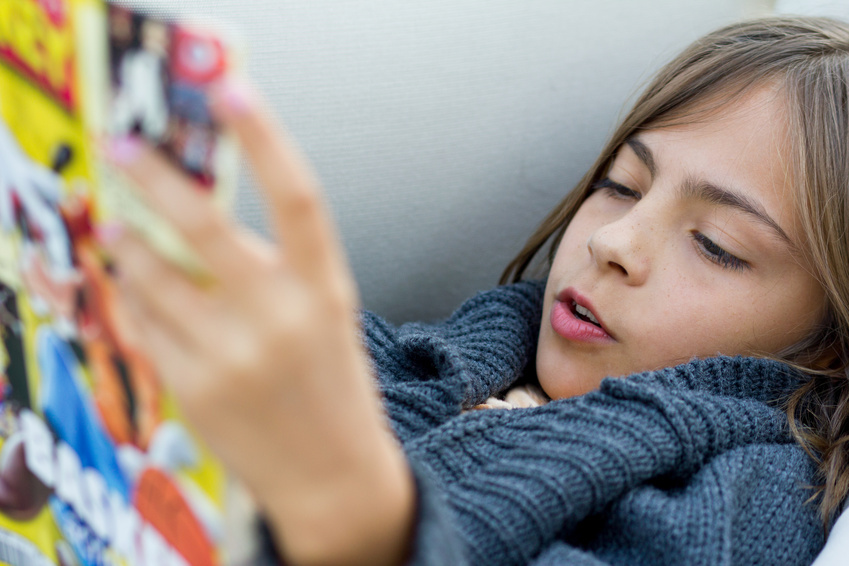 The UK-based Buster comic book series ran from 1960 to 2000. With 40 years of history and around 2,000 issues released, fans have quite a few options when shopping for used Buster comics. Build up a valuable collection of vintage comic books and relive the fun and adventure in a variety of humorous comic strips from the Buster Annual and other issues.
Comics That Merged with Buster
Over the years, Buster merged with several other popular UK comic books, which continually added to the storyline and brought the addition of new characters. The first was Radio Fun on December 2nd, 1961, which was the 25th anniversary of Radio Fun comics. This added among others Whacko and Superman to the storyline. Film Fun was the next to merge with Buster. When the two joined in 1962, Nick Shannon and Bruce Forsyth became a part of the Buster series. In the 1970s, Jet, a brand new series merged with Buster and introduced the mad scientist Von Hoffman and several kids. The last comic book series to merge with Buster was Whizzer and Chips, which was Fleetwood's other successful series. They joined in 1990 when the company started to struggle financially. The merger brought with it characters, such as Joker, Junior Rotter, and Sweeny Toddler. In between were various other mergers, including Cor!!, Monster Fun, Jackpot, School Fun, Nipper, and Oink!
Special Buster Edition
Although the Buster series ended in 2000, Egmont UK decided to release special edition to celebrate the long-running history of the Buster comics. The poll they conducted revealed that X-Ray Specs had been the most popular, resulting in the issuance of the Buster special on December 9, 2009.
Buster Comic Changes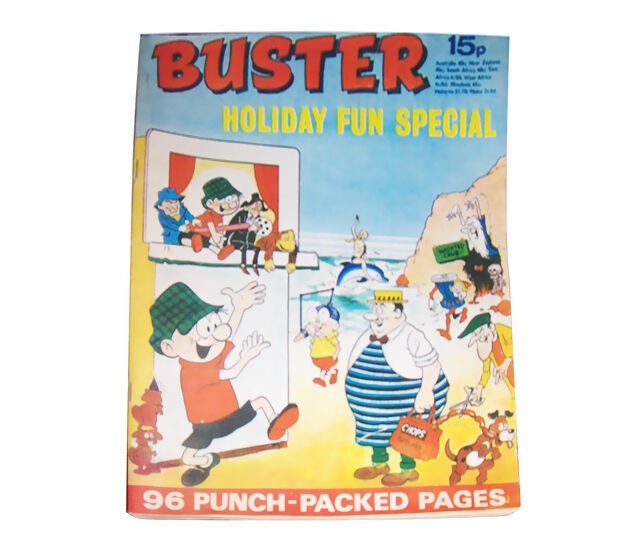 Throughout the years, Buster underwent several changes in the way they were printed. From 1961 to 1965, the series was printed in full colour. After 1965, only the front cover was printed in colour, and the rest was black and white. In the 1980s, the interior was printed in red and white, and then in the 90s, the whole book was in colour again.
Valuable Buster Comics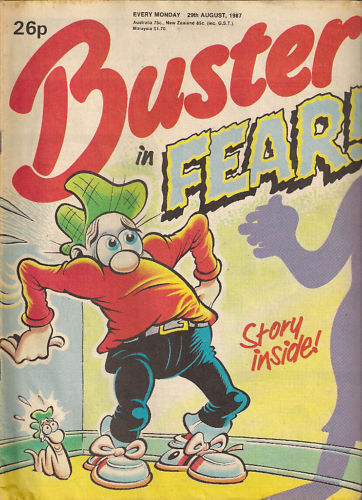 Typically, particular issues in any comic book collection are more valuable than others. Seek out first editions Buster copies whether it is the very first print or the first issue printed after a big change. Special editions, such as the Buster Index in 1995, which featured a list of all the characters, notes about the artists, and more, and the re-released of X-Ray Specs in 2009.