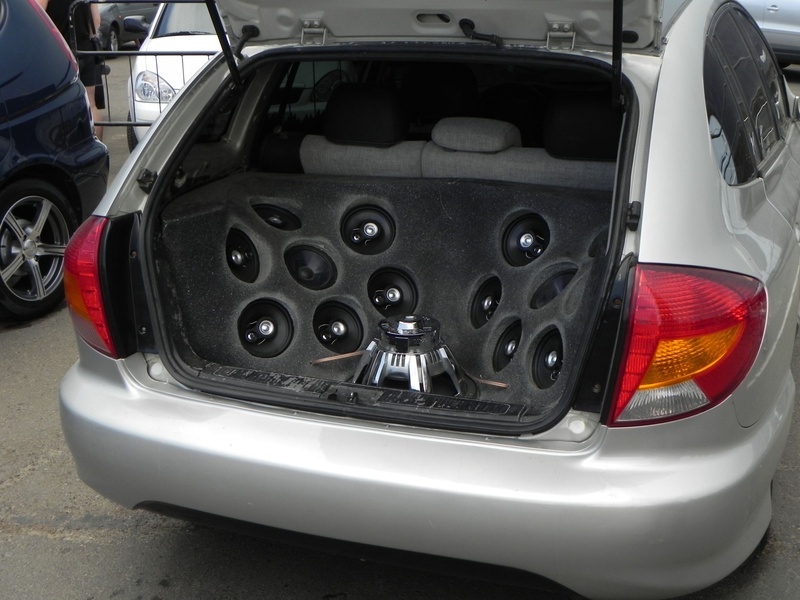 Buying used car subwoofers is a great way to upgrade your in-car audio system without breaking the bank. Because in-car audio items tend to have a comparatively low resale value, you can often find used high-end subwoofers, tweeters and other audio items at a fraction of the brand-new retail value. However, to get the most value, you need to know what to look for to ensure the subwoofers are in good working order and have plenty of life left in them.
Examine the Used Subwoofers

Perform a thorough physical examination of the subwoofer. Look for cracks or splits in the body of each. The enclosures must be intact if the subwoofers are to function properly. Check the baskets, the surrounds, and the spiders to ensure they are in good condition. Check the seals to ensure they are tight and showing no signs of detaching. Look closely at the spiders to check for excessive wear. Look at the cables for evidence of fraying or indications of extensive repair, and examine the connectors to ensure they have a tight fit. Gently push down on the speaker cones and take note of how it feels. To achieve this, apply pressure to either side of each cone surround. The movement must be smooth and free, and it should rise smoothly and slowly when you release the pressure. However, if it feels loose, this indicates the spider is failing. Additionally, if it crunches or grinds, this is proof of serious internal damage.
Check the Voice Coils
You have to make sure the voice coils are in good condition, have not blown, and show no signs of imminent failure. The easiest way to physically check the voice coils is to get close and smell them. If they have blown or are showing signs of impending failure, they will have a burnt scent that is very distinctive. Use a resistance meter or a digital multimeter to establish the resistance of the voice coils. They should be very close to, or exactly at, factory specifications for the particular subwoofer model.
Listen to Audio Output of the Used Subwoofers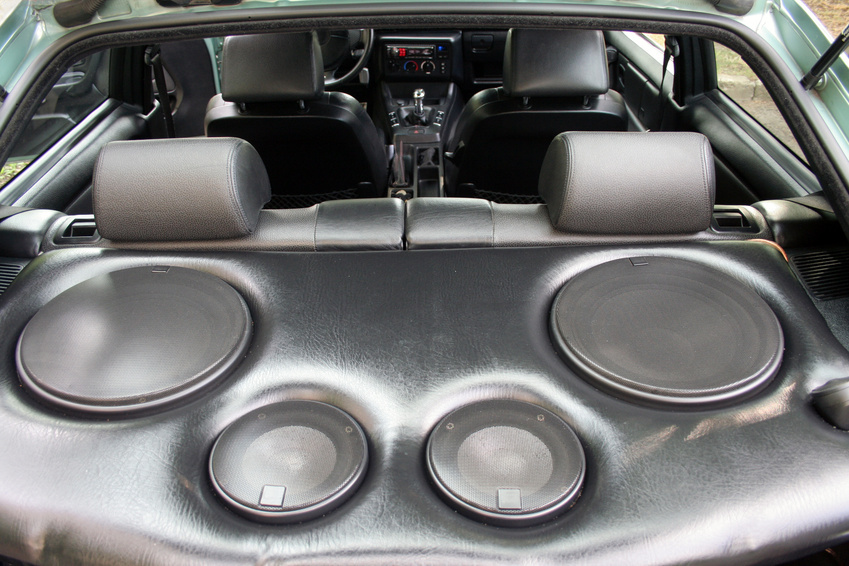 Fire up the subwoofers and listen to several songs, all the way through. Before playing the next song, increase the volume and let the song play through, then repeat the process. This helps ensure that the tinsel leads are in good working order. If the tinsel leads are bad, the subwoofers are likely to only play at low volumes, and most likely, not for very long. Additionally, listen closely for cracking, popping, or distortion. If you hear any, it is an indication of an internal problem or a bad cone or spider. It can also indicate a failing coil. The audio should be clear, crisp, and rich, without any inappropriate crackles, pops, or odd sounds.