Before you invest in darts for yourself or your entire family, it is a good idea to try several options of used darts. Darts come in several different weights ranging from 12 to 50 grams, although it is rare for anyone to throw more than 30 grams at a dartboard. Available in a variety of metals, from tungsten to nickel, and previously owned to vintage, there are many options on the market.
Dart Weight
Visit a local dart dealer, stand on the dart mat and throw a few darts of each style in various weight classes. The speed of your throw determines the weight to select. Lighter darts need harder and faster throws. Weight location is also important. Some darts are heavier on the front of the dart, and some are back-weighted. Once you try the different darts, you should have a feel for what works well for you.
Dart Barrel Grip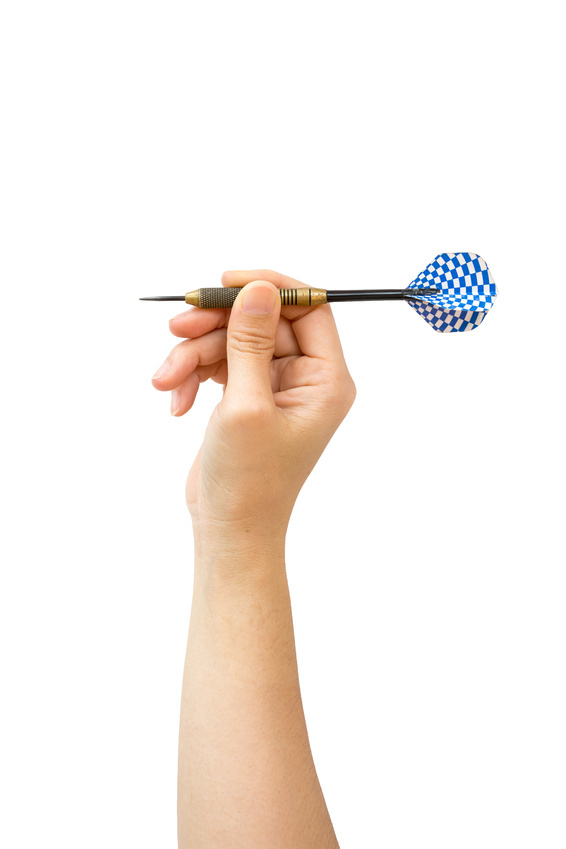 After you select the correct weight, you need to try different barrel grips that are available for the dart weight. Some barrels have heavier knurling while some are smooth. The heavier knurling makes gripping the dart easier. However, if it is too heavy, the darts may stick to your fingers when you throw them. Select the one that feels right and is most comfortable in your hand.
Dart Flights
Flights come in a wide variety of styles, including those with smooth and dimpled surfaces. Size and style affect your game in several ways. Dimpled flights slow down and stabilise the dart. Try out all the different options and styles until you feel comfortable with the final configuration. The most popular sizes of flights are standard and slim. Whichever you choose, be sure to add a dart case to protect your darts and accessories.
Dart Shafts

Shafts can feature one of many different materials including plastic, aluminium, carbon fibre, composite, and tungsten. Plastic or nylon dart stems are inexpensive but may break easily. A good choice for a beginning player or for shared family darts, plastic or nylon dart stems work well until you are consistently breaking them with tight throws. Composite aluminium darts are more rigid than plastic and come in many colourful styles, with decorative engraved stripes, spirals, and flutes. They can loosen from vibrations, especially on heavier darts. Carbon-fibre and carbon composite shafts are lightweight and durable, but are slightly more expensive than nylon or plastic. Tungsten darts are a good choice, especially for the serious or professional dart gamer. The amount of tungsten in the dart is important. More tungsten means a more expensive dart. Composite shafts have plastic bases that thread into the dart combined with metal alloy tops that hold the flight. Solid and durable, they do not vibrate loose from the barrel as easily as aluminium does. Generally, composite shafts feature replaceable