The Bridge handbags are renowned for their distinctive look, quality, and durability. Buying a used The Bridge handbag is a great way to get a fancy designer handbag at an affordable price. However, there are several important considerations that you need to take into account to ensure you get value for money and a high quality, used handbag in good condition.
The Bridge Handbag Leather Condition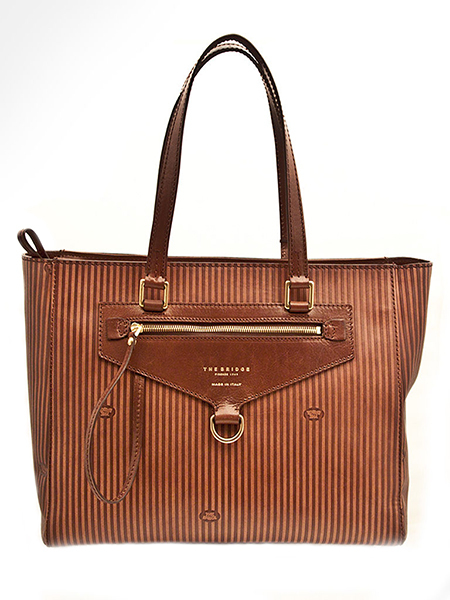 The Bridge handbags are handmade, so each one is unique, and some minor anomalies are normal. However, the bag you choose should still be in good or very good condition, with minimal wear and plenty of life left in it. Look for signs of discolouration or fading, as this indicates the bag suffered exposure to sunlight or chemicals, and implies that the leather is brittle, with little life left. Small scuffs to the leather are normal with a used handbag and are easy to treat with a leather kit. Dry leather is also reasonably straightforward to rejuvenate with a leather moisturiser. Avoid bags with rips and tears as these are difficult to repair convincingly. Look for imperfections in the surface of the leather bag, and avoid significant blemishing or imperfections. However, The Bridge claims that many of its handbags do carry imperfections in the leather, and this adds to their beauty and uniqueness.
The Bridge Handbag Interior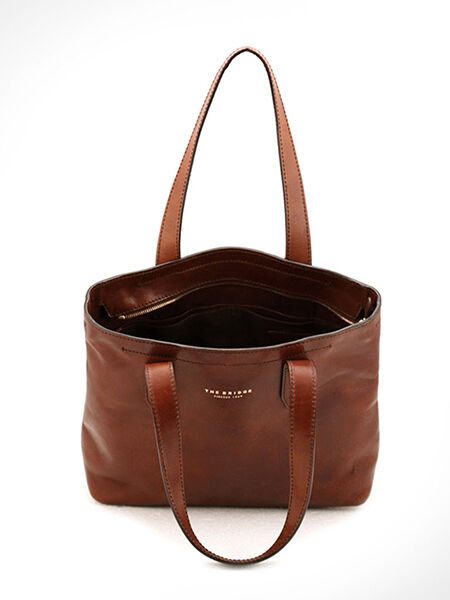 When buying a used The Bridge handbag, ensure the interior is clean and free of stains, dirt, and grime. Carefully examine the fabric lining and make sure that there are no rips, worn spots, or fraying. Look closely at the stitching at the edges of the lining, connecting it to the exterior of the bag. Stitching should be tight and uniform, with no loose stitches or threads. However, there are no linings present in vintage The Bridge handbags, in which case, check the interior in the same way you check the exterior.
The Bridge Handbag Authenticity
Ensuring you purchase an authentic used The Bridge handbag is crucial. Examine the stitching very carefully, as this is usually the best indicator of authenticity. Ensure there is no sign of glue, which indicates an imitation bag. The Bridge bags only have hand stitching, with no glue used anywhere on the handbags. The Bridge uses German yarn for its stitching because of its strength and durability, and because these are unique handmade leather bags. While the stitching should be very neat, you will find small irregularities in the size and position of some stitches. Check the galvanised metal buckles and fastenings, ensuring they have even placement and are firmly and securely in place. The zip pull on The Bridge bags contains the logo, which you also find in metal lettering on the exterior of the bag and occasionally on the inside.