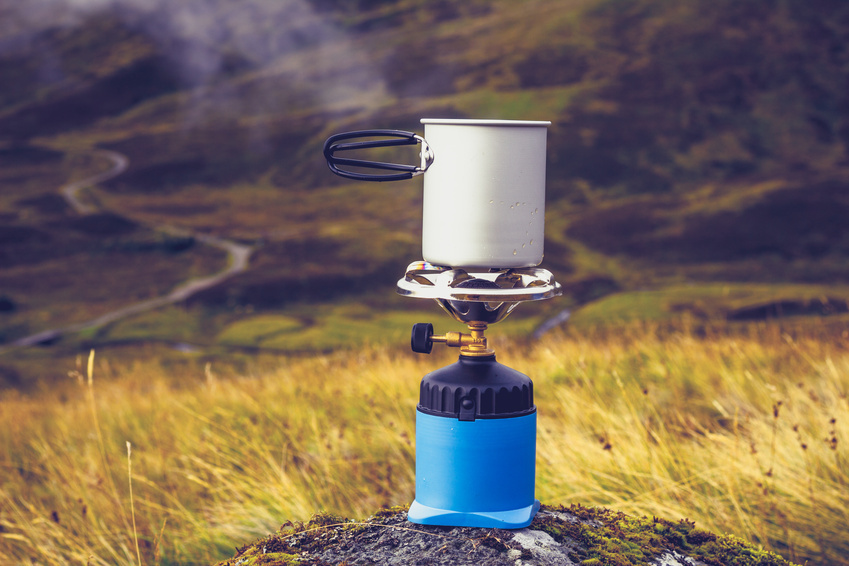 The big camping trip is just around the corner, and it is time to find the perfect camping stove. Campfires are great for cooking meals over, but campers cannot rely on it like a good camping stove. These devices vary in features, size, and power source; however, the camping cooker should be compact, yet large enough to cook on for everyone.
Single Burner Camping Stoves

Single burner camping stoves are as compact as it gets and usually lightweight, which makes them ideal for small trips or a backpacking excursion. Cooking for more than one person takes extra time, but a single burner is really all a solo vacationer needs. Some models have a lid and grill on the inside, while others, called cartridge stoves, are very simplistic with a set of burners attached directly to a fuel tank.
Multiple Burner Camping Stoves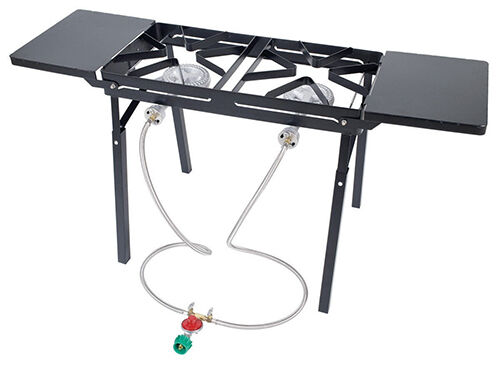 Multiple burner camping stoves tend to be the best solution for friends and family that camp together. Many recognisable brands like Coleman produce them in simple or deluxe versions. The stove could have as many as four burners with varying heat controls, a camping stove stand, and possibly even a rack off to the side to put hot items on. The very large camping stoves are actually attached to a folding table and look like a portable grill. Most large camp stoves run on liquid fuel or propane because they require so much power. Double camping stoves have two levels with the burners on top and a warming plate on bottom.
Liquid Fuel Camping Stoves
Liquid fuel or gas camping stoves are very common because they are easy to light and use. Common fuel types include butane and propane, which come in a pressurised container and hook directly up to the stove. The fuel requires refilling at a shop capable of doing so, and it does well in all altitudes and weather conditions, except for extreme cold. Unfortunately, liquid fuel is also one of the more expensive options. For the most versatility, get a dual or multi-fuel camping stove, which are compatible with more than one kind of fuel.
Wood Burning Camping Stoves
The most basic kind is the wood camping stove. A major advantage is that wood is generally available at any campsite. Simply gather wood, put it in the stove, and light on fire. However, this becomes a problem if the wood is wet, and wood fires are harder to maintain than fuel controlled ones.