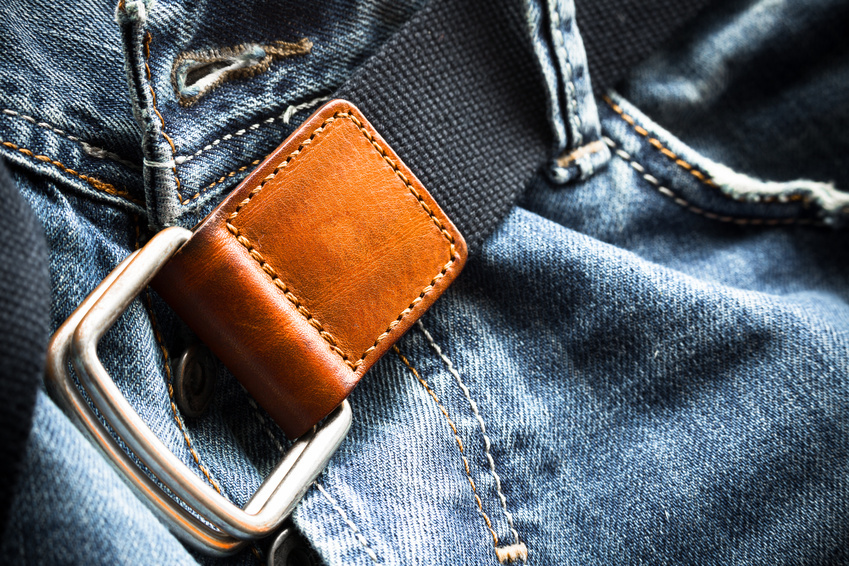 Canvas belts are a casual wardrobe staple for both men and women. However, the wrong choice can look shabby and cheap, instead of classy and fashionable. Choosing a high quality men's canvas belt that complements your outfits perfectly means looking closely at the buckles, stitching, sizing, colour, and style of the belt.
Buckles and Grommets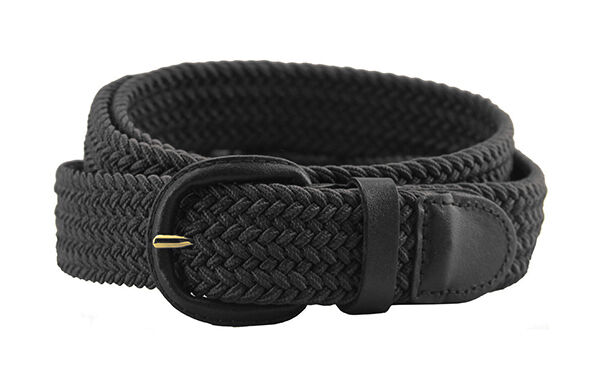 Canvas belts for both men and women come with many types of buckles. The most common is the flat rectangular military-style buckle with teeth on one end that clamp down at any place on the belt. More traditional belt buckles are also available, often with leather trim. Regardless of the type, the quality of the metal and the buckle design determines whether the buckle stands up to continuous use in the long-term or becomes discoloured or scratched over time. Likewise, low-quality grommets may rust over time.
Reinforced Stitching
Besides the buckle, the most likely place for a belt to fail is in the connections between the buckle and the canvas. If stitching connects the two parts, look for tight close stitches with no loose ends. Leather trim is a sign of quality and shows that the seams are reinforced. Some belts have removable buckles, making them easier to replace if necessary.
Sizing and Adjustability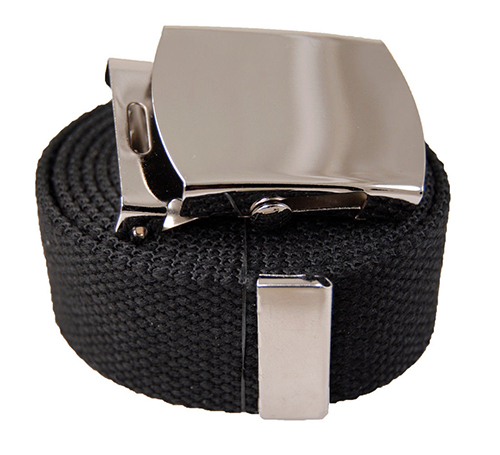 The correct belt size is generally one or two sizes bigger than your trouser size. The tail should be just long enough to pass under one belt loop after going through the buckle. Military canvas belt buckles and similar designs are the most adjustable, but there is not often a way to adjust the length of the tail. Other canvas belt designs are more limited in their adjustability—for example, when they have traditional holes and prongs—but the overall length may be a better fit. Unlike leather belts, it is practically impossible to make a neat hole in a canvas belt, unless you are willing to install an eyelet or grommet. D-ring canvas belts are another highly adjustable design but do not stay tight as securely as other types.
Colour, Style, and Material
Neutral colours make for the most versatile belts. On the other hand, a bright or colourful canvas belt makes more of a fashion statement. Styles range from the basic military canvas belt style, which goes with jeans any time of year, to a classier beach or sailing-style belt, which is narrower, made of cotton, and often has leather trim. The term "canvas belt" has come to refer to a style of fabric webbing that may or may not actually be canvas. At the more affordable end are synthetic nylon or polyester belts, which are heavy duty and available in many solid colours. At the higher end of the scale are designer canvas belts, with brand names like Ralph Lauren and Diesel.