A classic Mini is one of the most iconic British cars you could buy as a car collector or simply as someone who appreciates a vintage vehicle at its true value. British Motor Corporation produced the so-called Austin Minis from 1959 to 1961 and the Morris Minis from 1959 to 1967. Learning more about their characteristics can help you get the most for your money when buying a classic Mini.
Inspect the Classic Mini's Engine

Classic Mini cars come with several types of engines, depending on the year of production and model. Choosing the engine depends on your needs and preferences, but in all cases, you should make sure the engine is an original one. The typical engine of a classic Mini is 850 cc, but you can also find 998 cc and 1,275 cc variations. Some vintage classic Mini cars feature tuned engines, so you may want to pay attention to the history of the vehicle before making a purchase.
Check the Overall Condition of the Classic Mini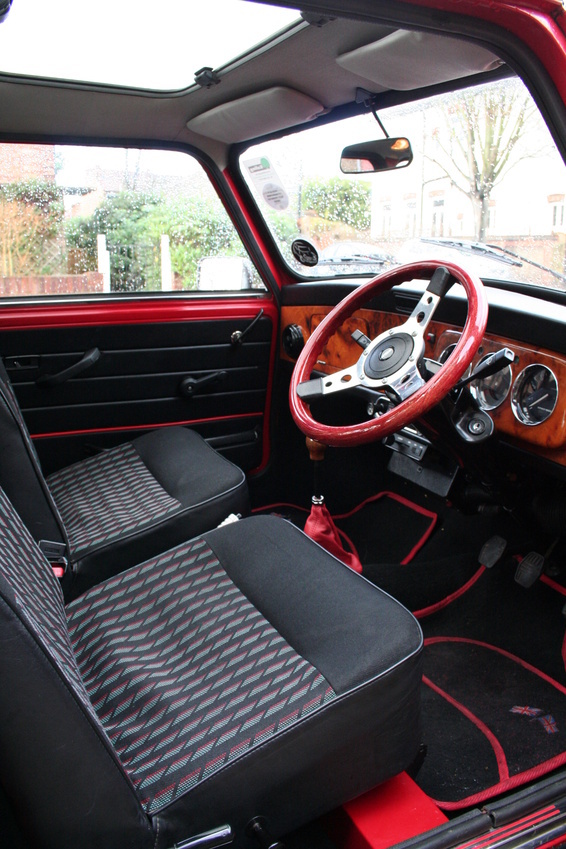 Since classic Minis are vintage cars, inspect the various details on the outside bodywork, the boot, and under the front section. Classic Mini cars tend to rust quickly, so check for any signs of rusting on the floor, inner wings, wings, and the sills. The chances of finding a classic Mini without any sign of rust are quite slim, but you can choose to buy replacement body panels. Keep in mind, however, that a Mini that is too rusted may end up costing much more than the original price. Signs of rust inside a vehicle are usually MOT failure issues, so you should consider this when buying a classic Mini.
Consider Buying Replacement Spare Parts for the Classic Mini
From classic Mini Cooper wheels to seats and panels, you can find a variety of used and new spare parts for your newly purchased car. Besides replacing rusted or otherwise damaged parts, you can also opt for tuning your classic Mini with various spares such as Mini racing mirrors. When buying spare parts such as seats or wheels, make sure the items you buy are a good fit for your particular model. Other accessories that you can consider for improving an aspect of your classic Mini and increase its resale value include classic Mini seat belts, leather seats, exhausts, and more.