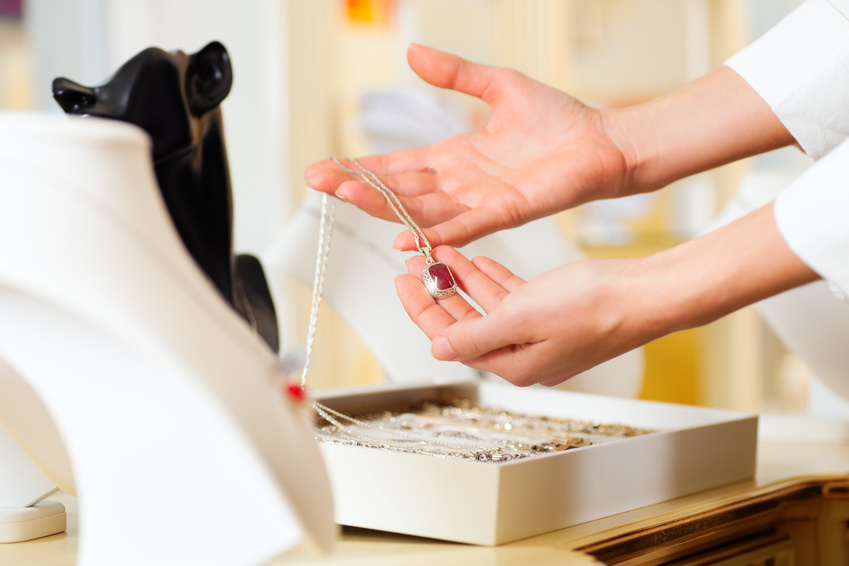 A solid silver chain provides wearers with several benefits, including long lasting durability and the versatility to create interesting jewellery designs. The chains can include myriad different pendants to promote the individual personalities of the people who wear the chains. Before you decide on a solid silver chain, you should consider the type of silver used for the chain, the chain length, and the chain style.
Fine Silver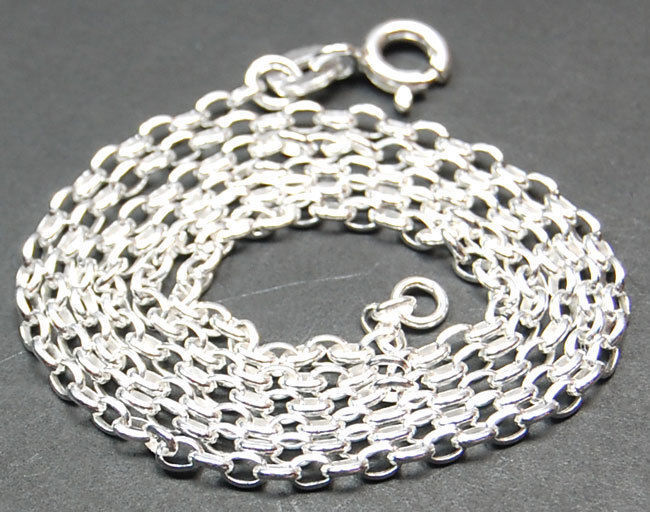 Consumers looking for solid silver chains must first consider the purity of the silver used in the chains. Fine silver is the closest to 100 per cent purity. At 99.9 per cent pure, fine silver presents a less bright lustre than the lustre of sterling silver. The greyish and slightly dull appearance enhances the aesthetic appeal of the fine silver chain. Fine silver is resistant to tarnish, and because of its soft composition, it makes an ideal metal for chains. The metal requires little effort to form and it fuses easily, without the need to integrate solder. Although many consumers mistakenly believe sterling silver contains 100 per cent pure silver, the metal possesses about 7.5 per cent copper and nickel.
Chain Length
Men and women wear solid silver chains three different ways, which influences chain length. Where the chain sits on the neck determines the size for both men and women.
| Location | Base of Neck | Collarbone | Below Neck at Sternum |
| --- | --- | --- | --- |
| Men's Chain Length | 45 cm | 50 to 55 cm | 60 cm |
| Women's Chain Length | 40 cm | 45 cm | 60 to 75 cm |
Women have a wider size range for wearing solid silver chains at the sternum because of style considerations. Shorter chains at the sternum present a more conservative appearance. Men require longer solid silver chains around the collarbone to compensate for body size differences. What type of solid silver chain to purchase can sometimes come down to chain length.
Types of Solid Silver Chains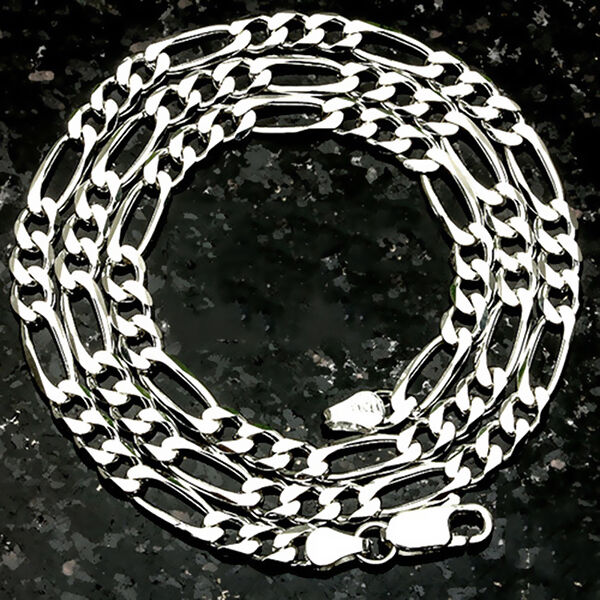 Once you decide on the type of solid silver, as well as the chain length, the next step is selecting the chain style. Chain style refers to the design that manufacturers create for each of the chain links. The type of chain style influences the types of activities where you can wear the chains. Some styles, such as Venetian, present a more upscale appearance. In addition to Venetian, the bead and rolo chain styles appeal to people who want a more upscale look. The rope, Byzantine, and wheat styles work best in casual social settings. The design of snake chains provides you with flexibility in where you can wear the chain.