Boat trailers are a necessary part of owning a sailing vessel. They allow sailors to transport their boats safely and easily to bodies of water. They are often expensive, so buying a used boat trailer is a great way to save money. Considering the used boat trailer's material, size, capacity, lighting, and condition helps buyers to find the right product.
Materials for a Boat Trailer
Boat trailers have frames made from aluminium, painted steel, or galvanised steel. Aluminium and painted steel are ideal for people that transport their boats to bodies of freshwater, such as lakes. However, they are susceptible to corrosion when exposed to salt water. Used painted steel or aluminium boat trailers are also more likely to have problems with rust. Galvanised steel boat trailers are much more resistant to corrosion, which makes them ideal for sailors that take their boats to locations with salt water.
Size and Capacity for a Boat Trailer

The trailer must be wide enough to accommodate the boat, with at least 10 centimetres of extra space to allow room to secure the vessel to the trailer. The trailer should also be strong enough to hold the weight of the boat, plus the weight of the fuel in the vessel and any other boat equipment.
Lighting for a Boat Trailer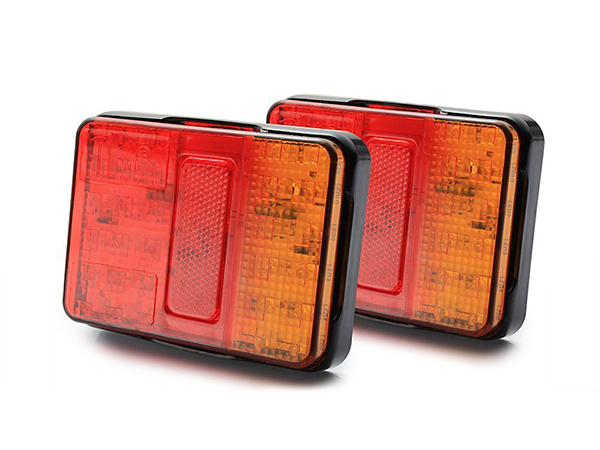 For safety, all boat trailers must have brake lights and indicators. These lights suffer damage fairly easily, so they should be checked thoroughly before buying a used boat trailer. Buyers should ensure that the electrical wires are intact and all of the lights are working.
Condition of Boat Trailers
The condition of the boat trailer wheels and frame should be checked. Buyers should ensure that the wheel bearings have no rust and spin freely. It is also important to inspect the tyres. They must be rated to hold enough weight to support the boat. They should also have a tread that is at least 4 millimetres deep, otherwise they should be replaced. Buyers should also check that all of the welded parts of the trailer frame are intact. If the trailer uses rollers, they should all be able to roll smoothly. Finally, if there are any missing parts, buyers should consider whether they are easy to replace.