Whether you want to run public sightseeing tours or provide transportation for church or school outings, a used coach might be your most affordable bet. While buying a used coach is similar to buying a used car, local laws and regulations as well as the needs of your passengers impose several additional considerations.
Coach Age and Replacement Parts

Of course, you want a used coach to be simple and affordable to maintain. That means not only checking its mileage and its physical condition, as you would with a used car, but also checking for parts availability. If a coach is over 10 to 15 years old or made by an obscure brand, then replacement parts might be difficult to find. Look for something less than five or ten years old, from a well-known company, such as Plaxton or Alexander Dennis.
Coach Insurance, Permits, and Regulations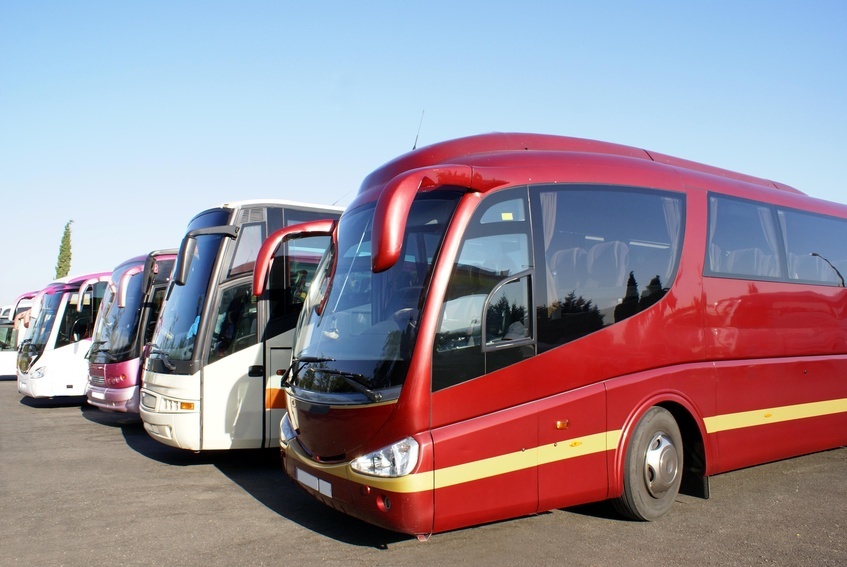 Before buying a coach or bus, you have to make sure it complies with applicable regulations and that you can insure it at a rate that works for your business plan. Which regulations apply to your coach depends, in part, on where you operate and whom you intend to carry. The key is to choose a coach that is compliant within your business plan. For example, the extra seat capacity of a large model coach might not be worth it if the size means you have to hire a new driver with a speciality licence. As a related issue, check to see if your intended route has weight or height restrictions.
Accessibility for the Disabled
Depending on current regulation and the seating capacity of your coach, you may or may not be legally obligated to make your coach accessible to people with disabilities. Whether obligated or not, however, offering your services to people of all ability levels is still a good idea. Look for a coach that kneels, has a portable ramp, or a wheelchair lift. Look for aisles over 90 centimetres wide and a minimum number of wheelchair spaces. If your target clientele is elderly, or otherwise more likely to have a disability, look for additional wheelchair spaces. For the visually impaired, make sure the steps are a contrasting colour. It may be possible to retrofit some coaches for greater accessibility, but it is simpler and more affordable to buy one that is accessible already.
The Coach Interior
The main consideration for the interior of a coach are number of seats and the presence or absence of a lavatory, since these determine how many riders you can carry and how far you can go without stopping for a break. Remember that a lavatory is worse than useless if you do not have someone to clean it. Seatbelts, climate control, and Wi-Fi are also important for many riders and can influence whether your riders return to you for another trip.