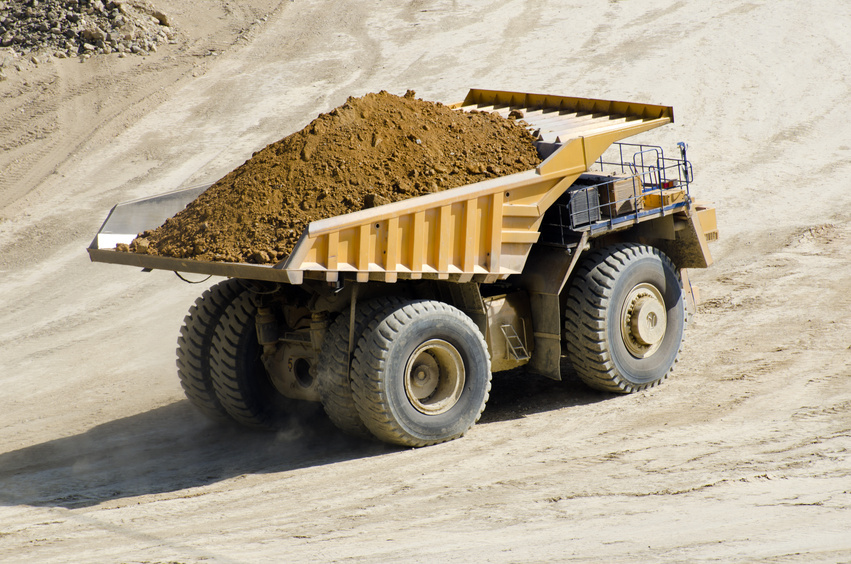 The open 4-wheel dumper carries bulk material within a construction site, although some homeowners utilise smaller versions of the vehicle for home improvement projects. Unlike dumper trucks, the load skip sits near the front of the vehicle above the driver's head. New dumpers can put a significant dent in a budget, which means many buyers search for used ones, so they need to know what to look for when buying a used dumper.
Types of Used Dumpers

Used dumpers usually tip the load out using hydraulic power. However, some used dumpers lift and dump, as well as transport materials, by implementing swivel rotations at 90-degree angles. The swivel motion works best in congested work sites, where workers have little, if any, room to manoeuvre the dumper from one spot to a nearby spot. Swivel dumpers also provide movement flexibility for workers who perform road repairs. The tipping motion is an industrial tool that works best in large, open-space construction sites that require precision hauling to save time. Lift and dump used dumpers tend to lose some of the load during transfer.
Dumper Safety

Since researchers have concluded that dumpers represent the most common cause of industrial and construction site accidents, a growing number of companies require that used dumpers include roll-over protection (ROPS). The safety precaution quickly balances a dumper after it hits an uneven stretch of ground or moves over undulating terrain. Falling object protection (FOPS) prevents debris from damaging the dumper and injuring the driver. Used construction equipment buyers should request a certificate of safety inspection that verifies the condition of the dumper's braking, steering, and suspension systems.
Length of Usage
The most common used dumper-buying scenario involves a company or homeowner making the purchase from a construction company. Most construction companies maintain usage logs on industrial equipment such as dumpers. Buyers should only consider used dumpers that have logged less than 10,000 hours. Used dumpers begin to demonstrate the types of wear and tear that quickly depreciates the value of the vehicles. Although the engine may remain in good shape, other components inside the vehicle may experience wear and tear from heat, corrosion, and vibration damage. To test a used dumper, drive it in the highest gear up a steep incline and monitor mechanical issues.
Examine the Components
A log book should not be a buyer's only source of evidence. Buyers should check the vehicle's lights and tyres for wear and tear. They should operate the dump bed and hoist for several different weighted loads to ensure performance. Used dumpers that the previous owner repeatedly overloaded can experience suspension problems. The brakes should work promptly on a wide variety of paved and unpaved surfaces. Buyers that do not possess the technical knowledge to examine a used dumper properly should take the construction vehicle to a certified construction equipment mechanic.