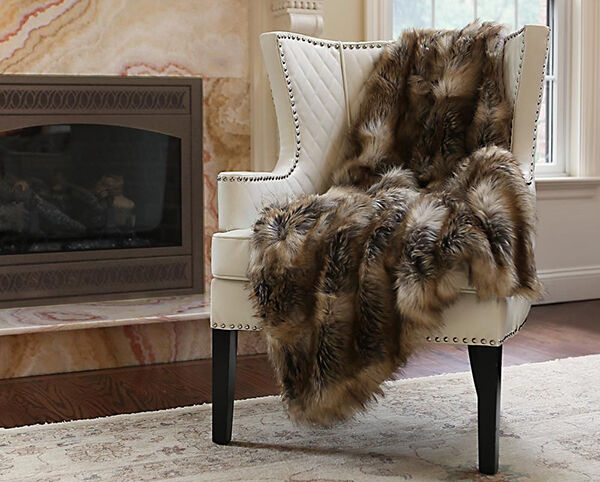 If you enjoy the look of fur but not the high price tag that comes with it, faux fur can be a great option. Buying used faux-fur throws can save you a lot of money if you know what to look for. There is a wide variety of used faux-fur throws that can add comfort and style to any home decor.
Check the Quality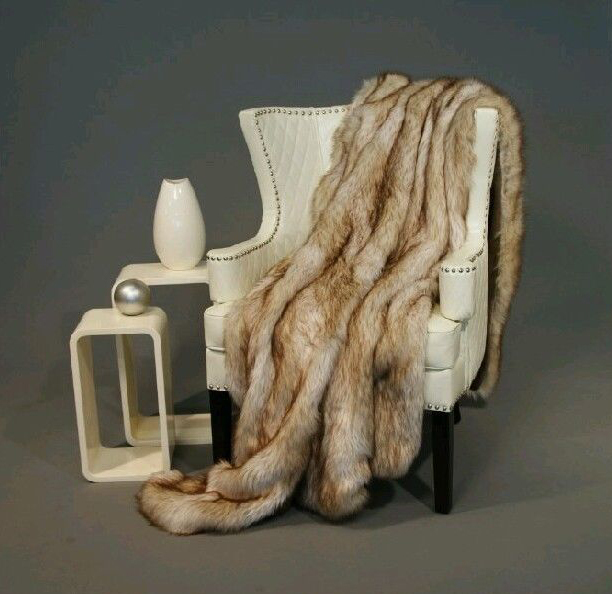 When you are shopping for a used faux-fur throw, you should take time to look it over in detail. Because faux fur is a synthetic material, manufacturers use a sewing machine; the stitching should be clean and without snags or loose threads. Additionally, the throw should not shed, as the fabric of the throw is made up of faux-fur hairs. As with any used blankets or coats, you should remember to look it over for holes. While used fabrics sustain a reasonable amount of wear-and-tear over time, synthetic fur may hide more considerable damage, such as burn holes and larger rips.
Check the Cleaning and Care Instructions
The cleaning and care instructions label should also tell you whether a particular faux-fur throw may be an ideal purchase. Many people enjoy the relaxed care it requires, in contrast to the more complicated care of real fur. While a real-fur throw requires regular dry cleaning, which adds up in expense, a faux-fur throw gets clean in a wash cycle at home without suffering any damage. You should air-dry your faux-fur throw, rather than putting it in the dryer, because the heat damages and can even melt the synthetic fibres. You should avoid purchasing a faux-fur throw without a garment tag, as washing or caring for it improperly could damage the fabric beyond repair.
Check the Authenticity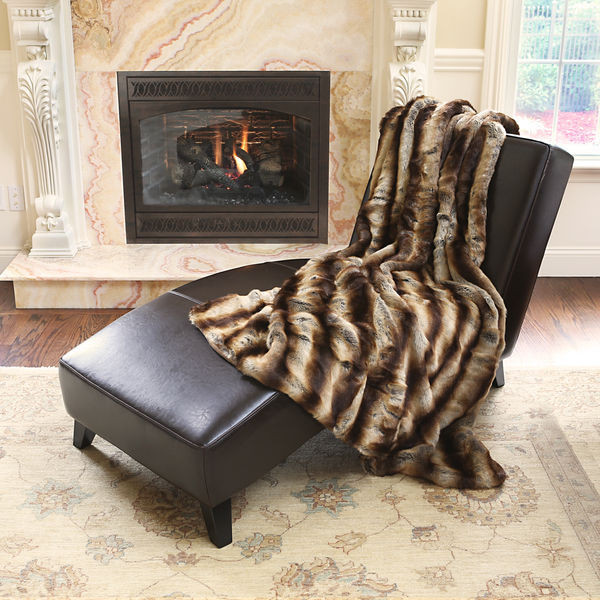 You should know how to see the difference between real fur and faux fur. Removing a few small fur threads can provide a clear distinction. By holding the fur strands near a flame, real fur should singe and smell like burnt hair, while faux fur will ball up and smell like burning plastic. A puncture test with a sewing needle can also help: a sewing needle passes very easily through faux fur, but requires much more pressure to puncture real fur. When in doubt, you can take the throw to a professional to make sure you purchased the fur you wanted.