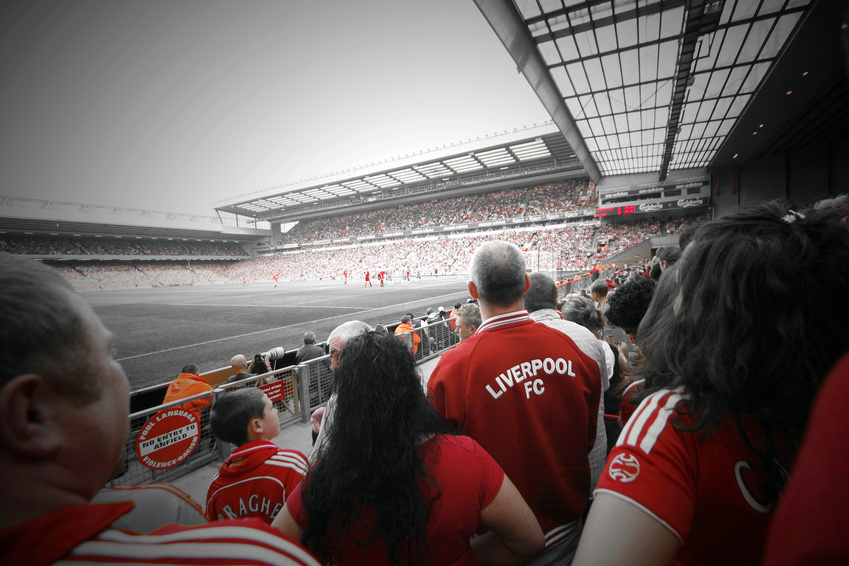 A Liverpool shirt lets wearers show off team pride in an unmistakable way, whether at a match or just going about daily life. For many fans and collectors, a used Liverpool shirt has more value because of its history. Knowing what to look for ensures a collection with the desired shirts.
Match-worn Shirts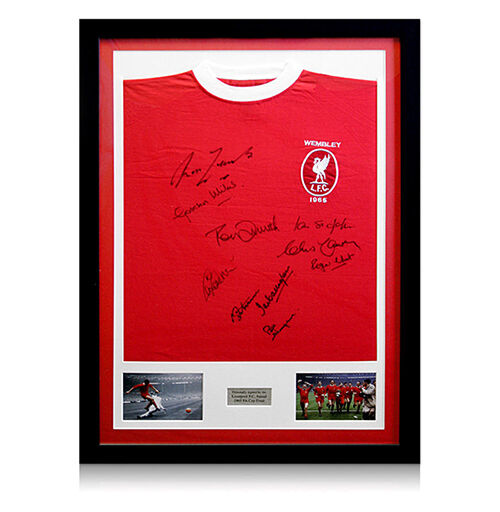 One of the most popular choices for used Liverpool shirts is actual match-worn shirts. Liverpool match-worn shirts have actually seen action during a match and are generally presented with the date of the match and the name of the player who wore the shirt. These carry special meaning, especially for collectors who watched that particular match. Signed Liverpool shirts have even greater value, particularly when it has the signature of a popular player, such as Steven Gerrard. Some signed shirts feature the signatures of several players, which is ideal for fans who do not have a favourite player or want to enhance the value of their collections. Lastly, purchasing a framed Liverpool shirt makes a fantastic gift or home display item.
Famous Match-worn Shirts
Shirts worn during famous matches, such as tournaments or finals, carry even more significance than other match-worn shirts. Other significant matches may include those that saw dramatic plays, history-making calls, or the debut or retirement of a player. Keep in mind to compare the details of the match with the date and player information referenced on the shirt when looking for a specific match or player.
Home Shirts
Whether searching for a used shirt as a display item or a boy's Liverpool shirt as a gift for a young football fan, understanding the various colours and patterns helps with identification. These colours indicate where the team may be playing a match, and it can help buyers sport quality shirts that are accurate and without inconsistencies. Liverpool home shirts come in red and gold. Specific players may wear different colours to indicate their position within the match. For example, a Liverpool goalkeeper generally wears a predominantly white shirt when home.
Away Shirts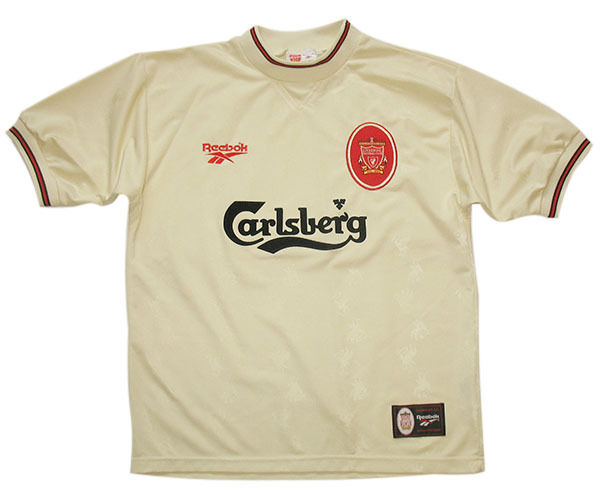 Whether traveling to an away match or showing loyalty during tournaments, away shirts keep fans close to the team when they are on the road. Liverpool away shirts are predominantly black and white, with red accents. The alternative Liverpool third shirt features purple along with black and white. As with home shirts, specific players may vary in their colours and patterns. The goalkeeper generally wears a purple shirt.
Vintage Liverpool Shirts
An alternative to home or away shirts is a vintage Liverpool shirt. These show loyalty to the team and can reference a specific time in the team's history that has meaning to the collector.