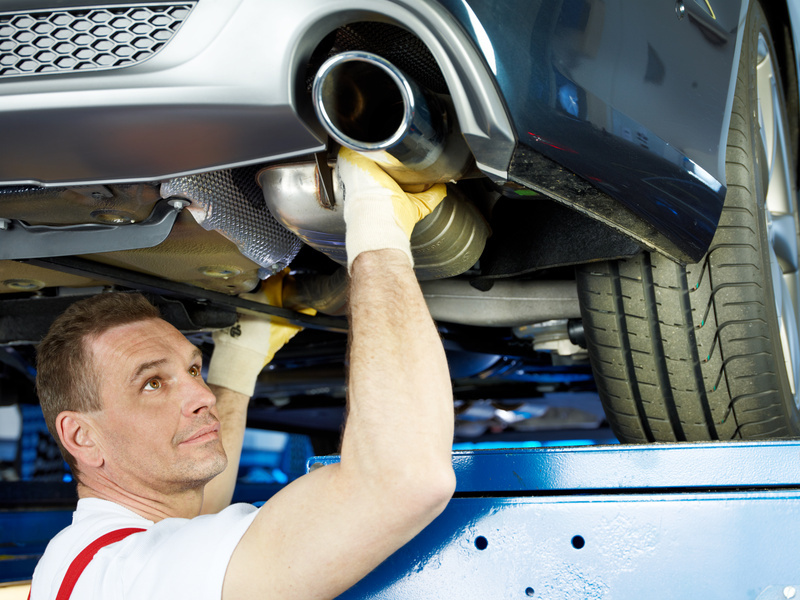 Designed to lessen the sound produced by a vehicle's exhaust system, a muffler, also known as a silencer or back box in the UK, plays an important role in the driving experience. Buying a used muffler saves money and keeps a vehicle quiet. Like other vehicle parts, however, it is important to choose a car exhaust muffler compatible with the vehicle.
Power vs. Sound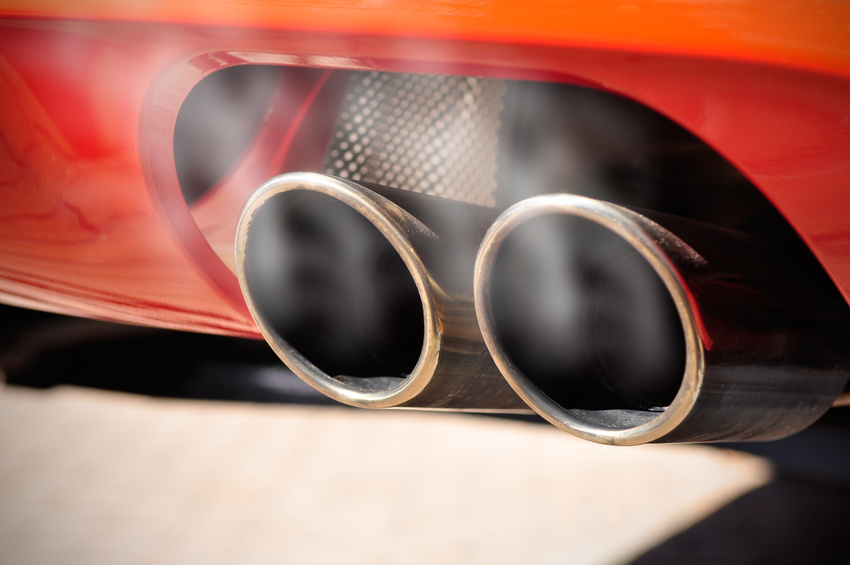 Standard mufflers generate a large amount of back pressure when reflecting the sound of the engine throughout the chambers of the muffler. While this results in a quieter ride, it also reduces the efficiency of the engine. The simpler design of high performance mufflers, such as those from Magnaflow, generally feature a perforated straight pipe, which does not inhibit the efficiency of the engine. By allowing more power, however, these silencers do not have the same effectiveness at reducing sound. Called cherry bombs because of the sound intensity, high performance back boxes produce a readily recognisable roar. Motorcycle mufflers and vintage car mufflers often fall into this category, as the roaring sound and impressive power are seen as a benefit to the vehicle.
Universal Fit Mufflers

Selecting the appropriate muffler for a vehicle is important to ensuring not only dependable performance but also the safety of your vehicle. Attempting to use the wrong silencer can result in it falling off the vehicle, causing a driving hazard for all vehicles on the road. A universal silencer or muffler is a flexible option ideal for those unsure about which is the right choice. These mufflers fit a range of vehicle makes and models and are easily modified for a seamless fit.
Direct Fit Mufflers
Direct fit mufflers are designed for specific makes and models of vehicles. Therefore, they do not require any modifications or welding to fit the vehicle. When choosing a used direct fit silencer, carefully compare the model number to ensure it is the correct unit for your vehicle. Many believe these provide superior muffling and lower compromise of performance than universal mufflers because they do not require modifications, though they are more difficult to find.
Condition
A defective silencer can cause serious problems for the driver, passengers, and anyone around the vehicle. Using a broken or worn muffler leads to excessive noise and release of exhaust fumes into the vehicle and the environment. Be sure there are no holes, evident rust, or leaks in the silencer. In the case of used universal back boxes, there should be no modifications, cutting, additions, or welding to the part as to prevent problems with the fit and diminish risk of failure caused by improper modifications.