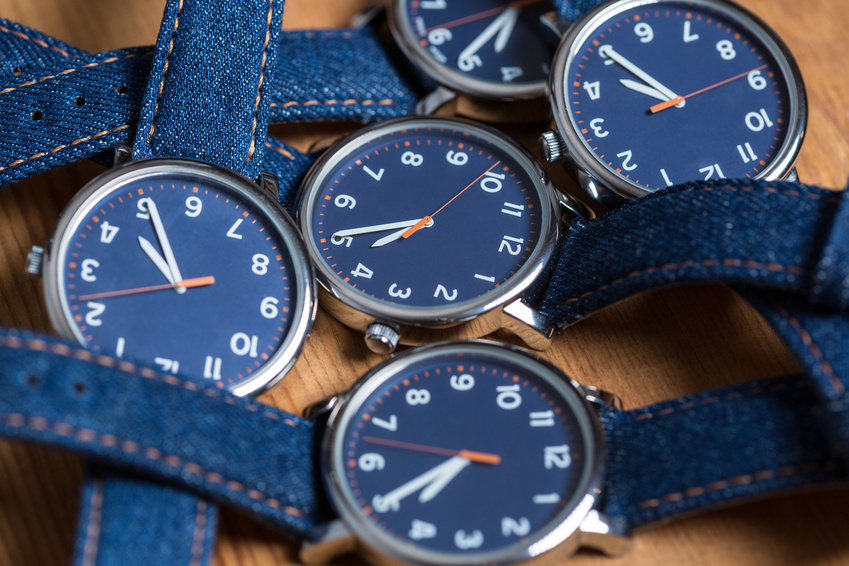 A new watch strap can completely transform the look of a timepiece and make it more casual or formal. Thin watch straps are ideal for dainty or ultra-thin watches. Many buyers purchase pre-owned thin watch straps either to save money or to replace a vintage strap on a precious timepiece. Buyers should consider the materials used to make the strap before selecting a band that matches their timepiece.
Materials for Used Thin Watch Straps

Watches with thin cases look best with thin, non-padded watch straps. When purchasing these items in a used condition, buyers should bear in mind that watches are often worn daily, so the straps suffer wear and tear. Materials, such as good quality leather, experience less damage when compared with synthetic thin watch straps. Thin plastic and silicone watch straps are also fairly durable, but dark or bright colours can fade over time. Buyers should examine the thin watch strap carefully, either in person or using photographs. Buyers should also check that the material matches the watch face, for example, ultra-thin watches from Rossling & Co look best with ultra-thin tweed watch straps.
Bracelet-Style Used Thin Watch Straps
Some thin metal watch straps are appropriate for both men's and women's watches. Buyers should check whether the previous owner adapted the length of the band to fit comfortably. If the watch strap is made from metal links, then buyers should check the measurements and find out whether spare watch strap links are available or the timepiece has an adjustable clasp.
Narrow Used Watch Straps
There is a huge variety of narrow watch straps for women. Some of the straps are made of thick leather, but have a dainty, bracelet like appearance on the wrist. The leather wrap watches from the La Mer women's collection have long narrow straps that wrap around the wrist more than once to create and attractive look. These straps fit most wrists because the single thin bands come in various lengths. Before purchasing a used watch strap for a particular brand of timepiece, buyers should check for marks of authenticity, such as the brand name printed on the strap.