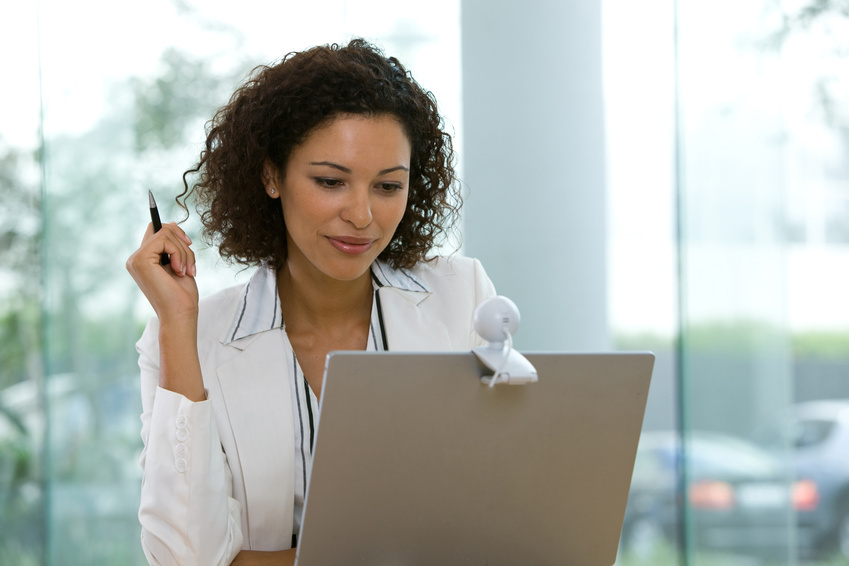 A webcam allows you to connect with family and friends wherever you are and have video conversations. Webcams, like computers, can come with different features and specifications, offering something for everyone's needs. Many used webcams are also in a good condition and allow you to enjoy their features for reduced costs.
Types of Webcams

Webcams fall into several categories and you should choose the type depending on what you plan to use it for. Dedicated webcams are the most common types and require a USB cable to connect to the computer. It is easy to install these cameras and they are ready to use as soon as you plug them in. However, they do have limitations, such as poor resolution and low number of frames per second. Integrated cameras are part of the hardware and commonly come with laptops. Camcorders or security cameras come with many filters for daylight and night-time coverage, as well as variable lens options. People use them for home surveillance. Megapixel cameras provide the best quality and create large files by capturing still images over a consistent period.
Webcam Features

There are several features you should consider when choosing a webcam. The most important aspect is the number of frames per second, as this determines the image quality. The computer webcam should record at a minimum rate of 30 frames per second. The image quality also depends on the resolution, with higher quality cameras starting with a resolution of 640x480-pixels. In terms of resolution and colours, pick a camera that adjusts according to the light conditions. If you need to participate in video-conferences, find a camera that supports the applications you use for video conferencing. A built-in microphone allows you to speak directly to the camera during live conversations. Remember to pay attention to the camera controls, such as pan, tilt, or manual focus, as well as its portability and optical zoom. Optical zoom actually changes the lens position, while digital zoom increases or decreases the size of an area by reducing some of the quality.
Used Webcam Condition
Purchasing a used webcam is a good option if you are on a budget. Used webcams can be as good as new ones and may come with several advanced features. If you are buying a used webcam, first check its condition. If the previous owner maintained it well, the camera should have no cosmetic damage, such as scratches. A camera that has no mechanical damage probably has all of its features working. However, if the camera is old, check that it is compatible with your computer, especially if the computer is a newer model.