Chess is one of the oldest board games in the world with millions of fans, ranging from amateurs to serious grandmasters. The popularity of chess means there are a multitude of chess sets available on the market. Many vintage chess sets from various periods and countries are collector's items. Learning more about the various types of vintage chess sets and how to purchase them can help you find the right set for your collection.
How Will You Use the Vintage Chess Set?

Before purchasing a chess set, decide whether you want to use or display it. If you are looking for a vintage chess set to play, you do not need a very expensive one. On the other hand, if you are interested in a vintage chess set for show or if you are a collector of such pieces, buying the highest quality your budget permits is a good idea. Finally, if you are a professional player and need to carry the chess set to chess clubs and tournaments regularly, opt for a more durable vintage set.
Consider the Type of Vintage Chess Set and Its Origin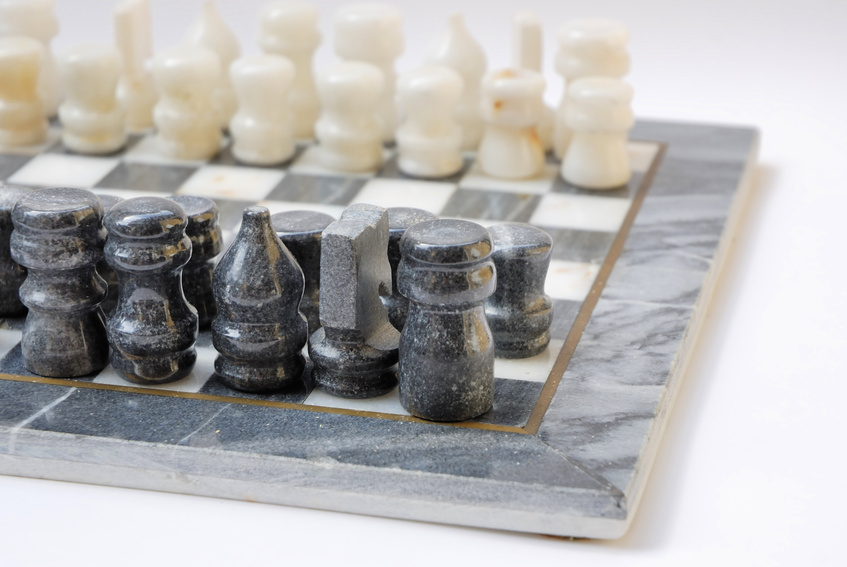 Choosing the material and choosing the theme of the vintage chess set go hand in hand. For example, you may want to opt for a brass set in a medieval theme or a hand carved wooden set for an African themed look Other materials you can find when shopping for vintage chess sets include marble, frosted glass, and even silver. The term vintage chess set usually refers to sets produced in the nineteenth and twentieth centuries. Some of the most prized vintage chess sets are Staunton chess sets produced by Jaques of London, which are available in both wood and ivory. Other popular choices include Asian chess sets featuring some of the finest carved figures around, or German, Austrian, and Polish vintage sets dating back to the Second World War.
Evaluate the Condition of the Vintage Chess Set
It goes without saying that vintage chess sets are used, so pay attention to their condition before making a purchase, especially if you are buying them as a collector. Look for any scratches and dents in the boards and remember to check each figurine for any potential damage. If the vintage chess set comes in a box, check its condition as well.