A vintage Fusee pocket watch is a great timepiece for any watch collector. Dating from the 15th Century through to the early 20th Century, Fusee pocket watches use a special Fusee mechanism to keep accurate time. As they range significantly in price, be sure to have some knowledge about Fusee watches before you purchase a vintage model. Decide on whether to buy a working or non-working watch and take time to look at the watch's case and dial for sign of damage.
Understanding Vintage Fusee Pocket Watches

Fusee clocks and Fusee pocket watches date from the 15th Century to the beginning of the 20th Century. Usually made in England, a fusee is a cone-shaped pulley with a very fine chain attaching it to the mainspring barrel. A Verge Fusee pocket watch is an early Fusee watch and was generally considered less accurate than the later slimmer style fusee mechanism. Lever Fusee pocket watches date from the early 1800s and feature a lever escapement mechanism, which made much thinner watches possible
Choosing Between Working and Non-Working Vintage Fusee Pocket Watches
A vintage Fusee pocket watch is an old watch, which can date as far back as the 15th Century. Not all Fusee pocket watches are in working order. The price of a particular pocket watch is greatly influenced by whether the watch is in good working order or does not work at all. A Fusee pocket watch uses delicate mechanisms that are very intricate. Buying a non-working watch with the aim of repairing it is something that should only be done by a professional watchmaker or jeweller.
Look at the Vintage Fusee Pocket Watch's Case
A vintage Fusee pocket watch case helps to protect the watch, its face, and internal mechanism. Look for a case without damage or dents. Superficial scratches are common with antique pocket watches and hinges are easily repairable by a professional. However, a damaged case may be a sign that the delicate internal mechanisms of the watch were damaged. Solid silver fusee pocket watch cases are a popular type of watch case and much sought after by collectors.
Look at the Dial on the Vintage Fusee Pocket Watch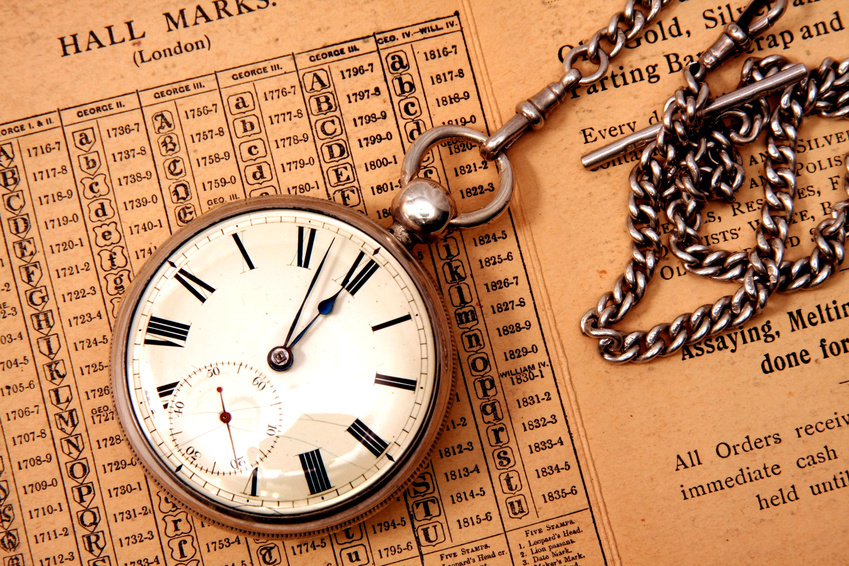 When looking at buying vintage Fusee pocket watches, consider the condition of the watch's dial. The older the watch, the more likely the dial may be damaged or worn. For collectors looking at rare vintage pocket watches, the condition of the dial should be reflected in the asking price.