Vintage shift dresses make for a popular and fashionable investment. These garments resemble a long T-shirt and may feature short or long sleeves; they have little to no form, hanging loosely from the wearer's body. When shopping, buyers may find both originals and reproductions. These shift dresses, including prized 60s shift dresses, are made of delicate materials and range from simple to intricate in design. Many contain embellishments or embroidery.
Labels
Keep in mind that care labels were introduced in 1971. If the vintage shift dress does not have a care label, this may indicate production before 1971. However, the label may have just been removed or fallen off, so this should not be the deciding factor.
Dress Hardware
Before the mid-1960s, vintage shift dresses were manufactured with metal zips. Plastic zips were temporarily introduced in the 1920s and 1930s, but were quickly deposed due to their lack of durability. Zips running up the centre of a woman's back were rarely used before the 1950s. Zips that begin under the sleeve and end at the waist or hem often indicate that the dress was made between the late 1930s and 1960s. Vintage dresses before this time were usually fastened with a button, tie, or clasp.
Sizing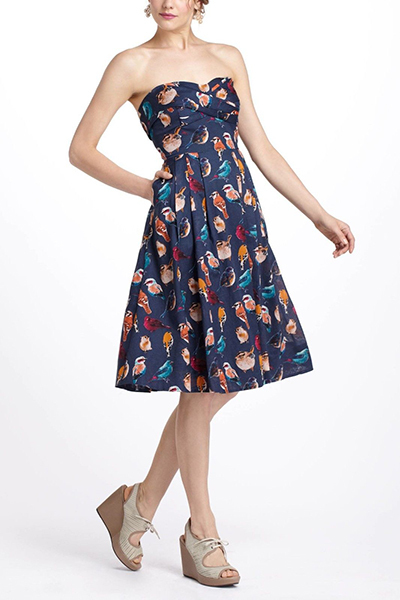 Differing from modern sizing, vintage clothing sizing is much smaller. Armholes during the 1950s were characterised by their narrow width. During the 1940s and 1950s, the waist measurements of dresses were much smaller in relation to hip and bust measurements than in previous and following decades. Before buying a women's vintage dress, it is crucial to carefully take bust, waist, neckline, and shoulder measurements.
Fabric Choice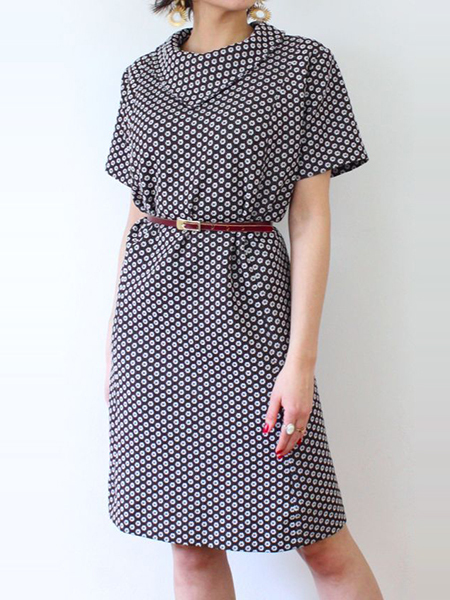 While linen, cotton, and cotton blend vintage shift dresses are often reserved for the summer because of the fabric's breathability, velvet, taffeta, or heavier silk dresses are ideal for winter wear. In the colder seasons, pair the shift dress with a jacket or cardigan. This not only provides warmth, but also gives the dress a more formal appearance. Formal vintage shift dresses may be made of chiffon or satin and contain intricate beading or adornments on the bodice. When deciding on the best fabric choice, consider the care required to maintain the fabric's quality. While some women's vintage clothing materials, such as cotton, are machine washable and require little maintenance, other types, such as silk, have to be dry cleaned and require high levels of care.