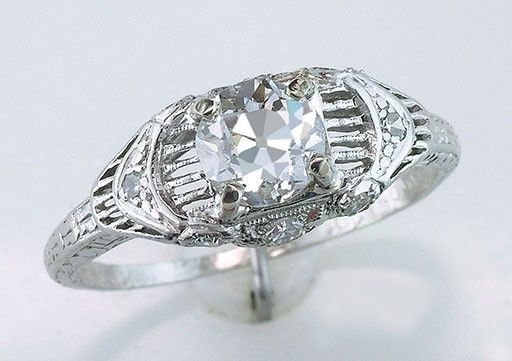 Art deco is a popular, lavish style that often combines geometrics and shapes with lush design elements to create bold, statement jewellery. While original art deco period jewellery dates from the 1920s to 1940s, you can purchase replicas of art deco rings, as well as actual antiques and vintage rings. To make an informed decision when shopping for art deco rings, consider their age, style, material, and condition.

Art Deco Ring Age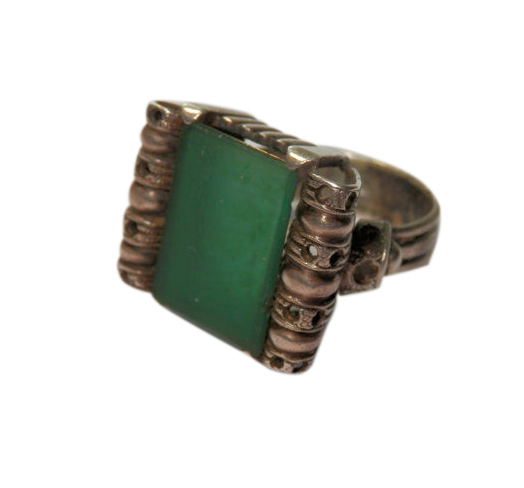 The age of the jewellery piece is a personal consideration. Actual vintage pieces with real gemstones are generally very valuable and many represent sought-after collector's pieces. Genuine vintage rings from the art deco period can be lavish in price, so anyone without an equally rich budget should consider purchasing an art deco inspired ring rather than an authentic art deco ring.

Art Deco Ring Style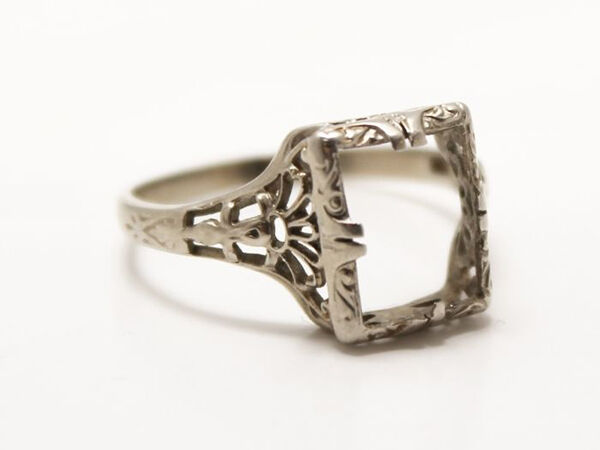 Art deco often combines styles in an eclectic way. Typically, choosing a style is a personal preference but it is important to keep in mind that the ring should match any outfits that you would want to wear it with. Geometrics and multi-faceted rings were very popular during the art deco period, but these vary greatly in style, design, and size, although many art deco rings are quite large. Rings from the art deco period often feature filigree, symmetrical designs, and large, geometric stones. The style is usually easy to recognise, although it is difficult to tell the difference between modern and true art deco at a glance.
Art Deco Ring Material
Material is important for anyone looking for fine jewellery, but also so for anyone with nickel allergies, or who prefers a specific type of metal. Silver, platinum, and white gold were the settings of choice during the art deco era, so you will have much less to choose from in terms of bronze, gold, and copper rings. You can also choose between faux and real gemstones depending on your budget. Art deco costume jewellery includes rhodium, rhinestones, and Venetian glass, which are also beautiful options for anyone on a lower budget.

Art Deco Ring Condition
True vintage art deco rings might feature damage including scratches, nicks, or even loose stones. This is a normal element of purchasing vintage jewellery of any kind. Most minor damage, and some major damage, is repairable. However, it is always a good idea to attempt to purchase pieces in good condition, unless their price makes the repairs worthwhile.