Mattress shopping can be challenging. With different features and comfort levels available, it is hard to decide what will work best for your needs. You want to find something that will offer a good night's sleep, but each body often has different criteria for what feel comfortable. Learn what to look for when choosing a single mattress to make the shopping process easier and find something that helps keep you rested.
Spring Density

Mattresses include a series of springs that number in the hundreds. However, some mattresses have more springs than others do. The number of springs helps determine how much support your body, and especially your back, gets during the night. The quality of the springs also makes a difference when determining how supportive a mattress is. Springs made from higher quality metal materials offer better support. So, you can have a mattress with nearly 1,000 springs that offers less support than a mattress made with half that amount, but with better springs.
Mattress Handles
Owners need to flip mattresses on a regular basis and many manufacturers recommend doing this twice a year. This helps prevent too much wear on just one side of the mattress, which in turn makes both sides of the mattress more comfortable. Remember, a mattress can be quite heavy and difficult to grip, so a mattress with handles on all four sides makes this task easier. Just grab the handles and turn the mattress over.
Temperature Counts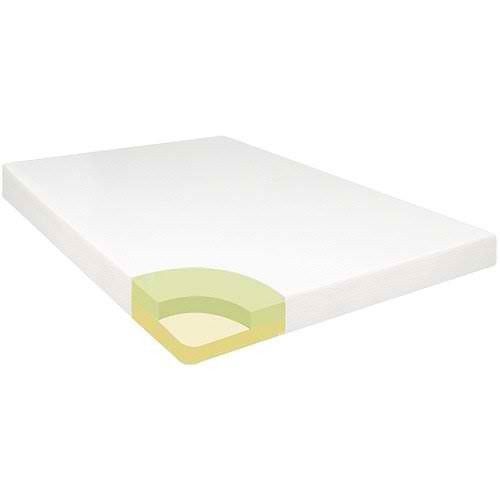 If you tend to get overheated and sweat in your sleep, a foam mattress will likely keep you cooler. Both memory foam and latex foam mattresses are available, but latex foam often offers more ventilation than memory foam and in turn prevents night sweats. Sufficient airflow in a foam mattress comes when the latex perforations are about 1 centimetre apart.
Your Sleep Habits
People who tend to sleep on their sides may need a softer mattress than people who sleep on their backs. A firm mattress is better for back sleepers because the back is highly susceptible to injury and needs added support. If you sleep on a mattress that is too soft and sleep on your back for most of the night, waking up with a lower backache is possible.
Getting the Mattress in the Room
While single bed mattresses are the smallest size you can find, aside from a cot mattress, it is still a large item and some flats do not offer overly large doorways either to the unit or to a bedroom. When shopping for a mattress, make sure to measure all spaces the mattress has to fit through to ensure your purchase does not become a wasteful one.