A quality set of 2-way automotive speakers is the easiest way to upgrade a car's sound system. The speakers fit into the same space as the manufacturer's original speakers but provide improved sound without a complicated installation process. Speakers come in sizes from 4-inch car door speakers to 6.5-inch 2-way speakers, and various ovals match OEM configurations while bringing top sound to the daily drive.
The Right Speakers for a Car's Audio System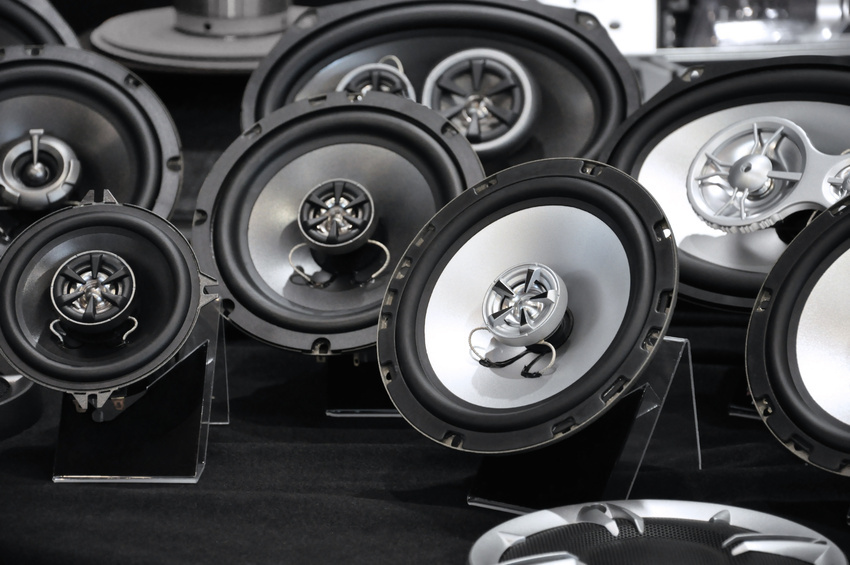 To get the best sound from a set of 2-way speakers, buyers must consider the power-handling capability and sensitivity. A car stereo without a great deal of power needs new coaxial speakers with high sensitivity ratings. The high sensitivity allows the speakers to pick up on easily missed nuances because of so little 'push' behind them. A high-powered car stereo can drive speakers with lower sensitivity, but the new speakers need to handle the stereo's power output. The key measure is not peak power but RMS power, which is ongoing power demand. Coaxial speakers with power-handling similar to the system's amplifier output are a good choice.
The Right Speakers for the Preferred Sound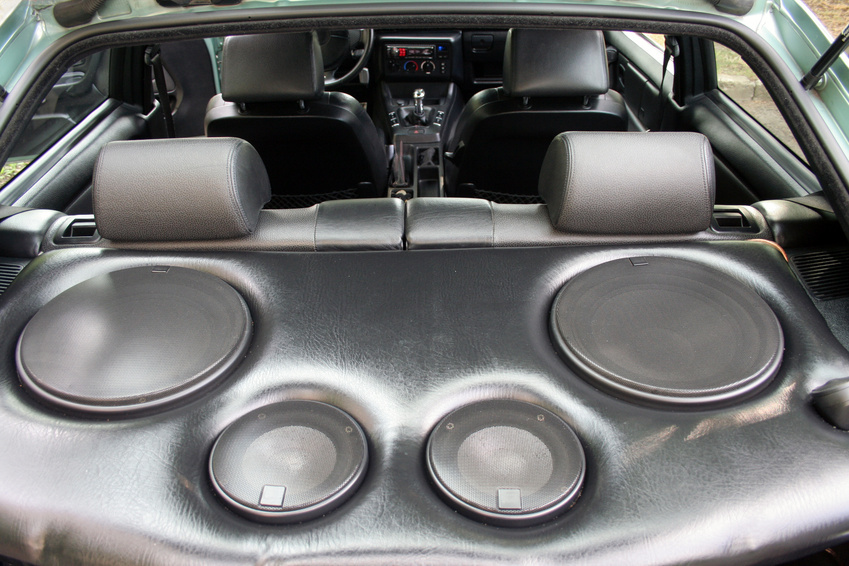 The materials used for woofers and tweeters affect sound quality. For bright highs, tweeters made from ceramics, graphite, metal, or other hard materials are good choices. Mellower sounds come from tweeters made of textiles like silk or polypropylene. Woofers that provide the best low bass are stiff but still lightweight. Synthetic materials are sometimes coated or mixed with such substances as mica, aluminium, or titanium.
Speakers to Properly Fit the Car
In addition to diameter, two critical measurements determine the proper fitting for car door speakers. The mounting depth describes the depth from the surface to the bottom or rear of the basket and magnet. This is particularly important for speakers mounted on rear decks or in tightly fitted doors. The tweeter protrusion, or height the tweeter rises above the mounting surface, is also important if the speakers are behind a factory grille.
Tips to Obtain More Precise Sound
Because the two-way speaker must produce the mid-range sounds from the woofer and tweeter, the middle sometimes gets muddled. Using a 2-way speaker crossover separates the middle range. A car speaker crossover assigns part of the mid-range to the woofer and part to the tweeter, so the sonic twain does not meet. Another sound improvement comes when using coaxial speakers with tilting tweeters. Tweeters produce high-range sound that is quite directional, and tweeters that tilt make it possible to direct the sound. When 2-way speakers are low in the doors, pivoting the tweeters to target the driver and passengers produces a more realistic sound. These kinds of speakers are not common, but they provide a richer, deeper listening experience.