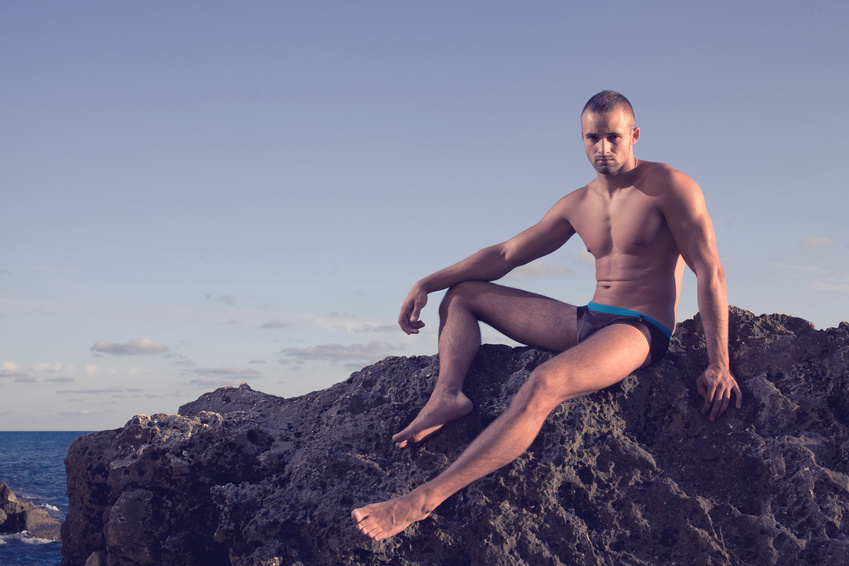 While you do not typically see a man's underwear during everyday activities, what a man decides to slip on under there is important to him in terms of both comfort and style. Men's underwear is the closest thing to a man's skin, so much consideration should go into what he chooses. Andrew Christian underwear offers a variety of fashionable styles and sizes, as well as comfort options to ensure you get the right type of boxer for you.
About Andrew Christian
Since 2001, Andrew Christian has been making men's underwear and swimwear, but their boxers are perhaps their most popular item. Named for U.S. designer Andrew Christian, the men's underwear company produces a variety of boxer lines, including Flashback, Almost Naked, and Show It. Most Andrew Christian ads offer a provocative look to go along with this modern underwear style. Television viewers get to catch Andrew Christian himself on reality programmes like 'The Fashion Show' and the 'Janice Dickinson Modeling Agency'.
Not Your Typical Underwear
While jockey-style underwear typically offers that tight fit that boxers do not, Andrew Christian veers away from the normal. You can find traditional boxers from this company, but you can also find form fitting boxer types. Some may call them boxer briefs, but they do not come as long as classic boxer briefs. They are also not usually white. Look for Andrew boxers in a variety of bold and bright colours, including purple, pink, yellow, and blue. These colours work well for the man who likes to take a walk on the fashion wild side.
Look for Comfort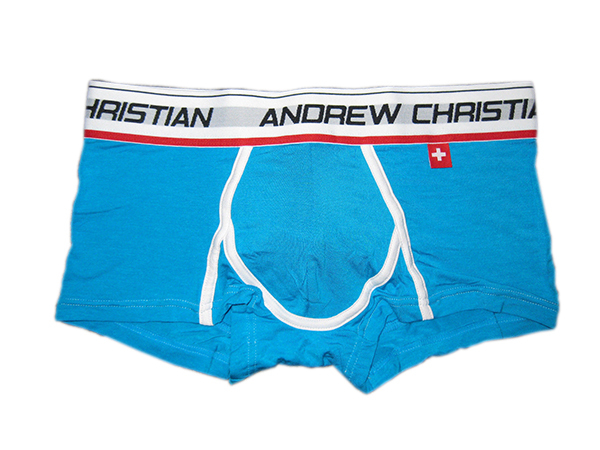 Most Andrew boxers come with a tagless design that prevents scratching and irritation throughout the day. Instead, the size and washing instructions are right on the material. In addition, Andrew Christian goes even further in the comfort department and designs different cuts for different size men, and not just a different size in the waistline. Keep everything in that area as comfortable as can be with enough material to provide ample room for various body parts. Do not let anything get squeezed or compressed by picking the right size and cut for your Andrew Boxer collection. In addition, the soft stretch cotton material that goes into creating these boxers goes a long way when it comes to a man's comfort zone.
Choose the Right Look and Fit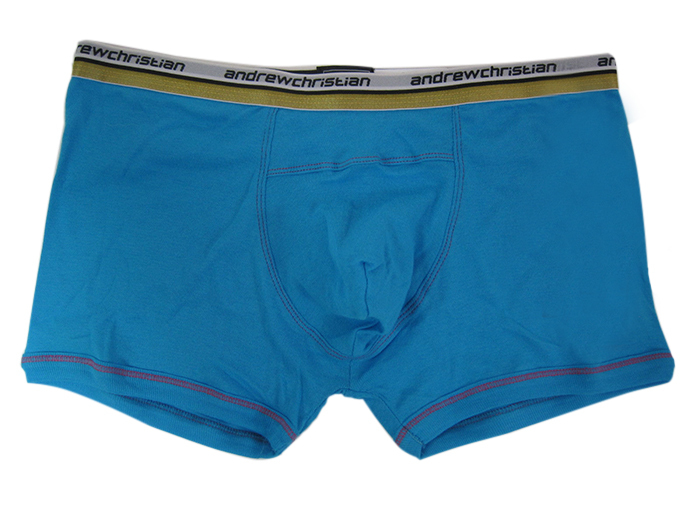 For men who have smaller body parts, tighter style Andrew boxers enhance that area when wearing a tight pair of skinny jeans. Consider your own body when buying Andrew boxers so you find a size, type, cut, and colour that works for you.