Though motorcycle jackets, or biker jackets, have a protective use when bikers fall off their motorcycles, the jackets work well for fashion purposes, too. Black leather biker jackets look great on men and women, and they add versatility to your wardrobe. Purchase a black leather motorcycle jacket and add a finishing touch to your look that exudes coolness and confidence, whether you are hopping on your bike or simply heading out to the shops.
Leather Looks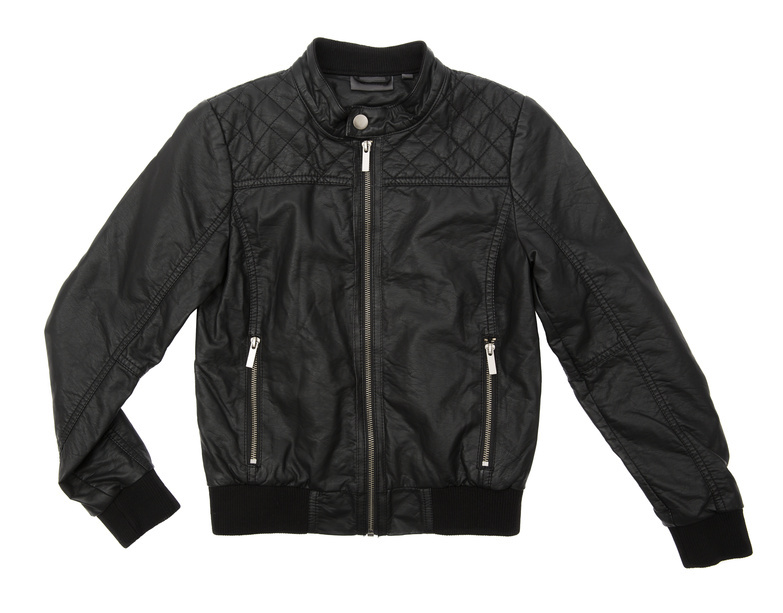 Before you purchase a black leather jacket, you must decide whether you wish to buy an authentic leather jacket or a faux leather jacket. Created with materials like polyurethane, faux leather jackets are affordable and easy to care for. Sometimes called 'pleather', faux leather may be shinier than real leather, and PVC faux leather feels like vinyl. However, faux leather is attractive and a great alternative to the high cost and care commitment of buying a genuine black leather motorcycle jacket.
Fit and Style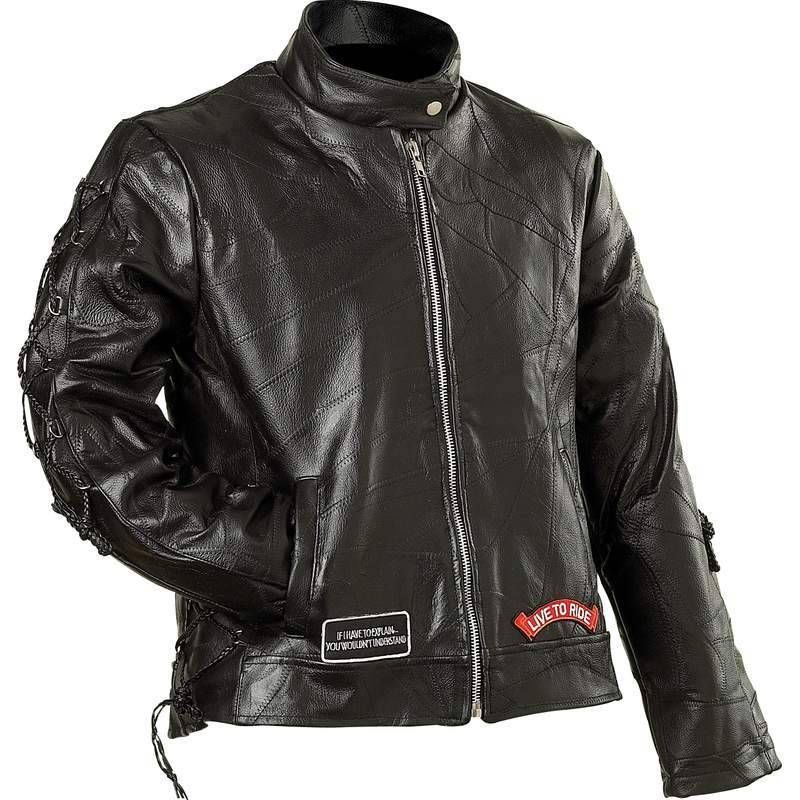 For men, black leather motorcycle jackets come in an array of styles. Some of the styles include leather bomber jackets, racing jackets for motorbike racing, and Brando-style jackets with plenty of zips and pockets. A black leather biker jacket should have a slim, flattering fit for both men and women, and you can choose between a variety of features including jackets with or without belts, or jackets with vintage, distressed looks. Traditional motorcycle jackets include large lapels with an asymmetrical look, but there are many other styles to choose from. For women, some of the most common biker jacket looks include cropped black leather jackets, chic padded, quilted jackets, and retro 80's jackets with classic zip details. Tailored leather jackets work well for women and accentuate curves while looking cool. There are also bomber-style leather jackets for women.
Brands
There are many common, noteworthy brands that carry black leather biker jackets for women and men. Some brands to look for include Topshop, H&M, and ASOS for women, and Zara, Hollister, Topman, and Next for men. If you are seeking a genuine, authentic black leather motorcycle jacket, check into brands like Gallanto, Kett, and River Island. Biker jackets range in price according to brand, style, and whether they are faux leather or the genuine article.
Protection Factor
If you are using a motorcycle jacket for protection and you are not as concerned with fashion, there are a few factors to look for when you are shopping. Genuine leather is a great protectant, but faux leather works if it includes nylon. Ensure the jacket fits you snugly, and look for CE (European standards) armour protection, stainless steel studs, and sturdy construction. Check for brands like Belstaff and HK. A real leather biker jacket is an investment and costs more, but provides the protection you require. A good jacket is also waterproof.