Breathing apparatus are equipment that allow wearers to receive a stream of air when they are underwater or working in dangerous conditions where the air is not safe to inhale. Before purchasing breathing apparatus, there are many important factors to consider, including a good quality inhalation connection, pressure tank, and pressure regulator.
Inhalation Connection for Breathing Apparatus
The inhalation connection is the part of the apparatus that the wearer breathes through. There are a few types, including a mouthpiece, mouth mask, and face mask. Buyers should look for the item that fits securely and provides a consistent stream of air. Mouthpieces are typically small enough to hold easily in one hand or between the teeth. Some masks fit over the mouth, whereas others fit over the mouth and nose in a similar way to an oxygen mask. A full face mask is a good choice for people that work in dangerous conditions because they provide protection to the face and eyes, in addition to giving the user access to oxygen.
Pressure Tank for Breathing Apparatus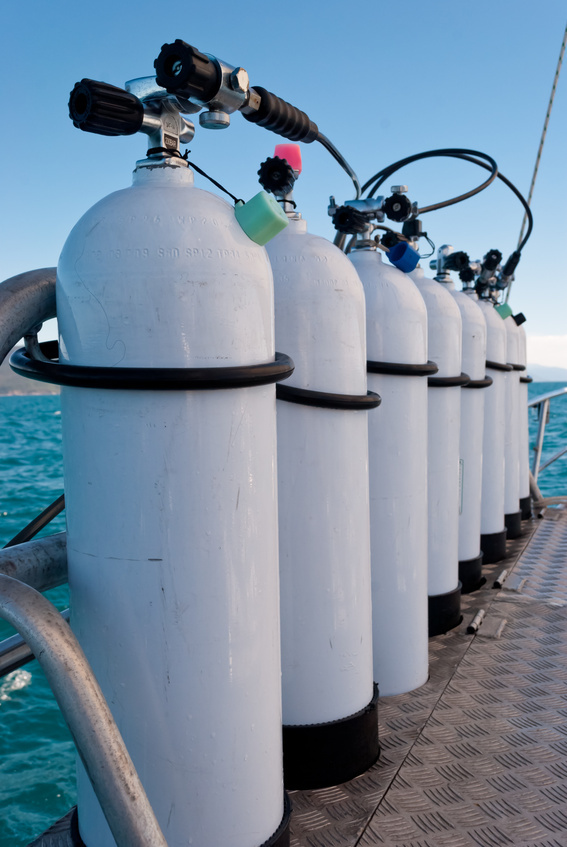 Pressure tanks contain pressurised air that the user inhales. These tanks are available in a variety of sizes that contain different quantities of air. The size and weight of the tank increases for a greater capacity of air. Buyers should make sure that the air tank is in good condition, with no visible dents or structural damage. It should contain as much air as the user can carry comfortably for an extended period of time.
Pressure Regulator for Breathing Apparatus

Breathing apparatus pressure regulators are essentially the same as scuba diving regulators. They allow the user to adjust the amount of air that flows from the pressurised air tank to the inhalation connection. This allows the user to have access to more air when they exert themselves, and slow down the airflow when they are breathing moderately. Buyers should look for a pressure regulator that has precise controls and an accurate gauge that shows the quantity of air remaining in the tank. Knowing how much air remains is extremely important for the safety of the user.
Carrying Frame for Breathing Apparatus
The carrying frame is an important part of breathing apparatus because it allows users to carry heavy air tanks on their backs. Buyers should look for a metal frame, which is the strongest available. Steel frames are very strong, but quite heavy. Aluminium frames are lightweight, but still strong, so they are a good choice for users that carry large air tanks.