The inability to breathe properly at night affects how much a person sleeps. Even while sleeping, snoring and congestion keeps a person from falling into the deep sleep cycle that people need. In order to open up the airways and make breathing easier, shoppers can look anti-snoring aids like nasal strips. These nose strips attach to the exterior of the nose and pull the nasal passages open.
Quality Construction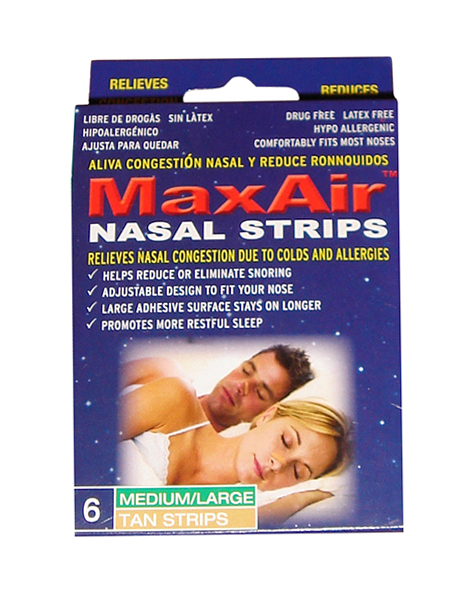 In order for nasal strips, also called anti-snoring strips by some since they stop snoring, to be effective, they must maintain their rigidity as well as stick to the nose all night. The bands come in a straight shape but are flexible. The user bends the strip over their nose, and the adhesive holds the band in place. If the nose strips are not strong enough, they cannot pull the nasal passages open. Additionally, if the adhesive is not strong enough, the strips may come off in the middle of the night.
The Right Size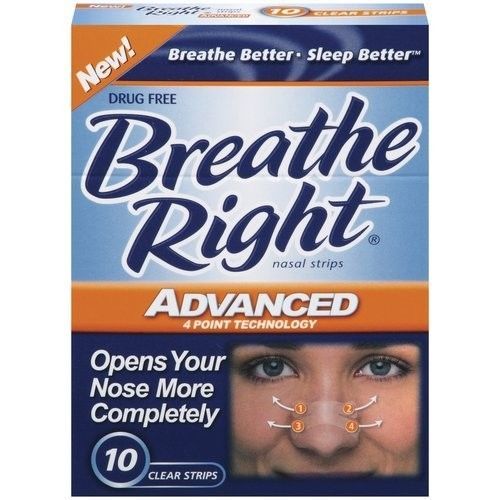 One size also does not fit all despite what some manufacturers say. Everyone has a different size nose. If the strips are too long or too short, they cannot be effective. Companies like Breathe Right and Breathe Easy offer these anti-snoring devices in multiple sizes. According to Breathe Right, their large nose strips fit adults with larger than average noses, while the regular size fits most adults. For teens, look for the small sizes.
Nasal Strips for Sensitive Skin
Many people have sensitive or dry facial skin. Additionally, people often have reactions to the harsh chemicals used in adhesives. Even without having a reaction or sensitive skin, sticking a nasal strip on every night may eventually irritate the skin. Look for strips made for dry and sensitive skin to help reduce that irritation.
Large Packs
To start out with, get a small pack to see if they are effective. Once shoppers have identified a brand and product that works for them, they can then save money by purchasing large packs with hundreds of strips. Sleepers go through strips quickly if they wear them every night and even faster if they take naps with them. In these cases, it is more convenient to have a lot on hand than to buy a new pack every month.
Nasal Strips or Nasal Dilators
After trying the nasal strips, consider trying nasal dilators if the strips do not seem to be effective. The dilators actually go inside the nose so many people find them to be less comfortable. However, when it comes to snoring, the dilators work best in preventing the passageways from collapsing.