As veteran philatelists recommend that newcomers to stamp collecting focus their efforts on a unifying theme so as to not become overwhelmed by the myriad options, collecting stamps from a single country offers a logical starting point. Though many countries offer possibilities as the basis of a stamp collection, the culturally rich heritage of New Zealand and its postal system's dedication to portraying it in stamp form stands out among the rest.
Maori

One of the most frequently featured themes by the New Zealand postal system is the Maori, the indigenous people of New Zealand. Various Maori stamps released throughout the ages speak volumes about the storied history of the native people and their pastimes. Different series depict various aspects of the Maori culture, such as their myths, language, craftsmanship, and cultural milestones. For instance, a stamp released in 1968 commemorates the printing of the first Bible in the Maori language, whereas a set from 2012 depicts the Maori's unique stone art, a form of expression dating back to the island's earliest inhabitants.
Rugby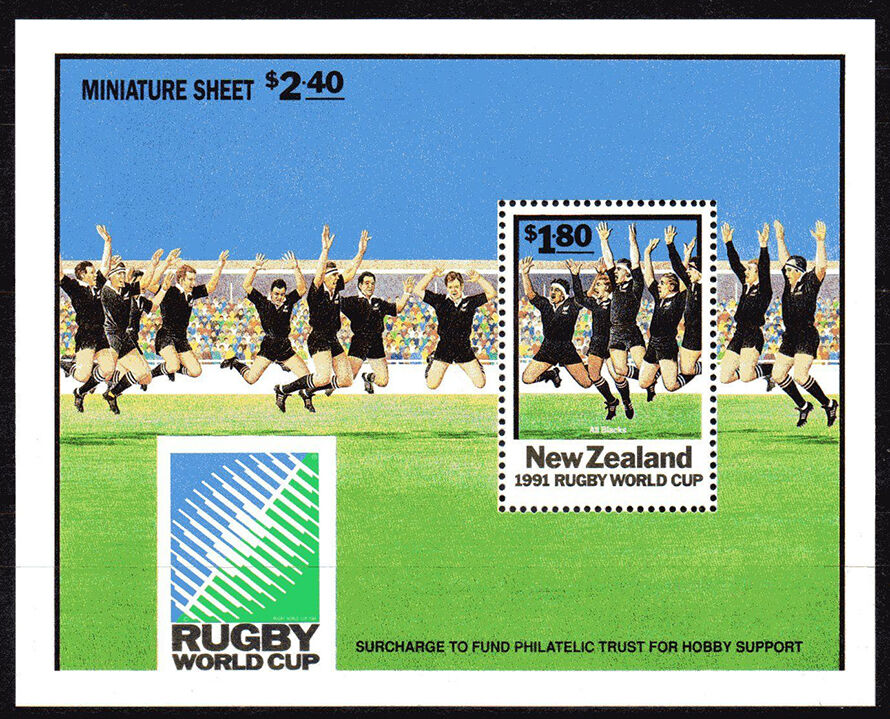 The official sport of New Zealand, rugby, has received recognition in stamp form on a number of occasions, including depictions of children's leagues, women's leagues, and senior leagues. 2010 saw the release of special Rugby stamps devoted to the evolution of the All-Blacks, New Zealand's much-heralded national rugby team. Drawing on the fiercely competitive nature of the Maori spirit as far as incorporating a haka, or traditional war dance, as part of their pre-game ritual, the All-Blacks have risen to prominence in the ranks of global rugby competition.
Lord of the Rings
Most recently, extensive filming for "The Hobbit"and "Lord of the Rings" movie franchises took place in New Zealand, elevating the status of several locations from pleasant scenery to instant tourist attractions for film buffs. Stamps bearing the popular films' memorable characters, such as Frodo, Gandalf, and Gollum, attest to New Zealand's pride in their contribution to the creative arts community and their assumption of the population of Middle-Earth as sort of celebrity citizens.
New Zealand History
Vintage stamps depicting New Zealand's rise from a British colony to a full-fledged country in its own right offer some of the rarest and therefore most valuable items that could be included in a New Zealand stamp collection. Some of the earliest examples of New Zealand stamps date back to 1855, featuring a watercolour portrait of Queen Victoria against a variety of coloured backgrounds and in three separate values. Stamps featuring her successor, King George V, followed in 1915. In addition to historical figures, New Zealand stamps also commemorate momentous events, such as the Cook Bicentenary in 1969 and the 30th anniversary of the first trans-Tasman flight in 1958.