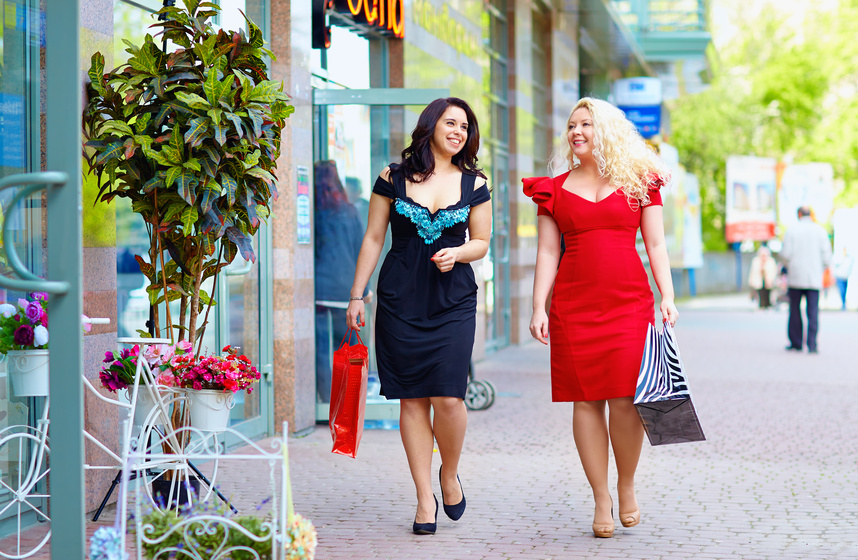 As the availability of plus size clothing increases, women may find they need some advice about the types of clothes to buy. A full-figured woman can find extremely flattering styles if she knows what to look for and how to dress. The days of large T-shirts and baggy trousers are over, and women now have the luxury of shopping for ruffled blouses, flowing skirts, fun summer dresses, and numerous other desirable styles.
What to Avoid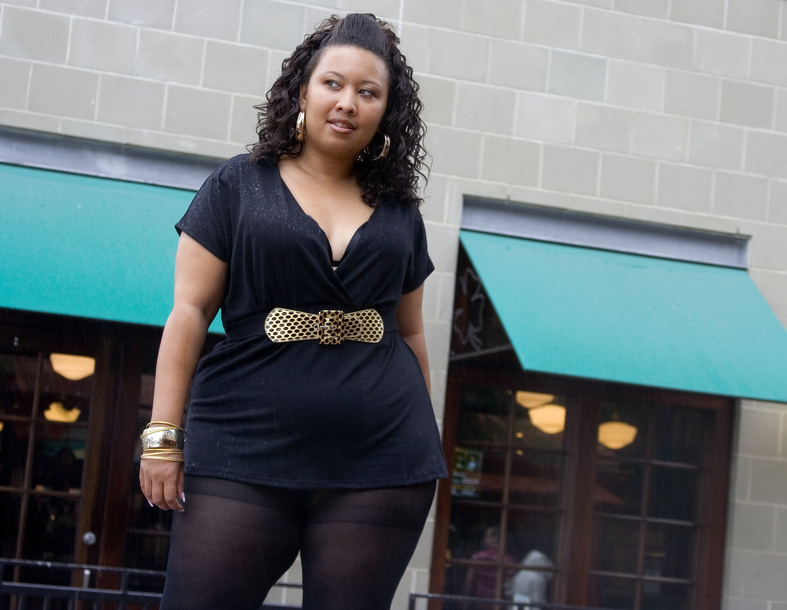 No matter what body type a woman has, styles always exist that simply do not flatter a particular body. A plus-size woman may think she has to look for shapeless, baggy clothing, but that is not the case. In fact, these types of clothing actually add the appearance of more weight. Additionally, tapered clothing such as trousers with narrow ankles and pencil skirts make the upper body and midsection appear larger and are not flattering. As attractive as some patterns are, patterns also tend to make clothing appear large, which means women should stay away from plus-size clothing made from patterned fabrics, especially if the print is large and bright. Small, subtle patterns in pastel colours sometimes look attractive.
Accentuate the Best Features

Whether it is lovely arms, shapely legs, or an hourglass figure, a woman should focus on her best attributes and then accentuate them. She can draw attention to her legs by wearing a short A-line skirt that drapes the hips and leaves the legs exposed. Those who have smooth shoulders can wear strapless tops that leave their arms bare. If a woman's midsection is smaller than her chest and hips, then she can wear wrap tops or belted tops to show off her figure.
Dress to Impress
Women should feel comfortable drawing attention to themselves by selecting flirty plus-size clothing, such as tops with lace and low necklines or halter tops embellished with sparkling accessories. Plus-size dresses are also flattering when they fit right. A-line dresses create straight lines down the body, which is figure flattering, and empire dresses have the same effect. Paired with cute high heels, a flattering dress is perfect for a night on the town. Fashionable accessories are essential for completing the look.
Dress According to Body Shape
Women have different shapes, and they need to choose clothing that flatters their specific shapes. For example, women with oval-shaped bodies can wear full skirts that add width to their hips and legs and then put on jackets that cinch in their waists. Ladies with full hips look good in straight-cut trousers and knee-length skirts that show off their legs. Flared dresses also even out these figures. Those with wide shoulders and large chests can choose full skirts and tops that are tight at the top but then flare out towards the bottom.