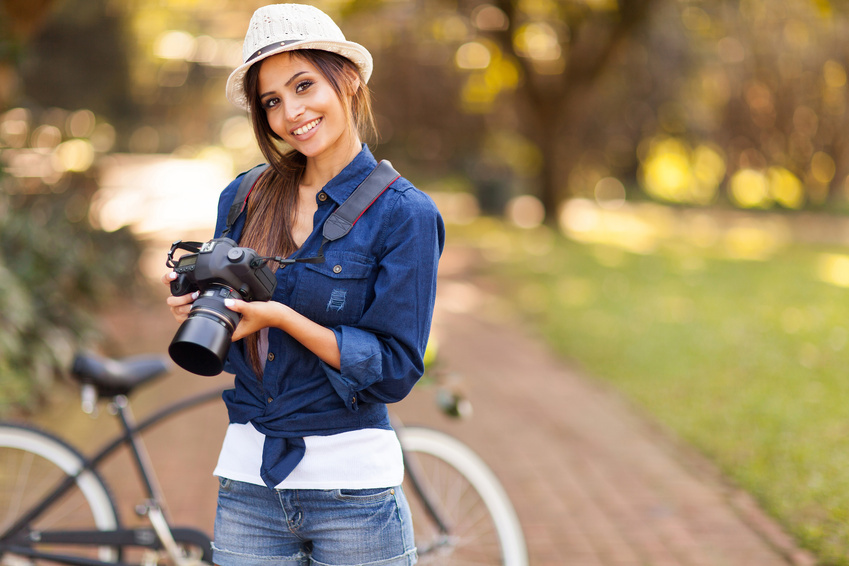 A polarising filter suppresses reflections and improves image contrast and colour saturation. By adding this type of camera filter, you can decrease glare on glass and water while capturing richer colours, and this is one of the only effects you cannot add through digital manipulation. Look for a filter type and mounting option suitable for your camera and requirements, and consider useful additional features such as index marks and screw-in arms.
Types of Polarising Filters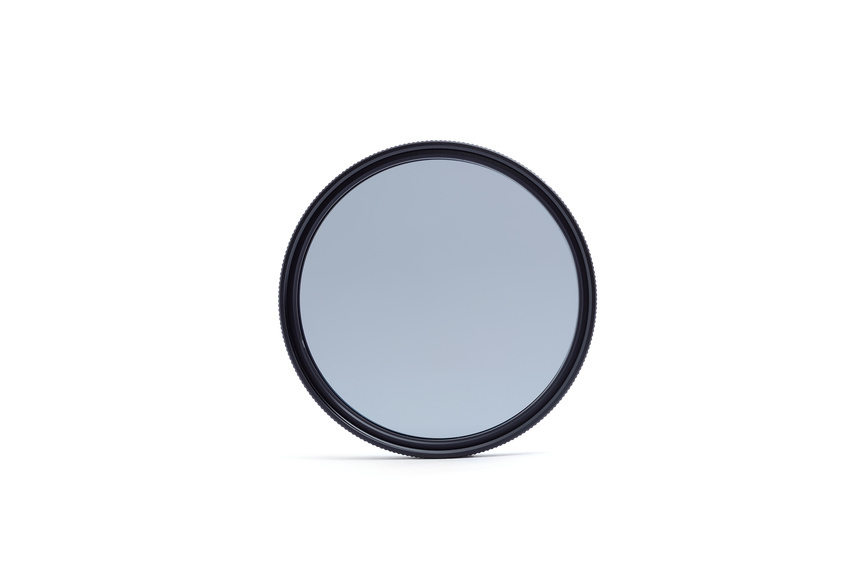 Polarising filters come in linear and circular varieties. This classification refers to the way the filters polarise light rather than their physical shape. A circular polarising filter is better suited to digital cameras, autofocus cameras, and manual focus cameras with spot meters. A linear polarising filter can affect the autofocus and metering accuracy of a camera that uses a beam splitter, such as that contained in most modern SLR cameras. A beam splitter is a semi-silvered prism or mirror that splits the light entering the viewfinder; SLR cameras use this to calculate focusing distance and exposure. Manufacturers typically mark circular filters with 'PL CIR' and linear filters with 'PL'.
Polarising Filter Mounting Options
Screw-in or screw-mount polarising filters are round and consist of two connected rings that turn independently of each other. The front part of the filter allows you to adjust the polarisation effect. These filters are user-friendly and compact, but larger models tend to be more expensive and different cameras have different filter thread sizes. Square system polarisation filters fit filter holders and turn within these holders. These filters are more affordable than screw-mounted filters are, but you can use them on multiple cameras by adding an adapter ring for the filter holder. The polarisation filter should still be round to allow for easy turning and adjustment. B+W, Jessops, and Hama offer screw-in filters, with the Jessops range being the most affordable. Cokin, Cromatek, and Lee manufacture square filter holders.
Polarising Filter Features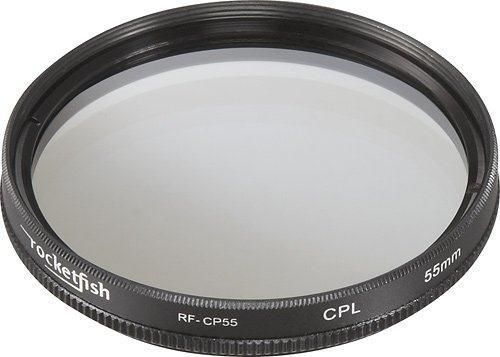 If your camera does not offer through-the-lens viewing, consider a filter with printed index marks on its surface. This facilitates filter alignment. A screw-in arm on the side of the filter allows you to rotate it via the arm. The additional traction is helpful when wearing gloves while taking photos in cold weather. If you intend to use the filter with a wide-angle lens, bear in mind that filters with thick rims may cause vignetting. High-end polarising filters tend to feature anti-reflective coatings, superior-quality optical glass, and advanced mountings. Coatings allow greater light transmission while reducing flare. For the best results, match the cost of the filter to the cost of the lens. High-grade lenses contain superior materials, optics, and components, and quality filters help maintain the image quality these lenses provide.