Silver is the ideal material for belly rings because it is very unlikely for someone to develop an allergic reaction to it. However, you should consider several things when you decide to get a silver belly ring. Learning more about the different types of such rings and what to look for when buying one can help you make the best choice for your new body piercing.
The Benefits of Choosing Silver as a Material for a Belly Ring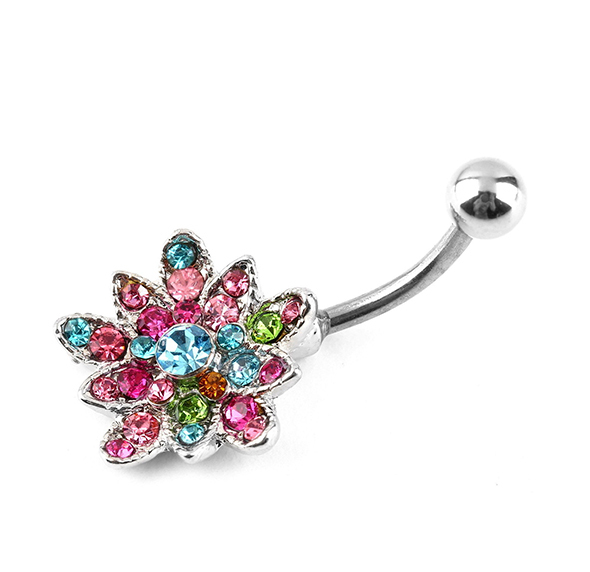 Belly rings come in a variety of materials, with some of the most popular options including silver, titanium, and surgical stainless steel. The main benefit of choosing a silver belly ring is that this is a hypoallergenic material. Moreover, this metal will not cause you any problems through airport security. Belly rings made from cheap materials can cause allergic reactions and often corrode in time. Another benefit of silver belly rings is that they are generally safe to wear by pregnant women who wish to keep their piercing during pregnancy.
Choosing the Style of Silver Belly Ring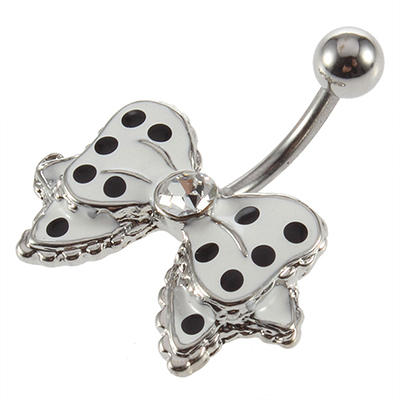 There are several types of belly rings to choose from. You should choose one according to your preferences and your level of experience with piercings. One of the most popular choices for a beginner is a ball captured ring. Spiral belly rings are simple, yet not plain designs. Standard curved belly bars are a fancier choice and they come in various styles, with the plain banana bar being a popular choice. If you would like to wear a silver belly ring but you do not want to get a piercing, you could opt for a clip-on belly ring. These are a good choice if you want to try this kind of body jewellery before committing to a piercing.
Choosing a Silver Belly Ring in the Right Size
When buying a silver belly ring, you need to consider the size of your piercing in order to be able to choose the gauge of the ring you need. The most common size for belly rings is 14 gauge, but you can also find rings with 12 or 16 gauge barbells as well. If you do not know what size of belly ring you need, measure the navel piercing with a ruler. In some cases, you may want to add a millimetre or two to the distance between the top of your navel to the hole of the piercing. Most manufacturers and sellers offer size charts, so be sure you consult them before making a purchase.