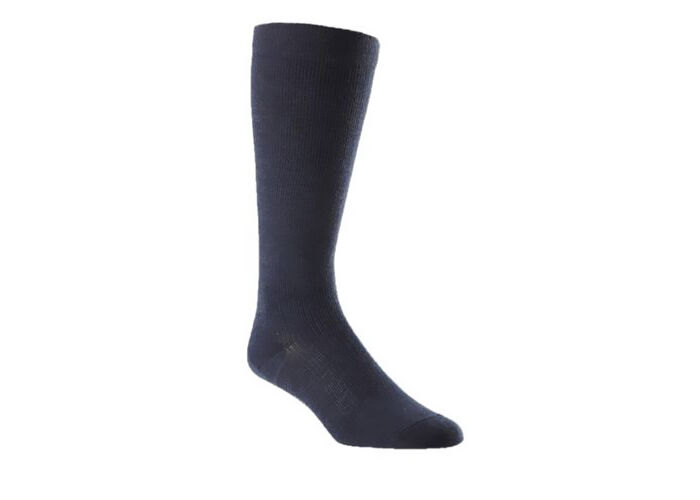 Doctors and therapists recommend support socks, or compression socks , to people suffering from various conditions, such as chronic vascular problems or oedema. These socks reduce swelling in the legs and increase circulation. Support socks have various levels of compression, each of them offering different benefits. Before making a purchase, take into account the compression level, size, and medical uses of support socks.

Types of Support Socks
The types of support socks available include compression socks, compression hose, knee-high and thigh-high stockings, and more. The right socks you need should cover the area where you experience a problem. For example, if your legs tend to swell when travelling, knee-high support socks could be the perfect choice. Thigh-highs are a good option if your doctor recommended you to wear compression socks for sclerotherapy.

Medical Uses of Support Socks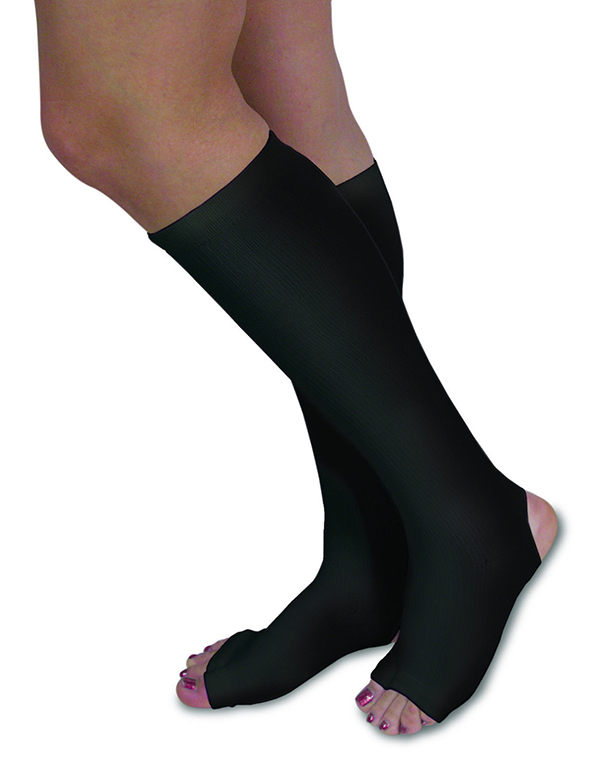 The type of medical condition you suffer from is important to consider when it comes to choosing support socks. Mild compression socks are suitable for those who want to minimise the sensation of achy and tired legs, while moderate compression socks are a good idea for the relief of spider veins and moderate varicose. Severe varicose veins often require firm compression support socks, which are also a good option during pregnancy. Finally, severe varicose veins, oedema, and post-surgical and post-sclerotherapy treatment require extra firm compression stockings. Gradient compression stockings are useful for those who are prone to lower limb oedema and blood clots from inactivity or prolonged periods of sitting. Some of the most popular brands of support stockings include Juzo, Sigvaris, and Mediven.

Buying Support Socks in the Correct Size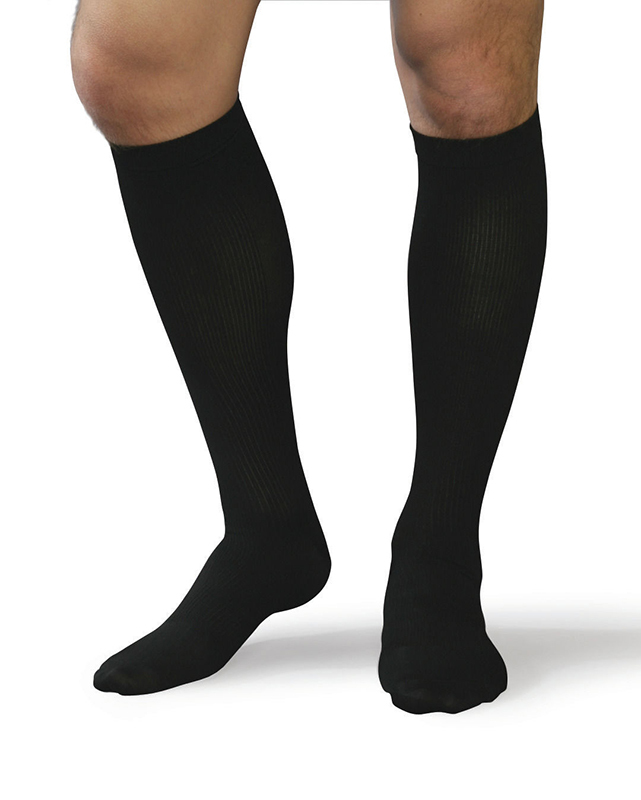 Even though support socks take the form of the leg or thigh because of their high elastic content, you still need to purchase them in the correct size. In order to be sure the stockings you buy are a good fit, measure your leg first thing in the morning. Measure the ankle above the anklebone, and the calf at its widest part. To find out the calf length, measure the distance from the knee to the floor while sitting on a chair with your leg at a 90-degree angle. Most brands feature their own size chart you can use as a guide before making a purchase.


Consulting a Doctor
You can choose to wear support socks without consulting a doctor, but if you notice prolonged periods of swelling or other problems, you should not delay seeing your doctor. A physical therapist or your doctor can determine the extent of your condition and recommend support socks that are suitable for your particular condition.