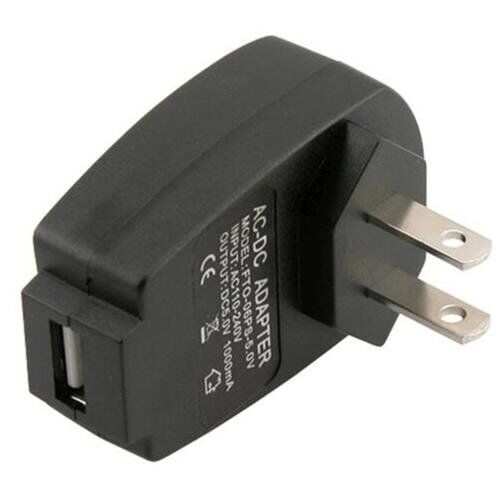 There are a variety of chargers and docks to choose from when charging up a mobile phone, giving the consumer a wide range of options for charging both at home, in the office, in the car, and on the move. This growing need to provide different charging solutions has been created by the growth of the mobile phone market. We now use our phones for a huge range of functions, meaning that they lose charge fairly quickly, although this will depend on the specific function being used. The ability to charge the phone in a variety of different situations is, therefore, essential.
About USB Mobile Phone Chargers and Docks
One of the most versatile, convenient, compact, and adaptable chargers is the USB charger. These work by plugging the USB cable into a power source, with the other end being plugged into a specific phone. They are generally used to plug into desktops and laptops, but can also be used to plug into the mains, and in cars as well. As such, they are used in a variety of different situations. When buying a USB charger, there are several key things to look for.
Types of USB Chargers and Docks
One factor to consider will be what type of USB charger is required. Many of these chargers have multiple uses, and can be used to power a phone in different settings. For example, regular iPhone chargers have a connection that links to a phone on the one end, and then a USB connector on the other end. This can be plugged into any computer to draw charge. However, they also come with a plug with a USB port. As such, the USB connector can also be plugged directly into the compatible plug, and then plugged into the mains. These chargers can, therefore, be used with any plug socket and with any laptop of desktop as well. Bear in mind that some plug sockets themselves will also have USB connections, eliminating the need to even connect the plug to the USB connector.
USB Car Chargers
Those who spend a lot of time behind the wheel may also want to consider the option of getting a USB charger that can be used in the car. These can typically be plugged into the cigarette lighter in the car, so that the charger can draw power from the cars battery while driving. This can be useful for those who commute to work each day, allowing them to arrive at work with a battery full of charge, rather than one flagging from the previous days use.
USB Universal Chargers
A universal charger will charge pretty much any type of phone. Often, these chargers are excellent for those who have more than one phone, for households and offices with multiple phones, and for those looking to find backup chargers to be used with multiple devices. While some of these chargers will only power up the phone's battery, others can be used with many devices, such as laptops, cameras, and mp3 players. In most cases, an adaptor will be needed to charge these different devices, but this is certainly a lot simpler than using a variety of different chargers for them instead.
Size of USB Chargers
One thing to look for will be USB chargers that are as small as possible. One of the main USPs of these chargers is that they are extremely small, and can therefore be carried around anywhere. In fact, some are so small that they can be used as a keychain - this means that the charger will be available whenever it is needed. General USB chargers, however, are also very small, and can easily be popped into a purse or pocket without getting in the way. Their size is largely due to the fact that they comprise just a small lead with a USB connector on one end, and a compatible phone connector on the other. Wall chargers, on the other hand, needed a plug, while car chargers generally have a largish unit that connects to the dashboard. Of course, USB chargers can be linked and unlinked to these types of chargers when needed, making them hugely useful and massively versatile.
Choosing the Right Manufacturer
Another factor to consider when looking for USB chargers will be who makes it. In general, products are either branded or unbranded. Branded products are made by official manufacturers, while unbranded products are made by third party manufacturers looking to mimic the original products. When shopping for a USB charger, it is important to consider where it came from.
Risks of Unbranded Chargers
Unbranded chargers will commonly be just as good as the original product. However, some will he made using lower quality materials, and will have much poorer quality control standards during the manufacturing process. The result of this is the potential to buy a charger that either doesn't work at all, works badly, or even causes damage to the phone it is charging. Other chargers will simply be incompatible with the phone, and they will not come with warranties either. These risks, however, are generally avoided with a little research. As mentioned, the majority of chargers will be well made, and will function well. It is important to check product reviews and ratings, therefore, before making a purchase.
Price
Price isn't really something to worry about when looking for a USB charger. They are generally very cheap, although the exact price will depend on the specific retailer. Remember to factor in delivery charges when shopping as well - once more, these will usually be very small, and many sellers will, in fact, provide free delivery on them.
Conclusion
USB chargers are hugely convenient, compact, and versatile, and will help anyone charge their phone, both in fixed locations, by using mains power sockets, and mobile locations, by using car batteries and laptops. They are easy to use, can be adapted to work with a variety of different phones and other devices, and are very cheap. When searching, use eBay, and pay particular attention to sellers and particular items that are well rated and well-reviewed.