Whether you are nursing your baby or bottle feeding, a baby feeding pillow comes in handy. The pillow helps you position your baby in the most comfortable way for both of you while feeding takes place and provides necessary support. A baby feeding pillow doubles as a soft place for baby to learn to sit up. Buy the right feeding pillow for you and your infant based on budget, brand, and features, and make feeding time enjoyable for both of you.
Shape and Support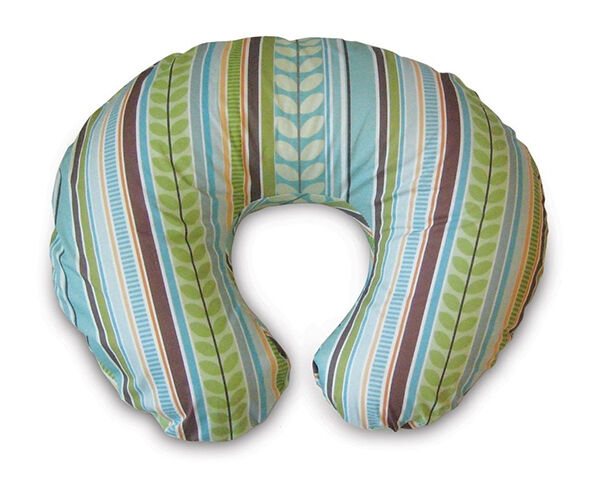 Nursing pillows offer different levels of support, and they come in a variety of shapes. The most popular shape is the classic U shape that ensures the pillow fits around your waist while you feed the baby, taking the strain off your arms and back. Firm but soft materials, such as polyester filling with a cotton exterior, provide a supportive pillow without being too hard. Some feeding pillows have supportive back portions that curve around your back for more support, such as the My Breast Friend line of pillows. You may wish for a softer, plusher pillow, or a more firm one, depending on the level of support you require. Other shapes to consider include a V-shaped pillow or an animal shape which complements your nursery scheme.
Brand and Style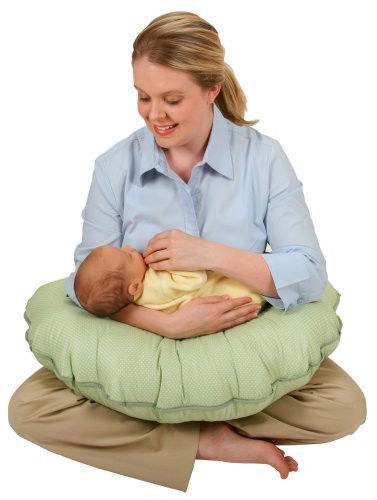 There are several types of baby feeding pillows, and if you are looking for a specific brand, you may know which brand offers a specific style. My Breast Friend works for tall women or women who need extra back support, while the firm, familiar Boppy line of feeding pillows works for everyone. JoJo Maman provides a V-shaped pillow that is soft and plush, while a DreamGenii pillow converts from maternity pillow to feeding pillow with an elongated, body pillow design. A JJ Cole pillow is a sturdy wedge style pillow that only has a slight curve to it, and if you desire a wedge style pillow, My Breast Friend makes a firm wedge too. There are special baby feeding pillows for feeding twins at the same time, and small, lightweight Boppy travel pillows for feeding on the go.
Extra Features
Some feeding pillows are more than just pillows. They come with features like a vibrating mechanism to lull baby to sleep after feeding, a height adjustment feature to prop baby at just the right level, and machine washable covers to keep your feeding pillow clean. Other features to look for include an adjustable strap to keep the pillow comfortably around your waist, pockets to hold a bottle, bib, or burp cloth and a removable baby head cushion so your baby feeding pillow doubles as a baby support pillow for an infant who cannot sit yet.