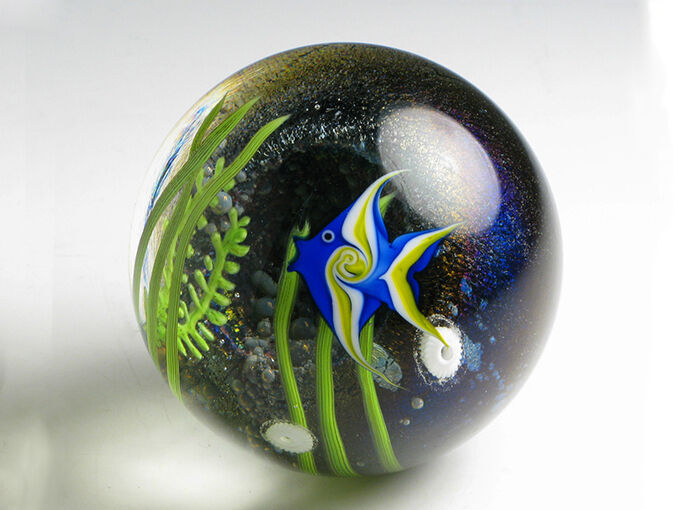 Paperweights are much more than a way to prevent papers from blowing away when exposed to a strong draft; they are a form of self-expression. Buying one may seem like a straightforward process, but with all the various styles, colours, and sizes, you may find yourself spoilt for choice. Before making a decision on a paperweight , consider the various types, the common materials they are made from, and learn how to identify those that hold value.

Types of Paperweights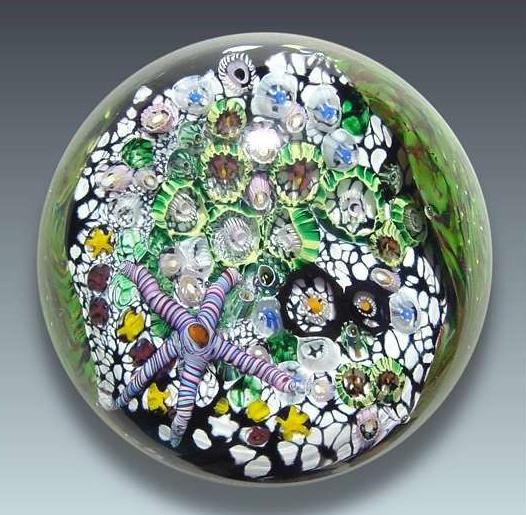 Paperweights vary from inexpensive trinkets to rare collector pieces. If looking for a unique way to showcase a favourite photograph within your office space, consider a custom paperweight. Generally crafted of a clear glass half sphere, these paperweights may also contain an engraved, personal message or monogram, making for great gift, whether for a loved one, co-worker, or boss. They may also be used as a cheap form of advertisement. Still, other paperweights offer insight to one's hobbies or serve as an award for a task well done. While some are simple in design, others are intricately detailed.

Paperweight Material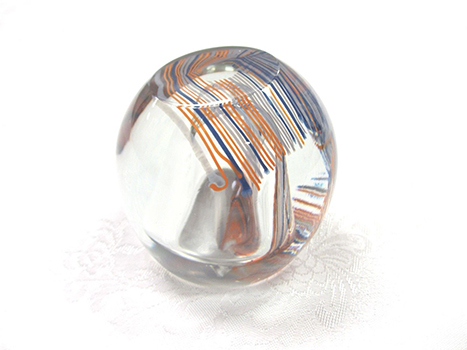 Paperweights are fabricated from a variety of materials, including marble, plastic, ivory,onyx, stone, wood, metal, crystal, and glass. Amongst those most valued and collected, glass varieties are often displayed in museums as examples of fine glass art.
Identifying Valuable Paperweights
Whether collecting in hopes for a return on investment or for the beauty they offer, understand what makes a paperweight valuable and the qualities to look for when searching. Generally speaking, design, craftsmanship, condition, and rarity determine its value. While beauty rests in the eye of the beholder, imperfections, such as poor or flawed craftsmanship, can greatly decrease paperweight value. Additionally, it is best to avoid paperweights that have off-centred designs or air bubbles. Buyers should also be weary of scratches, chips, or bruises on the surface.

Antique Paperweights
Vintage and antique paperweights often sell for an increased sum, due in part to their rarity. Some are also limited edition. The manufacturer's signature techniques and trademark patterns often make vintage paperweights identifiable. With wood paperweights, look for irregularly shaped nails or squared-off pegs. Also, take into account wood thickness; older pieces are much thicker than modern varieties. Paperweights crafted by a skilled artisan rather than by a machine typically have more value.