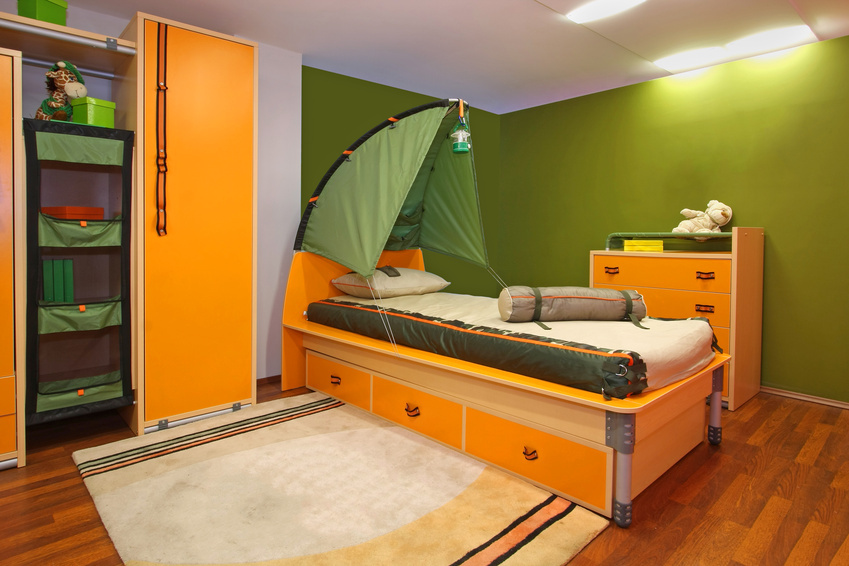 Most homes need an extra bed to accommodate the occasional guests. If you do not have enough space in your home for an extra mattress-bed, a pull-out bed may be a great option. However, buying a sofa bed can be a tricky job, particularly because there are so many models available on the market. When shopping for a sofa bed, take into account a couple of factors, including size, materials, and the type of pull-out mechanism.
Types of Pull-Out Bed Mechanisms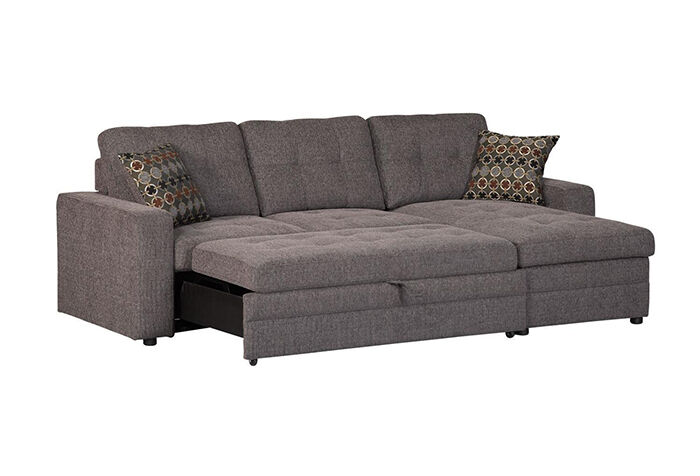 For a folding sofa to be as practical as possible, the pull-out mechanism should be simple to use. The speed and ease of use are especially important for the situations in which you intend to use the bed regularly. There are several types of folding mechanisms to choose from, including two and three-fold action ones. The two-fold mechanism is the simplest one: pull the metal frame out from the sofa seat and the legs will fold out automatically under the bed. The three-fold action beds require you to pull the frame and unfold the legs manually before folding out the end section of the bed.
Buying a Pull-Out Bed in the Right Size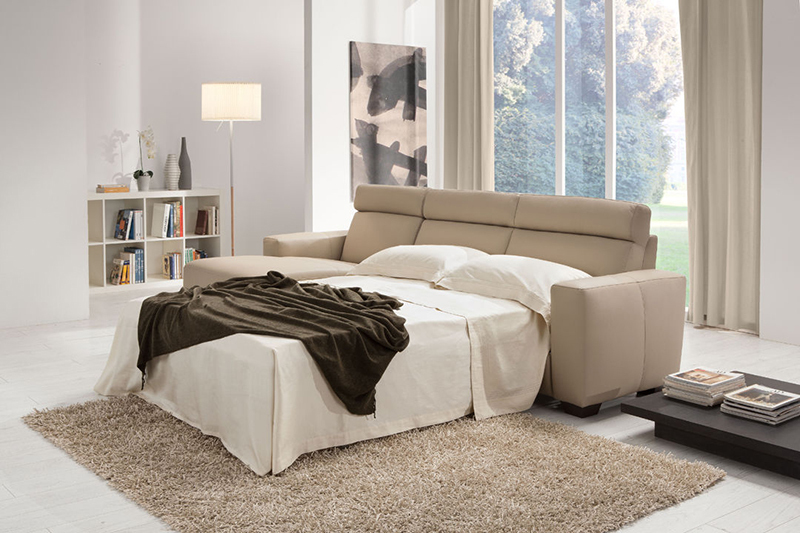 Pull-out sofa beds come in a wide variety of sizes and you should choose one according to the size of the room and the existent furniture in it. Three-seater sofa beds are a good idea for those who plan to use the sofa bed regularly. For occasional use, a double sofa bed or a two-seater sofa bed would suffice. When deciding the size of the pull-out bed, make sure you take into account the space required for transforming the sofa into a bed.
Checking the Pull-Out Bed's Mattress
For many of the pull-out beds available on the market you can choose the type of mattress. Popular options include reflex foam and memory foam mattresses. Some mattresses are more comfortable than others. For example, an innerspring mattress may often be uncomfortable because it is very thin. On the other hand, a memory foam mattress is softer and provides better comfort. Buying a dense foam mattress is a good option for those who are looking for a durable folding sofa bed. A latex mattress may be a good option if you are interested in a harder bed. If you think the mattress of the sofa bed is uncomfortable, a mattress topper can add another layer of cushioning for a good night's sleep.