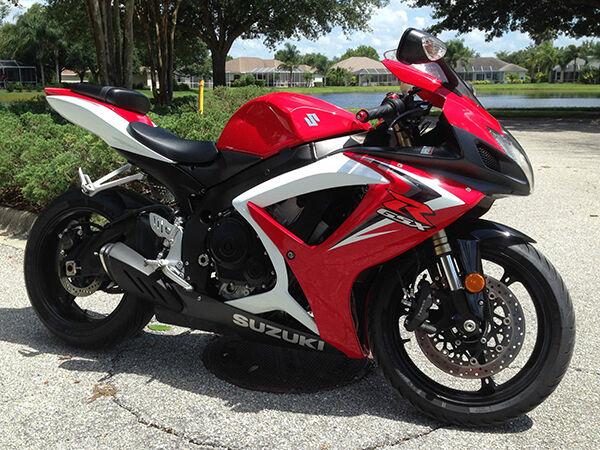 Suzuki has left an indelible impact on the motorcycle industry by designing and constructing bikes that include state of the art navigation technology. The company offers a wide variety of bikes that match rider's personal preferences as well as their riding skill levels. Before pulling out the credit card, motorbike consumers should first learn what to look for in a Suzuki.
Choosing a Motorbike Type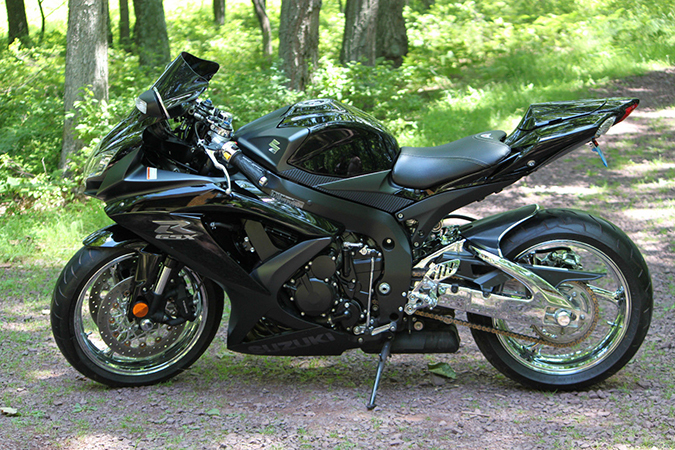 Suzuki manufactures a wide variety of motorcycles. The first step in the shopping process for Suzuki buyers is deciding what type of riding they expect to do most of the time.




Type of Suzuki

Description

Utilises electrical power in concert with gas power

Environmentally friendly

Highly durable for extreme undulations and sharp turns

Consider new models to ensure quality and safety

Moves in cyclist lanes

Provides a convenient way to navigate busy urban streets

Racing motorbike

Features powerful Suzuki engines

Standard

Recommend entry level bike

Simplified features for riders learning motorcycling

For extended trips

Withstands punishment and holds more fuel for long distance travel

Beginners should consider buying the standard Suzuki motorbike until they get a better feel of their riding strengths and weaknesses. The standard motorbike also meets the riding needs of most bikers who possess an average amount of experience.


Motorbike Comfort
The longevity of a Suzuki motorcycle depends on the materials used to manufacture the bike, but the comfort of the seat ultimately determines the lifespan of the bike. You can determine how comfortable the bike seat is by taking an extended test drive and deciding whether the seat cushion and materials that form the seat provide you with a comfortable ride. Comfortable motorcycles also conform to body shape and size.
Purchasing New or Used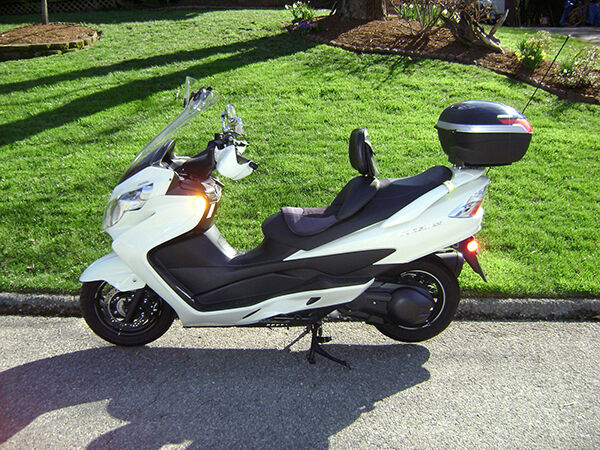 The new versus used debate typically centres on cost. New Suzuki motorcycles cost more than used bikes, although consumers can find deals on used motorcycles that barely have any mileage. Budget plays a role in determining whether a Suzuki consumer buys new or used. Another factor to consider is rider experience. Beginners should search for sellers who offer high quality, yet affordable used Suzuki models. More advanced drivers can expect to spend a little more to enjoy the latest technological innovations unveiled by Suzuki.
Motorbike Safety
Suzuki owners understand that any bike under consideration provides them with firm balance, even on the sharpest turns. They search for Suzuki motorbikes that include motorbike safety accessories, such as shatterproof synthetic windshields and impenetrable Suzuki tyres. Suzuki typically offers its LED fog headlight on most company models, but consumers should verify the LED lights are part of the purchasing package. Some sellers may bundle motorbike safety accessories to entice consumers to make purchases. For example, some sellers may offer a highly protective Suzuki helmet.