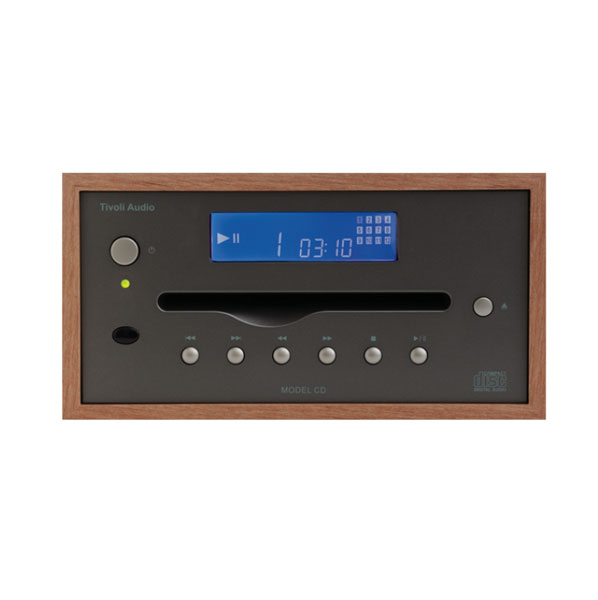 CD players, the dominant music technology of the 1980s and 1990s, still have a great deal of relevance in the present day. Many consumers have extensive CD collections, and plenty of music is still sold on CDs, despite the advent of digital and downloaded music. Some consumers enjoy the experience of looking through a physical collection of songs and curating an evening's entertainment on a CD player instead of just clicking a mouse or tapping a screen to access music. Playing music on a CD player also gives consumers access to unique features such as album art and liner notes that can come in CD cases.
Finding and purchasing a good CD player is a matter of understanding a bit about how these devices work and adhering to a few practical tips on how to get the most out of a CD player. Knowing how one can access a large selection of CD players online at the auction site eBay is also of value when purchasing a CD player.
General Considerations When Buying a CD Player
There are several factors that should be considered when deciding on a type and make of CD player to purchase. Considerations range from pragmatic concerns to more esoteric ones and can directly affect the suitability of a unit to a particular consumer.
CD Players with Digital Outputs
For consumers who wish to integrate a CD player into an existing home theatre or sound system, there are CD players in the market with digital as well as analogue outputs. These CD players can connect with a digital audio-video receiver via optical audio cables. This can keep an entire system unified and make integration much easier.
There is some debate as to whether digital output and connectors used with a CD player can create jitter and other effects that might disturb the audio performance of a unit. While many of these alleged issues are not discernible to the average listener, it is a point that some audiophiles may wish to consider when shopping for a CD player. In such instances, one might weigh the option of going with an analogue output CD player instead.
Universal Remote Controls
Some manufacturers make remote contol units which can control different players and devices of the same brand. If a consumer has one such remote and other devices that work with that remote, then he or she might consider shopping for a CD player within the brand for compatibility with the remote control. In this way, the consumer can maintain a consolidated system and bypass the annoyance of juggling multiple remotes when controlling a home entertainment system.
Considering Portable CD Player Solutions
Sometimes the convenience of mobility takes precedence over the audio quality that can come from a CD player that is integrated into a stereo system and speakers. There are many CD players that deliver solid sound performance while also providing users with an easy way to take their music with them wherever they go.
Portable CD players often feature a boom box-style design, albeit on a smaller scale than the 1980s version of boom boxes. These convenient players typically have a compact structure, a handle for easy carrying, and two speakers which deliver a rather complete soundscape. Sports-style portable CD players are another option. These players can feature shock resistance, allowing their use during a moderate workout or jog without skipping the disc.
Purchasing Cables for a CD Player
When looking for cables that can connect a CD player to a home theatre system or stereo set-up, consumers may worry about how the quality of cabling can affect the quality of audio on the system. The truth is, however, that there is not much difference between the sound quality of higher-end cables and that of basic cables. Any difference that is there is not audible to the average set of human ears.
Rather than investing in cables that stress audio performance, consumers should use a cable purchase to address more pragmatic concerns, such as the length of cable needed or the look of the cable.
Single-Disc CD Players and Sound Quality
For consumers who place a high premium on sound quality in a system, a single-disc CD player may be a good option. Single-disc players actually offer a quality of sound that is distinguishable over CD changers which rotate between several discs. The more streamlined engineering of a single-disc CD player simply allocates more resources to performance, while a CD changer allocates resources to the process of rotating from one disc to the other.
While much of the discussion over sound quality choices in CD players can be conjecture, this is an actual difference that can benefit the consumer. If a consumer prioritises the convenience and ease of a CD changer, however, he or she should by all means invest in one of these user-friendly models which allow playing through several CDs without changing a disc.
Technical Considerations When Buying a CD Player
In addition to more pragmatic concerns, there are some technical considerations to keep in mind when shopping for a CD player. These issues can affect the choice of a CD player as well as its sound quality and ease-of-use.
The following chart lists some of the common technical features of CD players as well as their associated definitions and advantages. The chart provides a general framework which consumers can reference during the process of buying a CD player.
| Technical Feature | Definition | Benefits |
| --- | --- | --- |
| Frequency Response CD | The audial range a unit is able to address | Wide frequency response ranges create a more complex soundscape; can bring out necessary colours in music, e.g., a deep bass in hip hop |
| Harmonic Distortion + Noise CD | The amount of variance from the original audio input to the output; expressed as a percentage of an ideal signal | A low HD + N percentage rating means that a CD player produces a sound that is as true to the original intent of the music as possible |
| Signal-to-Noise Ratio CD | Compares the noise of the audio signal to the noise created by the system | A signal-to-noise ratio over 100 dB means that the sound produced is 100 dB higher than the noise of the system. This translates to less interference. Most quality CD players have a ratio of 100 or more. |
| Dynamic Range CD | The difference between the "loudest" and "quietest" element in a sound. | CD players with a high dynamic range can easily address CD recordings that have a large range of dynamics, i.e., soft and loud music. |
| Output Level CD | Essentially, how loud the end signal of a CD player is. | CD players with good output levels can create a very bold sound with the right speaker system. |
Consumers are well advised to familiarise themselves with these features and then look for these technical details when shopping for CD players. These technical aspects of CD player performance can directly affect the quality of the listening experience and should be weighed carefully.
Shopping for a CD Player on eBay
The online auction site eBay offers a vast catalogue of new and used CD players for a consumer's perusal. The site is designed to be user-friendly, so initiating the purchasing process on the site is easy. A direct method is to run a search using a keyword phrase. You can find the search bar on any page on the site. If you have decided on a particular type of CD player already, then enter a specific search term, or use eBay's advanced search function to run an even more exacting search. Either method pulls up listings that you can then look through to find your ideal CD player.
When shopping for CD players on eBay, you can benefit from taking a moment to communicate with your seller. Ask questions as to the technical aspects of a CD player, and leverage a seller's expertise to help with your decision-making process. Take some time to look through feedback a seller has received in order to determine whether the merchant can provide the CD player you are looking for, in a timely manner.
Conclusion
Shopping for a CD player can be a straightforward process when approached with the right information. A consumer only needs to dwell on a few pragmatic considerations and think about what he or she wants out of a CD player. Having clarified these points, shoppers can then weigh the various technical benefits of CD players to further winnow down the choice.
Access to a huge catalogue of CD player options is an advantage of using the online auction site eBay. This online aggregator gives consumers access to CD players of almost every type and model, providing a true, one-stop-shop solution to purchasing a CD unit. Everything from sports CD players to digital output CD players for a home entertainment system are available on eBay. By looking through the listings in detail and communicating with the merchants on the site, consumers can utilise eBay to quickly and efficiently find just the CD players they need. Thanks to eBay's user-friendly functionalities, the possibility of finding a CD player that enhances one's music experience is only a few clicks away.