You may only think of business professional looks when you imagine wearing a blazer. Though that is one option, blazers are more versatile than most people think. Blazers add polish to a variety of looks, and they pull together even the most casual of outfits. Buy blazers for men and women on eBay, and see the myriad of possibilities available when you pair a blazer with your look.
Dresses
Women should skip the drab suit look and pair a blazer with a dress. For a sharp, fun look, pick a patterned blazer, such as plaid or animal print, and put it on with a solid-colour dress to liven up the look. Add heels, and you have an outfit to wear to dinner or to work. Skip mixing too many patterns; it adds too much confusion. If you opt for a solid-coloured blazer, wear a patterned dress, or wear complementary colours, such as a black dress with a bold emerald green blazer, or a yellow dress with a patterned black blazer. For a looser look, slip on the blazer over a cotton maxi dress and don a cute pair of sneakers.
Jeans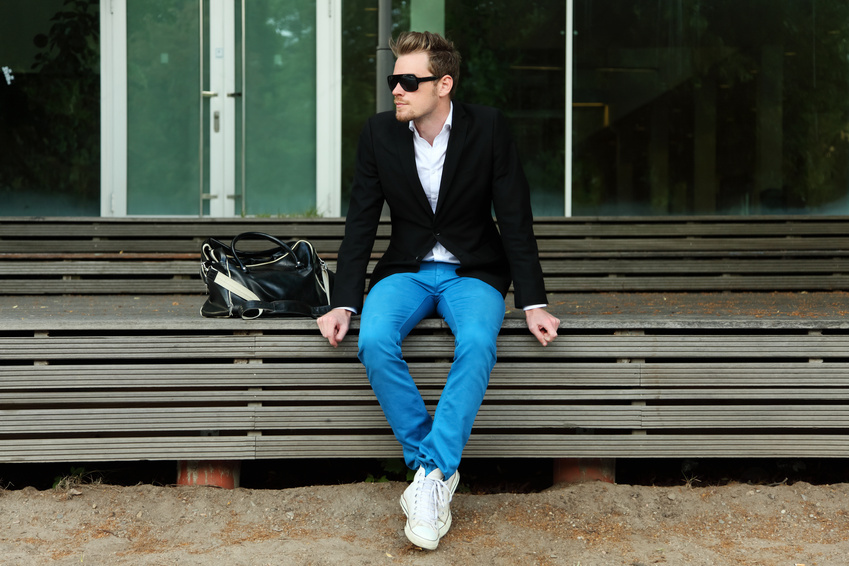 The next time you are looking for a way to dress up your jeans, men and women can go from casual to stylish by adding a blazer. Women's blazers add style to distressed jeans and men's blazers sharpen up a jeans and T-shirt look, making the outfit look completely different. When you wear jeans with a blazer, up the ante of the look by adding heels or wedges, and though your jeans are casual, the rest of your outfit says you are also fashionable.
Coloured Trousers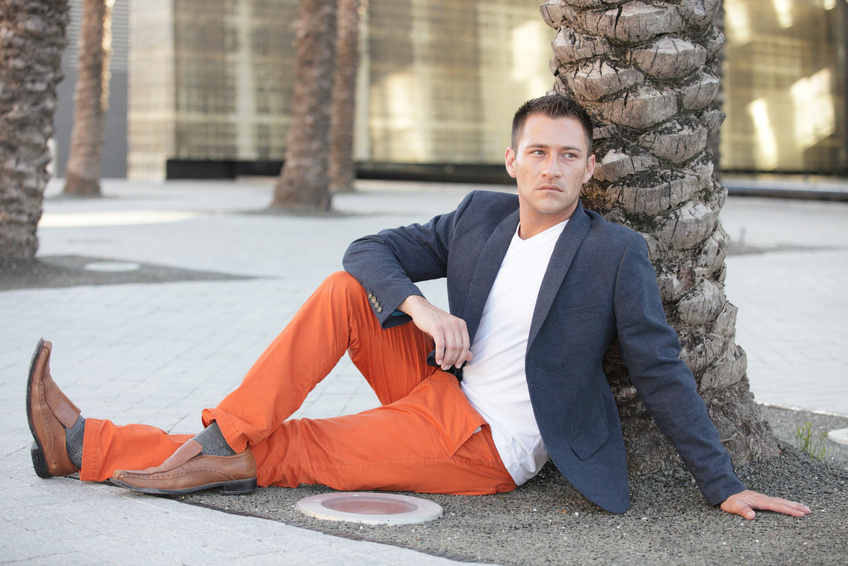 Instead of wearing black trousers with a black blazer, switch it up by changing the colour scheme. For women, white trousers look modern with a black blazer or red trousers with a navy blazer. Grey works with many types of trouser styles and colours, and dark brown trousers with a black blazer and black shoes works for a professional office look for men, or a navy blue blazer with khaki trousers.
Layers
Consider layering possibilities. Men can put a blazer over a vest and women may choose to layer a faux fur vest or jacket over a blazer in winter. Use your blazer as a shirt with a camisole underneath, or switch your coat for a thick blazer and incorporate it into your look.
Shorts
It may seem unconventional, but for women, shorts and blazers naturally go together. Skip short shorts and opt for mid-thigh shorts, and pair them with a complimentary coloured blazer, such as a yellow blazer with black shorts, or denim shorts and a bright orange blazer, perfect for summer. Khaki shorts look cool and relaxed with a white blazer, and floral printed shorts are pretty with a pink blazer to pick up the colours in the shorts.