Formal occasions call for classy, elegant outfits. For men's outfits, collar shirts are paired with very specific jackets, trousers, waistcoats, bow ties, and shoes. The features of these complementary clothing items depend on whether the formal event is white tie or black tie.
Jackets
For white tie events, wear an evening tailcoat or a morning coat for daytime events. Black tie events call for black or midnight blue tuxedo jackets, which can be single- or double-breasted and have peaked or shawl collars. Wear a white waistcoat under the jacket. Ideally, the waistcoat material should match that of the shirt and bow tie, and it should be long enough to cover the trousers' waistband without surpassing the coat.
Trousers
Men's trousers should always be an exact match to the jacket, colour-wise and fabric wise, unless it is a velvet coat. In such a case, pair it with regular black trousers. For white tie events, wear high-rise trousers with one or two braid strips down the side seams. Wear these trousers with braces. Black tie trousers are plain-hemmed and lower cut, and may be worn with or without braces. For both black and white tie occasions, opt for trousers without belt loops. They can have pleats as well, if desired.
Bow Tie

The colour of the bow tie should match the dress code, meaning black for black tie and white for white tie. The bow tie can be tied in a variety of formal styles, which include the butterfly, semi-butterfly, straight end, and pointed. Never wear a pre-tied bow to a formal event, as this can be considered insulting to the dress code.
Shoes
Wear either pinched bow or flat bow leather opera shoes, or alternatively, lace-up Oxfords, which come in several different styles. Choose black shoes and pair with black silk or satin stockings. The elegant man would also invest in sock suspenders to ensure that their socks do not bunch up and look unsightly.
Accessories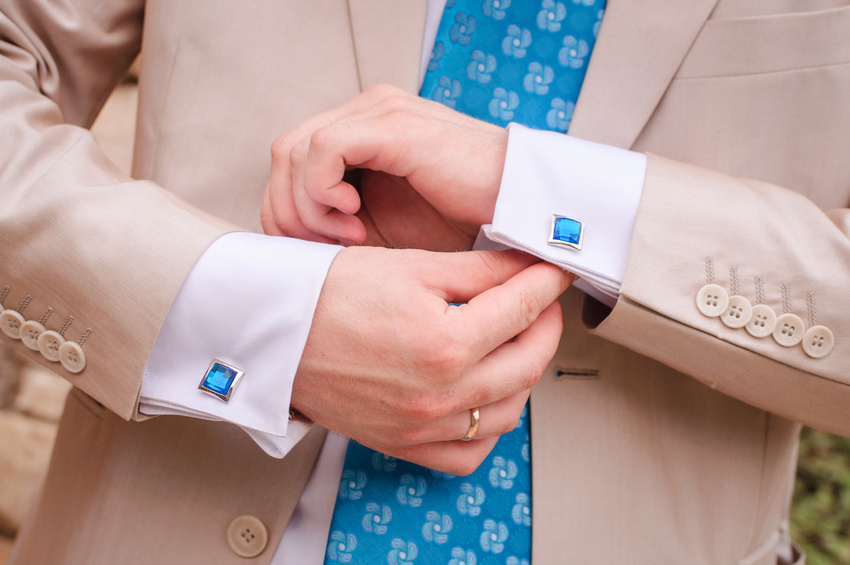 While not a must, accessories, such as a dressy but not overstated wristwatch, a pocket watch, or a pocket square, can add to a man's outfit. Besides those, some mother-of-pearl cufflinks provide some sophistication, as can a simple white evening scarf. Boutonnieres composed of either white or red carnations are also often a part of men's formal outfits, though keep in mind to not pair with a pocket square.