Petrol chainsaws offer the power that is essential for handling large tree felling projects as well as numerous home improvement and building projects. Used petrol chainsaws are sometimes sold when their owners need to power up for bigger jobs or realise they need to power down to match their actual needs.
Key Features to Consider

The length of the bar is one of the most important features to consider. The overall weight of the saw is also important to user comfort and safety, as are anti-vibration bushes and a chain brake. Popular brands include Husqvarna, Jonsered, Stihl, Echo, Black & Decker and Makita. Jonsered and Husqvarna chainsaws are actually made by the same company for buyers on different budgets. Owners claim owning a Huskie is like owning a Ferrari. If a Huskie is a Ferrari, then a Stihl is a solid, dependable Volvo. Echo also earns kudos for quality. Makita chainsaws run at high revs, which means fast, clean cuts but a shorter lifespan for the engine.
Used Chainsaw Condition Checks
A buyer should make several basic checks to determine the condition of a used petrol chainsaw:
Look for dirt on the air filter
Check the condition of the sprocket
Make sure the bar brake works
Use a testing device to check compression
A clean air filter is a simple indication that the previous owner maintained the saw. The physical condition of a chainsaw serves as another clue.
Not So Fatal Flaws
A used petrol chainsaw is likely to have some wear, and most wear is easy to remedy. Different models do not have exactly the same parts, so potential fixes do not work in all cases.
Issue

Fatal Flaw?

Possible Fixes

Loose Chain

No

Tighten chain to correct tension

Replace chain with right size for bar

Cut Pulls to One Side

No

Sharpen chain so teeth on both sides are equally sharp

Repair or replace bar if bent

Hard to Start

Not usually

Drain tank and replace petrol to minimise condensation in tank and lines

Starts and Stops

Not usually

Clean gas filter

Remove debris from gas control

Clear tank vent or remove it

Adjust jets

Replace plug

Replace fuel line if cracked or it has other damage

Chain Chatters and Jumps

No

Adjust depth gauge by sharpening
In some cases, chainsaws that are hard to start or experiencing intermittent starts and stops have serious engine problems. In those cases, engine repairs may require the assistance of a professional.
Essential Gear for New Owners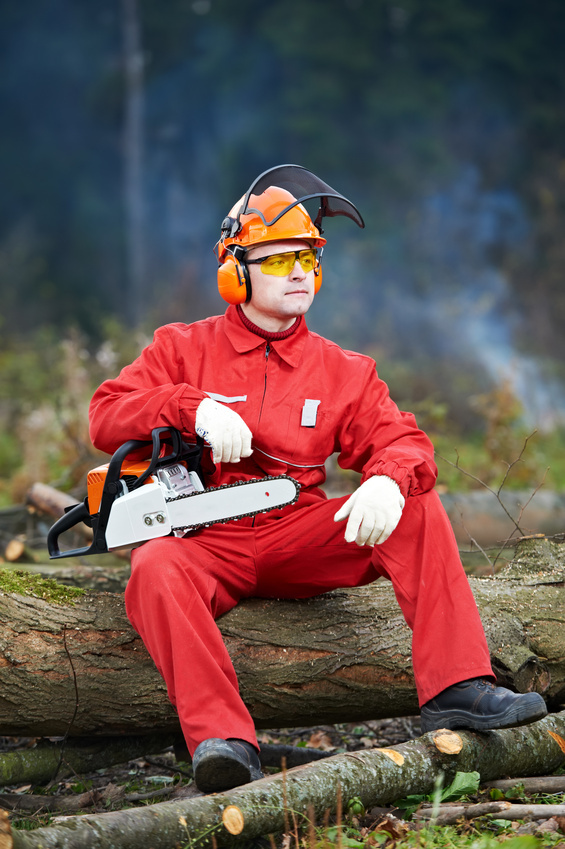 Protective gear is always important for chainsaw users. Critical pieces of equipment include:
Chainsaw helmet with visor and ear defenders
Ballistic chainsaw pants or chaps
Chainsaw gloves
Chainsaw boots
A first aid pouch that fits on the belt makes it possible to respond immediately when away from home or the office. A chainsaw sharpening kit keeps the saw sharp so it cuts safely.