You read about it all the time: switch to LED and save £££s on your energy bills.
However, it can be quite daunting if you never fully understand what is LED (who wants to buy something that they do not fully understand, right?)
Here is a quick FAQ on LED lights and hopefully will help in your decision making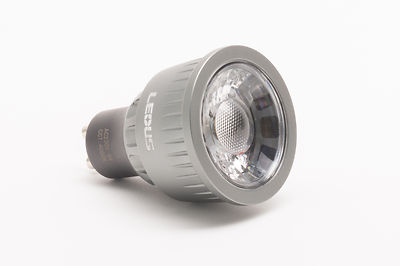 1. What is an LED?
A light-emitting diode, or LED, is a compound semiconductor device that converts electricity into light. One of more LEDs combined with a driver, housing and other components create a complete LED system.

2. What are the benefits of LEDs?
A key benefit of LEDs is the cost savings, up to 92% savings on running costs and practically zero maintenance. LEDs can be installed and forgotten about - on average they will last approximately 11 years giving consistently good quality, low cost light.
LED lighting does not flicker, require a warm up period or degrade substantially over time. They also contain no harmful or toxic chemicals such as lead or mercury - as found in Halogen and fluorescent lights.
They operate well in low temperatures and are not affected by frequent on/off switching. LED units are cool to touch and do not require additional heat sinks.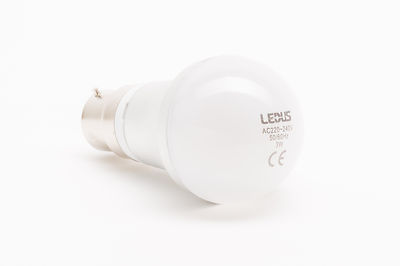 3. What is the Life span of an LED?
A LED bulb will last much longer than a traditional halogen bulb and your standard life span for one of our Ledus products is an estimated 50,000 hours, or to put it another way, 5 whole years!

4. How do I install LED bulbs?
LED bulbs are made to replace existing incandescent or halogen bulbs. Therefore, the existing fixture should not need to be changed when fitting a new LED bulb. LED bulbs come in a variety of shapes and sizes which makes it easier for you to choose the bulb that best suits your current fixture. In some cases, you might need to consult a specialist electrician on your existing fixtures.

5. Are bulbs with more LEDs brighter than bulbs with less?
The number of LEDs does not necessarily determine a bulbs brightness. Different types of LEDs vary in size and light output. The most accurate measure of brightness on LEDs are the measure of Lumens. Lumens measure the total amount of light output from a bulb.

6. I have a dimmer, can I use LED bulbs with it?
Not all LED bulbs are suitable for use with dimmers, those that are, are clearly marked. The dimmable LED bulbs will work well with most dimmers. Before fitting your LED bulbs, check the rating of your dimmer. This is unlikely to be a problem due to the lower power requirements of LED bulbs.

7. What is the difference between warm white and cool white?
Warm White and Cool White are two different colours available in LED bulbs and they are each suited to different environments.

Cool lighting makes you feel more energised and spawns concentration and focus. For these reasons it is mostly used in the workplace. Cool lighting is also well suited in your home for certain rooms and would typically be found in your kitchen and bathroom.

Warm lighting on the other hand makes you feel more relaxed and comfortable and is typically used in restaurants. This style of lighting is typically dimmable and is ideally suited to particular rooms within your home like your living room or bedroom.

We hope that now that you have read this, you have a basic understanding of LED lights. At LEDUS UK, we have a good selection of premium quality interior and exterior bulbs, perfectly suitable to use indoor, outdoors for home and commercial use.