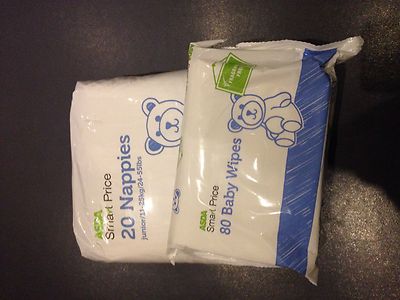 My experiences
I have two small children, now 4 and 2 1/2. My four year old boy is completely toilet trained and my little girl has been potty trained during the day since being just 2. Girls are way easier than boys!

Anyway, I religiously bought Pampers nappies for my son as 3 years ago the value/smartprice/basics/essentials range nappies were appalling. I mean, seriously appalling. The outside layer of these ranges were crinkly, noisy and made of carrier bag type material. Because of this I was totally snobby about only having my son in Pampers... Silly me.

When my little girl got to about one I decided enough was enough... Couldn't bear to spend £10 a pack on nappies when I could get the equivalent value ones for less than a third of the price. I took the plunge for the second time to see if they'd improved since the old carrier bag type ones. Oh my goodness... I was actually disappointed working out the amount of money I'd WASTED in the past. Seriously performed just as well as Pampers had for the past three years! I LOVE Asda Smartprice at about £1.40 for 20 and Sainsburys Basics that cost a few pence more than that.
Please, please try the cheaper brands.. They are brill in my opinion and saved me about £45 a month! Ridiculous amount of money!

Review written as BzzAgent EBay Review Campaign.