Hello Everyone,

We are the best Fifa coin seller at Ebay and we understand your concern. I do play Fifa myself. Every time when I reached the division 1 in FUT, I always lose match after match. The problem is not on my skills but the player I owned in the ultimate team.

My team rating is around 83 with Suarez, Mata, etc but people in Division 1 is really crazy. They always got Messi, Ronaldo and Ibra. I cannot even win a single game when they have such players. The only way you can win the match is to buy more good players but how could you do that if their selling price is over a million?

Vbarrack is the one who help you out and get the fun. You do not need to pay much to get those players and don't worry about the piss off again. We are selling Fifa coins very cheap and very safe to avoid you from any troubles.

Here are some tips:

Stop buying packs. The chances of getting a very high value player are so small you will be wasting money. Gamble when you have lots of money if you really want to.
Try to buy at peak times so in UK Mon to Fri 4pm – 7pm when there are lots of players on the market forcing the prices down. Then put them up for sale through the night to end at around 9am in the morning. At that time there will be less of your player for sale. Yes there will be some bargains through the night but ignore them the hounds who trade often will pick them off quickly leaving yours free to be bought at higher price.

Please checkout our vbgamecoins and get some coins before you get mad from playing the Fifa Ultimate Team!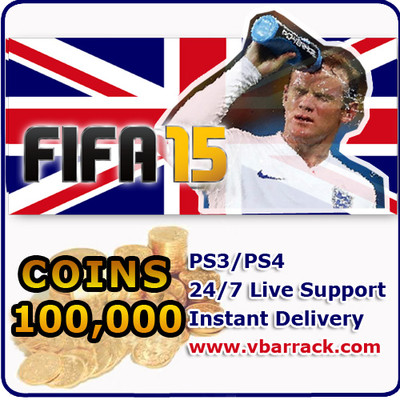 The Best Fifa Coins Shop, You Deserve the Best!